New County Commission to be more proactive on education before budget votes
Shelby County Commissioner Michael Whaley is leading the charge for the County Commission to be more involved in education beyond voting on budget proposals for Shelby County Schools and the six suburban school districts each fiscal year.
"That's just not good enough," Whaley said in an interview with The Daily Memphian. "We will still do that, but we have a chance to do so much more even if it doesn't take passing resolutions or funding projects. It can be just be being a better partner."
Whaley, who serves as the commission's education committee chairman, recently formed a county education workgroup including school leaders, community stakeholders and elected officials to address four key areas: student health and wellness, school facilities, early childhood education and workforce development.
The goal of the workgroup is to create specific recommendations from each area to present to the County Commission and hopefully fund those recommendations in the 2019-20 fiscal year budget.
"We've got to break this idea that education and schooling are synonyms," Whaley said. "It's really not. Education encompasses so much more than just K-12 schooling and in our case more than the K-12 budget we approve for Shelby County Schools. It's so critical to everything we do and it includes these other areas."
The County Commission's fresh approach to addressing education issues comes after eight new county commissioners were elected to the 13-member body in the August 2018 election cycle.
"We've got to break this idea that education and schooling are synonyms. It's really not. Education encompasses so much more than just K-12 schooling."
Michael Whaley
Shelby County commissioner and chairman of the education committee 
---
Whaley is one of three newly elected county commissioners, Edmund Ford Jr. and Tami Sawyer being the others, who have a working background in education. Whaley said having that experience on the commission may explain why the commission's quick change on education.  
"Everyone wants to really make a difference in a positive way and understands how important education is, but for most people and most elected officials that's not their background," he said. "If it's something you don't have experience in, it can be very difficult to want to lead in that area. I would say that about most other things."
Shelby County Mayor Lee Harris' administration approach early on is in lockstep with the commission's vision on education. In December, Harris announced the county's first director of education Cedrick Gray, whose main role will be to improve communication between the schools and county government.
Harris said it was time for Shelby County to dedicate more resources to education, particularly since it made up more than a third of the county's $1.3 billion budget this fiscal year.
"There is a real thirst for more information around what's happening in the school system in this building," Harris said recently.
Another aspect Whaley wants to address is measuring the success and failure of education initiatives by having conversations with school officials ahead of budget season, so the county can have an idea of where to increase funding for a successful initiative and scale back funding for ideas that aren't working.  
"The stakes are very high," he said. "We're talking about our children and the future of our community. We all want the same thing. Everyone wants kids to be successful. No one wants failure."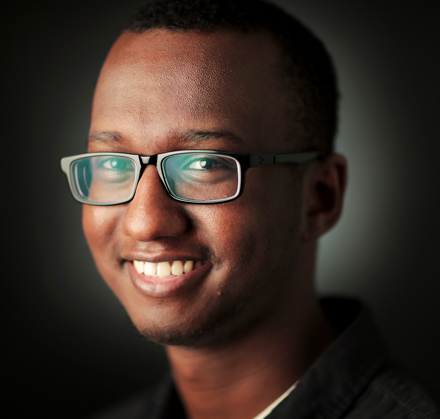 Omer Yusuf
Omer Yusuf is the county government reporter for The Daily Memphian. Omer was previously a reporter at The Jackson Sun and is a University of Memphis graduate.
---