Hardaway legislation would charge police with felony for turning off body cameras
State Rep. G.A. Hardaway said he knew it was time to act when he learned at least 51 Memphis police officers had violated the department's body camera policy, and that more and more incidents were cropping up around the state.
"I think it is important that we keep in mind that there is a need, and if there is a need for the law to address that situation with body cameras, then I feel compelled to put it forward," said Hardaway, a Memphis Democrat. "I don't care when they say, 'Well, you know that is such a small percentage of officers.' I couldn't care less, because one is too many."
House Bill 1475 would amend Tennessee Code 36-16-503, Title 10 and Title 39 regarding obstruction of justice and add to the law that officers could be charged with a Class E felony if they intentionally "turn off, disable, fail to turn on, or (fail to) operate a law enforcement recording device including a law enforcement body camera," the proposed bill states.
If convicted, offenders could receive up to two years in prison and a $3,000 fine. 
Hardaway sponsored House Bill 1475, and state Sen. Sara Kyle, also a Memphis Democrat, sponsored the companion Bill 1321 in the Senate.
In the coming weeks, Hardaway said the bill he filed Feb. 6 will be heard in the House.
"If you are not a bad apple, this won't kick in on you," Hardaway said. "This is about justice and the truth. It is meant to protect law enforcement and the public."
But that's not how Memphis Police Association member Sgt. Matt Cunningham, a 20-year veteran with MPD, sees the measure.
"To put a police officer, with all these 3,000 other things that we have to think about when we're encountering the public, to have them worry about going to jail for a felony for not turning their cameras on is over the top," Cunningham said. "The unforeseen consequences if that bill passes is you are going to see another mass exodus of police officers. They are just going to say the job can't be done under these types of stressors and these types of conditions."
Cunningham, who serves as the secretary-treasurer of the police association, said MPD already has policies and procedures in place regarding body cameras, and the police union thinks that is enough.
"Disciplinary action taken by the police department if you violate those policies is harsh, so we don't feel the behavior needs to be criminalized," Cunningham said. "We feel like it should be exactly what it is – a policy violation, not a criminal violation."
Memphis Police Department said last year that as many as 51 officers have faced disciplinary charges since 2016 for violating the department's body camera policy. The most recent incident involved the critical shooting of Martavious Banks.
Banks, 25, was shot last Sept. 17 by MPD officer Jamarcus Jeames during a traffic stop that turned into a police chase in South Memphis. Jeames resigned from his job Feb. 15, and three other officers – Michael Williams II, Christopher Nowell and Lt. Charles Mowery, all of whom worked at the Airways precinct – were suspended for their actions the night of  the shooting. Police said the officers had their cameras on at one point, but then they were turned off later. When Jeames shot Banks, his camera was turned off, according to MPD.
---
YOLANDA JONES: Memphis Police officer who shot Martavious Banks resigns; three others suspended
---
Chad Marlow, a senior counsel with the American Civil Liberties Union who works on issues dealing with body cameras, said several actions can be taken in dealing with officers who turn off body cameras, ranging from fines to disciplinary actions and even termination.
"The ACLU does not think it is appropriate to send police officers to prison for not operating body cameras properly, even if it is knowingly so," Marlow said. "This bill is coming from the right place, and we would welcome the opportunity to work with the legislator to come up with a very strong bill that does not include incarceration."
Harlan Yu is executive director of Upturn, a Washington, D.C.-based nonprofit that focuses on policing and criminal justice issues, including body-worn cameras and their effects on communities of color. He said if the proposed legislation passes, Tennessee would be one of the first states in the country where police would face a felony charge for turning off their body cameras.
"I am not aware of any other law like that specific to officers specifically turning off body-worn cameras," Yu said. "This would be a first-in-the-nation kind of law that I've seen. I also think it is a strong and important step forward. This bill is critical for accountability, especially because cameras are supposed to be tools for police accountability."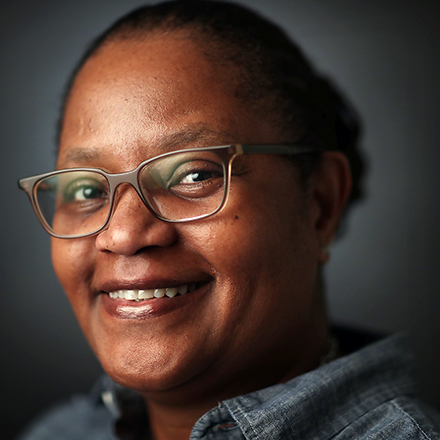 Yolanda Jones
Yolanda Jones covers criminal justice issues and general assignment news for The Daily Memphian. She previously was a reporter at The Commercial Appeal.
---