County Commission internship program to host more than 300 students this summer
More than 300 Shelby County students will have the opportunity to gain real-world experience this summer as part of the County Commission's internship program.
Kaitlin Woods, a sophomore at Christian Brothers University, has interned the past two summers in the purchasing and finance department at 201 Poplar. She said it's been a great opportunity to learn from those in the department in a friendly working environment.
"They're willing to take you in and teach you the steps," Woods said. "They're very accepting if you make a mistake because you are so young."
Students like Woods can intern at various departments within county government, as well as other businesses or nonprofit organizations. Each student will be paid $8 per hour for 37.5 hours per week.
County Commissioner Willie Brooks started the program in 2015. That year, 90 students participated. Each year since, the program has added more spots to accommodate the growing number of applications. Brooks said the commission receives 1,000 to 1,200 applications each year.
"For me, it's a long-term commitment that I've had in terms of providing opportunities to young people," Brooks said.
Brooks said the program allows students to choose their interests, so they are put into an internship that closely matches their interests. For example, if a student wants to be a lawyer, the program will place them into a program that exposes them to that field.
Normally, students must be 16 to apply, but Woods began college at 14 after obtaining enough credits at Gateway homeschooling. The county made an exception for her to join the program.
Woods has been recommended by her supervisor to rejoin the program each of the past two summers, and she plans to continue in the program as long as she can.
"The more experience, the better," Woods said. "Once you build up that experience, you build up your resume."
Each county commissioner can select up to 24 students for the internship program. As part of the internship, each student is appointed a mentor within their chosen department and undergoes workforce development training.
Brooks said the program is key in not only helping youth, but also improving the county's future workforce – a priority for him. He said he is hopeful the program will continue to expand.
"There's an overwhelming need for our youth needing to work," Brooks said.
To be eligible, a student must live in Shelby County, be at least 16 years old and enrolled in school (including trade schools, home school, college or high school).
The deadline to apply for the internship is March 15. Go to the Shelby County Government website to apply.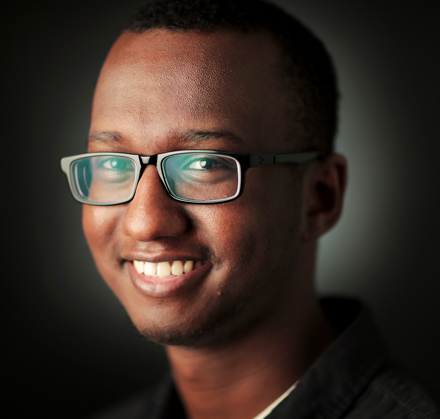 Omer Yusuf
Omer Yusuf is the county government reporter for The Daily Memphian. Omer was previously a reporter at The Jackson Sun and is a University of Memphis graduate.
---