Camper hammers Lee on vouchers proposal in State of the State
House Minority Leader Karen Camper jumped on Gov. Bill Lee's "school choice" and health care plans Monday night, saying Republicans are more concerned with "sound bites" than sound policy.
Camper castigated the governor's education savings account plan, saying voucher programs in other states resulted in poorer performance by students.
"We must continue to fight against this attack on our public school system," Camper said in response to Lee's speech, adding she is "saddened" by governor's effort to take money from public school programs.
The Memphis Democrat also took exception to the governor's health care ideas, arguing Tennessee should take the federal dollars available and use the money to offer health insurance coverage to 300,000 uninsured Tennesseans.
"While countless others struggle to find access to health care in this new environment, many Tennesseans will die a preventable death simply because this administration refuses to act," Camper said.
She also noted 13 rural hospitals have closed or scaled back dramatically, in part because of the state's refusal to expand Medicaid.
"This is about the child whose mother is elderly and the previous response time in a medical emergency in their community was from five to 10 minutes," Camper said in the Old Supreme Court Chamber after the governor's address. "Now due to this administration's failure to simply accept our federal dollars into our state, they have chosen to gamble with the lives of Tennesseans and increase response times up to 45 minutes at a time when every second counts."
'School choice' efforts
Making "school choice" one of his main K-12 initiatives, the first-term governor announced in his State of the State he is directing $37.4 million toward charter schools and education savings accounts as part of a $38.55 billion spending plan for fiscal 2020.
The proposal for education savings accounts would affect Shelby County Schools and is likely to catch the ire of Tennessee lawmakers, even if it is a small part of a budget plan that touches on education at every level, including vocational efforts, along with economic development, mental health and criminal justice reform.
"As we consider expanding options in this state, we must redouble our efforts to make sure that public schools in Tennessee are well-resourced and that Tennessee teachers and principals are the best and most celebrated in the business," Lee said.
The governor's fiscal 2020 budget plan fully funds the Basic Education Program, adding $211 million to K-12 spending, including $71.2 million for teacher pay increases of 2.5 percent and $5 million to go toward the state's lowest-performing schools. Another $30 million is targeted for school safety grants, mainly resource officers.
Simultaneously, he is asking the Legislature for $25.4 million for education savings accounts and $12 million for a charter schools investment program, doubling the amount of money for charters and setting new rules for access to public facilities while establishing an independent authority to approve charter schools. Formerly known as vouchers, ESAs would provide public money, $7,300 to eligible students, to attend private schools or other alternatives, possibly home schools.
"My ESA plan will strengthen public schools and provide choices for parents at the same time," Lee said, noting the "time is now" to adopt the vouchers this year.
According to information from the governor's office, "only authorized providers and schools will be eligible" and the Department of Education will be able to remove poor-performing providers and schools.
---
"As we consider expanding options in this state, we must redouble our efforts to make sure that public schools in Tennessee are well-resourced and that Tennessee teachers and principals are the best and most celebrated in the business."
Tennessee Gov. Bill Lee
---
The education savings account plan is expected to affect about 5,000 students in the state's lowest-performing school systems, with money being made available to districts with three or more schools in the lowest 10 percent for performance. The program would allow 2,500 more students per year after that.
The plan would be limited to low-income students in Shelby County Schools and the state-run Achievement School District, which includes dozens of Memphis schools, as well as Metro Nashville Public Schools, and public systems in Hamilton and Knox counties.
However, an investment of $25.4 million with $7,300 available per student would equate to only 3,400 students, according to Senate Minority Leader Jeff Yarbro.
"This is a plan that will divert resources from public schools. I think that is the intent, and that will be the effect," Yarbro said after afterward.
Though urban lawmakers, including many from Memphis, oppose vouchers or ESAs, rural legislators have balked at them, too, fearing they could wind up taking money from their school districts and sending tax dollars to private schools.
Yet, according to Lee, local education agencies will receive grant funds equal to the amount students receive in education savings accounts.
Critics also have raised questions about accountability, pointing toward Arizona as one example where fraud in educational scholarships ran rampant in spite of regulations adopted by the Legislature there to ensure parents spent the money properly.
Lee's office, however, said in a pre-address statement, "Strong accountability measures are in place to ensure that education savings account funds only go to Department of Education approved expenses."
House Republican leaders said afterward legislation will be proposed this week to set guidelines designed to stop fraud.
"We trust the parents of this state to know what's best for their children," House Speaker Glen Casada said. "Too many times we focus on the bureaucracy. Let's focus on the children, what's best for them. Let's get them out of failing schools, let's help the next generation to excel and do well."
Budget targets
Saying "the state of our state is hopeful, prosperous and strong," Lee is calling for no new taxes in the budget, which estimates 3.2 percent in growth for the coming fiscal year starting July 1, 2019, and running through June 30, 2020. It increases spending by about $425 million, about 1.1 percent, over the fiscal 2019 budget, while finding $40 million in spending cuts.
"As a conservative businessman, I know a good budget needs to pay for what is needed to take on zero long-term debt, and, perhaps most importantly, save for a rainy day," Lee said.
Lee would add nearly $240 million to the rainy day fund, pushing it to a high of $1.1 billion.
The governor's workforce development initiative calls for spending $37.5 million, including $25 million for community grants as part of the Governor's Investment in Vocational Education, GIVE, and $4 million for dual-enrollment courses for high school students.
In keeping with a point of emphasis, Lee would spend $24 million for criminal justice reform, mainly by increasing correction officer salaries by $15.6 million, adding $2.4 million for 40 more probation and parole officers, and injecting $3.5 million for a partnership with the Tennessee Higher Education Commission as part of a three-year, $10 million program for inmate studies. Another $1.5 million would be spent for electronic monitoring for indigents and $1 million for pretrial services.
Lee recently announced he also will eliminate the expungement fee for misdemeanors and nonviolent felony offenses, a move drawing support from Memphis advocates such as Sen. Raumesh Akbari, a Memphis Democrat, and Just City, a Memphis-based nonprofit organization.
Lee would set up a Criminal Justice Reinvestment Task Force to concentrate on reducing the number of people who return to prison and launch a volunteer mentor program to work with inmates trying to earn a degree.
"Of those who are incarcerated, 95 percent are not serving a life sentence and will eventually come out and we need to be sure they are prepared for that. Why? Because every successful re-entry means one less crime and one less victim," Lee said. "My commitment to having fewer crime victims in this state is reflected in a proposed expansion of education and re-entry counseling opportunities in our prisons. Educational attainment for incarcerated people can reduce their risk of recidivism by up to 43 percent."
Lee's plan to quell the opioid crisis, which claimed 1,776 lives in 2017, seeks $25.2 million for naltrexone in recovery courts, a Creating Homes initiative, women's residential recovery courts, recovery court expansions, federally qualified health centers, Department of Children's Services custody efforts, and early intervention services in education.
The Tennessee Justice Center welcomed Lee's concern about overdose deaths and suicides, pointing out every five hours a family is hurt by an overdose.
"Few months pass without another rural hospital closing. It is clear that current efforts aren't working. Bold, decisive action is needed and now," said Michele Johnson of the Tennessee Justice Center. "The small initiatives in the budget don't reflect the magnitude of what has become a full-blown public health crisis affecting millions of Tennesseans. We urge state leaders to treat these problems with the urgency they demand."
The governor is proposing $37.5 million for mental health and health services, including $11.9 million for increased pay to direct service providers for the disabled. Another $3 million would go toward graduate medical education.
"Too often, the conversation around health care focuses exclusively on physical health. Physical well-being is important, but a national conversation around mental and behavioral health is long overdue," Lee said. "Nearly 300,000 Tennesseans are facing serious mental health challenges, and far too many are slipping through the cracks."
Yet Lee's plan includes nothing for expanding Medicaid to help some 300,000 people in a gap between TennCare and the Affordable Care Act who are uninsured or underinsured.
Instead, Lee hopes to modernize health care and make it more affordable.
"We will work with patients, providers and payers to establish Tennessee as a world-class health care market for our people using transparency and competition," he said.
Lee said he will launch a task force on health care modernization to come up with reforms, in addition to cracking down on Medicaid fraud by adding 24 positions.
The General Assembly already is considering legislation requiring the governor's administration to negotiate with the federal government for a waiver allowing a block grant to fund TennCare.
Democrats say the state should expand its Medicaid program, enabling more people to have insurance and hospitals to gain some financial support. Republicans say the use of a block grant will give the state more flexibility in running the program and possibly freeing up money to offer a voucher program to the working poor.
As part of his rural economic development initiative, Lee is putting $20 million toward broadband expansion, an extension of former Gov. Bill Haslam's plan, and $10.5 million toward a rural development fund.
The governor also plans to establish an Office of Faith-Based and Community Initiatives, a network of nonprofit community agencies that could help solve tough problem.
Capital investments
The governor's $297.5 million capital improvements plan for higher education sends the biggest chunk, $81 million, to the University of Tennessee Institute of Agriculture.
The University of Memphis is slated to receive $9 million for a child development center, $4 million for a STEM research and classroom building, $4 million for a soccer facility, $2 million for a Campus School expansion, $1.5 million for Fogelman Executive Center upgrades, $1.8 million for housing improvements, and several other upgrades.
Civics education
Telling his audience students ages 18 to 29 are starting to have a more favorable view of socialism than capitalism and pointing toward a study showing a majority of residents in 49 states would fail a U.S. citizenship test, Lee will encourage schools to teach civics education.
To change that direction, he will create the governor's civics instructional seal to recognize schools that excel at civics education.
"Whatever may be going on in other states or in our nation's capital, in this state, our children will be taught civics education, character formation and unapologetic American exceptionalism," he said.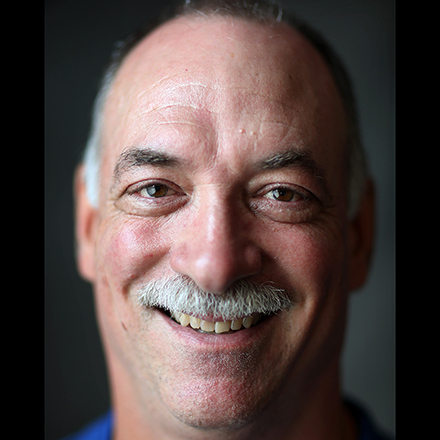 Sam Stockard
Sam Stockard is a Nashville-based reporter with more than 30 years of journalism experience as a writer, editor and columnist covering the state Legislature and Tennessee politics for The Daily Memphian.
---