Tami Sawyer announces bid for Memphis mayor
New Shelby County Commissioner Tami Sawyer announced Thursday she plans to run for mayor of Memphis, declaring "Memphis Can't Wait" for a leader to address the inequities and lack of opportunities for the youth and African-Americans in the city.
"Memphis deserves a mayor that will introduce and maintain investments, policies, and initiatives that are designed to benefit the majority of its population," Sawyer said in a press release. "A Mayor that we can trust will represent and serve all residents, and work to ensure that the doors of opportunity offered and created in our city are unlocked and open to everyone."
Sawyer joins a growing field of contenders including current Mayor Jim Strickland; former Mayor Willie Herenton, the city's first elected African-American mayor; and business owner Lemichael D. Wilson.
The general election will be Oct. 3.
Sawyer, a Democrat, was elected to the County Commission District 7 seat after defeating Republican nominee Sam Goff in the August 2018 County General Election. It was her second bid for political office. Her win was part of a movement last year that saw a record number of African-American women in Shelby County get elected to political office.
Sawyer cited her top priorities during her upcoming campaign: increasing support for students and schools, small business growth, neighborhood revitalization and criminal justice reform – most of which have been priorities for her during his first six months on the County Commission.
She also cited data from the Census Bureau which shows Memphis having the second highest overall poverty and child poverty rates in the country – another priority she plans to discuss on the campaign trail.
"As Memphis prepares to enter its third century, we can't afford to stick to the basics or risk a repeat of more of the same," Sawyer said. "As cities across the country are rapidly progressing, Memphis' potential to emerge as a leader should not be squandered by ineffective leadership.
"And as we approach the next four years, Memphians cannot stand by as our most vulnerable citizens continue to grapple with the negative effects of poor housing, environmental, learning, and employment conditions that are within our power to help alleviate and resolve."
Before launching her political career, Sawyer was most known for creating the "#TakeEmDown901" movement in the successful effort to remove the Confederate statues from city parks. Her other activist efforts include organizing the first Black Lives Matter demonstrations at the National Civil Rights Museum in 2014.
Sawyer, director of diversity and cultural competence at Teach for America's Memphis branch, is the only African-American woman on the commission and the sixth in its history.
If elected, Sawyer would be the first woman to serve as the city's mayor.
Sawyer will hold a press conference 10 a.m. Friday, International Women's Day, at Makeda's Cookies in downtown Memphis. She will hold a "Memphis Can't Wait "rally at Clayborn Temple at 5 p.m. Saturday.
Sawyer's initial supporters for her mayoral bid include: Shelby County Schools board member Miska Clay Bibbs, former Memphis City Councilwoman Tajuan Stout-Mitchell and Just City director Josh Spickler.
After her announcement, the Friends of Jim Strickland Twitter account posted a photo with him and eight of the 10 county commissioners, whose districts are in Memphis.
Proud that 8 of the 10 County Commissioners who represent Memphis have endorsed me! #MemphisHasMomentum #LeadershipMatters pic.twitter.com/o79dzMci8W

— Friends of Jim Strickland (@stricklandmayor) March 7, 2019
"Proud that 8 of the 10 County Commissioners who represent Memphis have endorsed me!," the account tweeted Thursday morning.
Sawyer's announcement also had plenty excited on Twitter. 
the @CityOfMemphis has a fundamental economic and racial crisis that our current mayor and leadership either can't or won't fix. tami sawyer is bold enough to try. #wecantwait https://t.co/Il47ycSByI

— ThomasWayneWalker (@twaynewalker) March 7, 2019
Thank, God!!! Thank you, Jesus!
I thought we were going to have to wait years!@tamisawyer is a gift! https://t.co/eZQ025jgs2

— Cantrece Hayslett, MBA (@HCantrece) March 7, 2019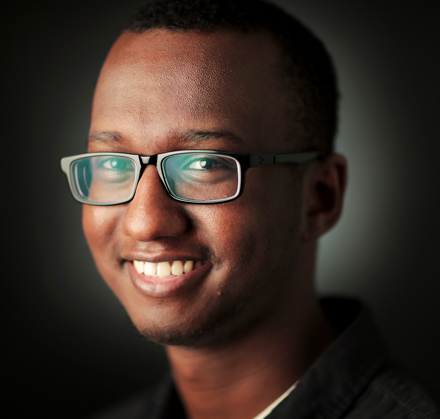 Omer Yusuf
Omer Yusuf is the county government reporter for The Daily Memphian. Omer was previously a reporter at The Jackson Sun and is a University of Memphis graduate.
---