Sawyer's vision of 'new' Memphis is equity and people-centered
Shelby County Commissioner Tami Sawyer said her vision of a "new" Memphis consists of building a team that prioritizes equity for all and markets its greatest asset – Memphians – to address the city's current challenges as she launched her Memphis mayoral campaign this week.
"I believe that we can no longer afford to continue to make the same mistakes of the past, and have basic leadership," Sawyer said during a recording of The Daily Memphian Politics Podcast. "I believe we have to open the doors of City Hall and have an innovative and collaborative space that welcomes the voices of all Memphians from all walks of life, from all parts of town. We don't have that right now."
The first-term commissioner plans to center her mayoral platform on poverty reduction, supporting small and minority-and women-owned businesses, criminal justice reform and improving the city's relationship with local school districts.
Before appearing on the podcast, Sawyer held a campaign kick-off event Friday morning at Makeda's Butter Cookies in downtown Memphis.
Shelby County Schools Board member Miska Clay Bibbs and Indivisible Memphis co-chair Emily Fulmer introduced Sawyer. Both praised her for her leadership qualities and said the status quo is "simply not good enough."
"She brings together people from all over the city, from every walk of life to work together on issues that matter to them," Fulmer said. "That is leadership. That is what the people of Memphis should expect and demand from City Hall."
At the event, Sawyer unveiled her plan to have an "equity-focused" budget for the 2021 fiscal year if elected, which features a redistribution of funds to ensure each neighborhood receives its equal share of funding.  
Politics Podcast
Shelby County Commissioner Tami Sawyer's first in-depth interview on her run for Memphis Mayor on The Daily Memphian Politics Podcast.
Listen on The OAM Network, Spotify, iTunes and Stitcher.
"My administration will be one that is set on equity," Sawyer said on the podcast. "All of the operations that come out of City Hall will be equity-focused. That's how you get to that shift. You put leaders in place who share your vision, who believe equity and opportunity are required in all parts of the city."
Other contenders in the Memphis mayoral race are incumbent Jim Strickland, former mayor Willie Herenton and business owner Lemichael Wilson. Election day is Oct. 3.
If elected, Sawyer would be the first woman in the city's 200 years to serve as mayor. 
This mayoral campaign is Sawyer's third in the past four years. In 2016, she lost in the Democratic State House primary to state Rep. John DeBerry and last year was elected to the Shelby County Commission District 7 seat after defeating Sam Goff.
Sawyer said she learned from those campaigns that the community wants candidates to be visible and offer their time to citizens.
"A good grassroots campaign means we are in the community," she said. "I've been at the rallies; I've been at the meetings; I hold the town halls; I've marched with people; I've led the protest, and so all of that combined means we'll be able to invest people in this vision."
Sawyer also said her time as a commissioner has emboldened her to be "unapologetic and unafraid" to speak out on the inequities within Shelby County.
"There have been times where I've been asked to be silent or go with the status quo, and I've found those times where I've not been sure of myself and afraid to speak out is when I didn't make the right decision in my heart," Sawyer said.
Sawyer also confirmed she will seek the support of the People's Convention planned for April, which will back candidates in the 2019 city elections. 
"It's exciting they're doing it again, and we will participate and we would hope to get that endorsement, just like any endorsement that we go for," she said.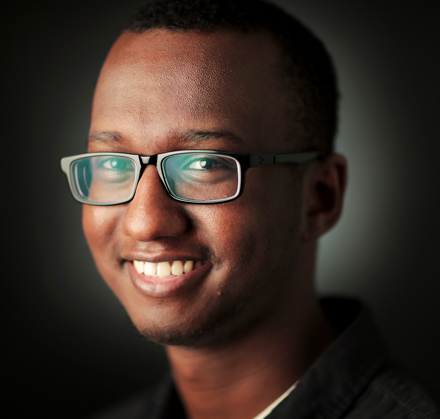 Omer Yusuf
Omer Yusuf is the county government reporter for The Daily Memphian. Omer was previously a reporter at The Jackson Sun and is a University of Memphis graduate.
---