MATA, riders at crossroads with proposal to expand transit on horizon
About 5 a.m. each day, Sammie Hunter begins his commute to work by taking a Memphis Area Transit Authority bus near his East Memphis home. 
After the bus arrives at the MATA Transit Center on American Way, Hunter, who has used public transit for more than 30 years, waits half an hour before taking his second bus. That one takes him to Elvis Presley Boulevard and Brooks Road in Whitehaven. 
Then, after walking several minutes to his final bus stop, he takes his last bus of the morning. It drops him off at Methodist South Hospital, where he works in the custodial and nutrition department. 
His commute to and from work takes nearly four hours a day, at least 20 hours each week – if the buses run on time and everything else goes smoothly.
During a recent commute to work, Hunter and other riders discussed their desire for MATA to upgrade services with more buses on their routes arriving frequently – as opposed to the current trend seen locally and nationwide of cuts in bus routes and fewer buses.
MATA riders' concerns about public transit come as Shelby County is considering funding MATA for the first time and providing its first permanent funding source. 
Hunter has spent the past nine years at Methodist South, but he cannot afford to purchase a car and relies mostly on public transit. He is not alone; many rely on public transit to get to their jobs, but they face lengthy commutes and limited weekend MATA service. And they can't afford to be late to work. 
"They're frustrated," said Hunter, who is also a co-chair of the Memphis Bus Riders Union. "Their employers don't want to hear about the bus being late; you got to be there on time. When you're depending solely on public transportation, that's our right to have sufficient transportation. It's a privilege and right we have to sufficient transportation."
MATA recently proposed an expanded transit plan it believes will address many of those issues.
If the plan is fully funded, MATA projects 79,000 additional people and 103,000 more jobs would be near more frequent transit service, which the plan defines as every 15 minutes.
The plan, which MATA says it needs $30 million in additional annual funding to implement, would also add 200,000 hours of bus service to create more frequent service routes and evening and weekend services. 
MATA CEO Gary Rosenfeld said the goal is for customers to be able to get from point A to point B is an hour or less, 85 percent of the time.
"We have momentum moving toward an improving transit system for the community," Rosenfeld said in a phone interview.
County investment goes 'long way' toward transit plan
In his "State of the County" speech last month, Shelby County Mayor Lee Harris announced he plans to present a proposal to the Shelby County Commission later this year to fund MATA partially.
While he declined to give a dollar amount for his proposal, Harris has spoken about his desire for the county to invest in public transit. He said apart from education, there is no other singular entity where the county can have a greater impact than MATA.
County Commissioners said at recent meetings they are also open to the idea of MATA funding, though to what extent is unclear.               
Rosenfeld said dedicated county funding would be a "major step" toward making the transit plan a reality. Shelby County historically has played little to no role in funding MATA. Any funding for MATA from the county would likely start in fiscal 2021.
MATA does not currently have a dedicated funding source. Funding comes from state, federal and local dollars. While the city of Memphis gives MATA about $27 million from its general fund each year, which makes up nearly half of MATA's $62 million for this fiscal year, that funding can change at any time. 
Rosenfeld, who became CEO in 2017, said the lack of a dedicated funding source resulted in MATA adjusting its budget, with several notable route changes and cuts in recent years. He said it also hurts the transit agency's ability to plan long-term.
"If we had a dedicated source of funding, we would be able to do better and more timely projects to community," Rosenfeld said.
'They do the best with what they have'
Not all MATA customers are dissatisfied with the service. 
Eight years ago, Steve Collins began using MATAplus, MATA's service for those with disabilities, after driving for him became increasingly difficult following a heart transplant and a spinal injury. 
The only major issue Collins, who also uses the standard fixed route buses, had while using MATA was when he encountered a fixed route bus that wasn't suited for picking up those in wheelchairs, like Collins. After talking with MATA Chief Communications Officer Nicole Lacey, Collins said the problem was addressed quickly.
"There is (always) going to be some problems," said Collins, who uses MATA about four days a week. "They do the best they can with what they have."
Collins added that any issues with MATA are more to do with public transit in general as opposed to the quality of local transit.
"The problems that are perceived aren't necessarily reality," he said.
Bus Riders Union cautious; MATA officials hopeful
The Memphis Bus Riders Union leaders are supportive of MATA receiving funding to implement its transit plan, as it likely represents the best chance for public transit to improve in Memphis. However, its co-chairs are taking a "wait-and-see" approach to the proposal and relatively new MATA leadership.
Cynthia Bailey has used public transit in Memphis since 1990 and is also a co-chair for the bus riders' union. She said she's heard promises from prior MATA officials about improving service, so she doesn't want to get too excited yet.
"I just have to wait and see," she said of MATA's proposal.
Bailey wants MATA to budget more of its future funds toward lower-income, predominately African-American neighborhoods, areas she believes the transit agency has unfairly targeted when the agency has discussed route cuts and changes.
The union is expected to push for additional bus shelters at bus stops, so riders won't have wait in inclement weather.
Rosenfeld said if the county does not invest in MATA, the challenges it faces now will remain. But if MATA receives the funds it desires, he believes it can change the perception of the transit agency quickly.
"If we were to have the full funding," he said, "we would be able to meet that goal (of better service) in a short period of time."
While MATA waits on the county's decision, Hunter said he and others will continue to fight for a better, more efficient transit system.
"It's something that we need because before Memphis can advance even more, they've gotta have a better transportation system," he said.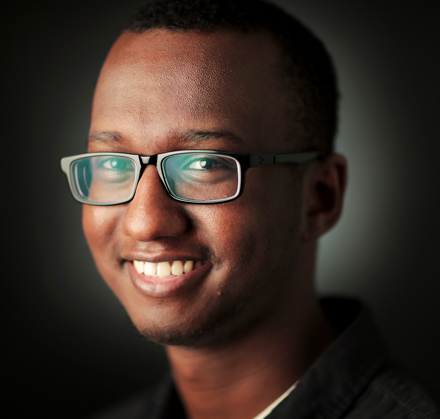 Omer Yusuf
Omer Yusuf is the county government reporter for The Daily Memphian. Omer was previously a reporter at The Jackson Sun and is a University of Memphis graduate.
---