U of M alumni, United Campus Workers push for $15 minimum wage
Amid concerns about the University of Memphis' commitment to raising the minimum wage for its employees to $15 an hour, United Campus Workers and several alumni held a press conference Friday to urge the university to implement wage increases by 2020.
State Sen. Katrina Robinson and State Rep. Dwayne Thompson, both Memphis Democrats, were two of the alumni who spoke, and both said they will continue fighting for campus workers to be paid a living wage.
"I will always support the campus workers and I will always support the everyday person who is trying to make a living for their family and for this community," Robinson said. "I think the University of Memphis should do the same."
The current hourly minimum wage at the U of M is $10.60, and more than 330 employees do not make $15 an hour. Many of the workers not making $15 an hour are custodial workers, IT professional and physical plant employees.
The Shelby County Commission recently passed a resolution backing a $15 minimum wage for all public-sector workers in the county – including U of M employees. Shelby County Mayor Lee Harris, a former U of M law professor, has also publicly pushed for the university to raise its hourly minimum wage to $15.
Thompson worked as a compensation analyst at the U of M for 13 years, a role in which he recommended what workers' wages and salary ranges for various positions should be. Thompson said some of the lowest-paid workers were eligible for Medicaid while having a full-time job at the U of M.
"I believe that anyone working a full-time job, doing an honest day's work, should not have to live in poverty," Thompson said. "They should be able to have a decent standard of living." 
In response, the university referred to a campus-wide email from President David Rudd several months ago, saying he supported recent efforts to increase the minimum wage.
Rudd wrote the U of M has to create a "sustainable" financial model to implement the wage increases, one that doesn't require significant increases in tuition or create unfair wage restrictions for other employees.  
"I am requesting that our CFO initiate a study to create a responsible financial model that provides for consistent increases in our minimum wage," Rudd wrote at the time. "My hope is that our campus, including the faculty senate and the staff senate, will fully engage in this study process and help us find a pathway to a financially responsible, sustainable minimum wage increase."
Rudd's email came after the U of M's faculty senate and staff senate both passed resolutions in 2018 encouraging the university to raise its living wage to $15 per hour.
Margaret Cook, vice president of United Campus Workers in Memphis, said Rudd has not announced a "workable" plan since his email.  
"We're afraid if the fever around it dies down, that they won't do anything at all," Cook said. "There does not seem to be any movement toward getting to $15, at least not by 2020, if not by 2025."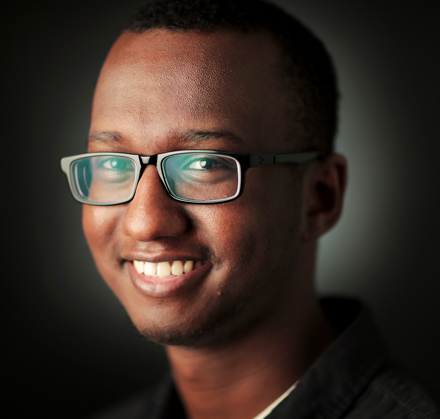 Omer Yusuf
Omer Yusuf is the county government reporter for The Daily Memphian. Omer was previously a reporter at The Jackson Sun and is a University of Memphis graduate.
---