Concord Academy offers individualized learning for students with disabilities
For some students who have disabilities, excelling in a traditional school setting can be difficult. Completing schoolwork, learning social skills and even making friends can be challenging for kids who have certain learning disabilities, autism and/or anxiety.
A local, state-approved private school in Memphis, Concord Academy, serves such a student population, preparing them to be successful adults once they graduate.
Concord was founded more than 30 years ago and serves students in sixth through 12th grade. There are currently 57 students enrolled and 10 full-time teachers, all of whom are licensed in special education and trained to work with students who need extra help. While some schools have a special education department, Concord Academy students are with special education teachers throughout the entire school day.
Every student at Concord has an individualized education plan (IEP). Each year, there are goals developed for each particular child. The faculty helps to determine where the student is academically and looks ahead to what can be accomplished in the next year with that particular child.
On average, 91% of students graduate with a regular high school diploma, while a small percentage of students graduate with a special education certificate. The school also has a 100% placement rate – whether that is going on to higher education, finding a job, going to a day program or enrolling in a job readiness program.
Bill Ryan, chairman of the board of Concord Academy, has seen first-hand the changes the school has made in students' and families' lives.
"A lot of parents were searching for something that public schools couldn't give to these kids – kids who need a little different profile and education plan," Ryan said. "Concord has been a great resource for them. It's a little gem on Walnut Grove (Road)."
The school is small by design and is housed in Mullins United Methodist Church at Walnut Grove and Mendenhall Road, but it is not affiliated with the church. Tuition ranges from $11,814-$12,397 per year.
Concord Academy is focused on equipping students for success in life. They are taught basic finance, how to budget, how to pay rent and other skills necessary for leading a productive life outside of school. And with a 5-to-1 student/teacher ratio, each student receives the necessary attention he or she needs to thrive at the school.
Barbara Price's daughter is a ninth-grade student at Concord. She has a language processing disorder, meaning she has trouble receiving and processing verbal language. After finding traditional school a challenge, she started at Concord in the eighth grade.
"If Concord didn't exist, I don't know what we would have done," Price said. "My daughter was struggling, but now she has friends. I like to say that she has found her 'tribe.' "
The school has just hired a new executive director, Cece Palazola, who is only the third director in its history. Palazola has a background in special education and recently worked for 11 years with the Memphis College of Art, where she was focused on community education programs. Originally from Memphis, she holds a M.Ed. in instruction and curriculum leadership from the University of Memphis and also spent eight years as a special education teacher.
"I've always had the special education teacher part in my heart and love working with kids with disabilities," Palazola said. "This brings together my special education knowledge and my administrative experience. It seems to be a great fit."
Concord has several special programs including mock interviews and internships for students with local businesses.
"Everything is around the eventuality of the kids leaving us," Palazola said. "We love our kids, but we want them to be successful when they leave here. It's all intentional around that piece to make sure the kids are where they need to be and have their best foot forward."
The process for enrolling in the private school is very involved. It includes meeting with the parents first and then having the student attend the school for a full day to see if it is a match for the child's needs.
"Through that process, everyone, family included, has a good sense for if it's a good fit for them or not. After that process, we would extend an offer for them to attend," Palazola said.
The school has a traditional school schedule, with summers off as well as fall break, spring break and holidays. The students are in class from 8 a.m.-3 p.m., Monday through Friday. There are also social activities, pep rallies, prom and other events that would be common if attending a traditional middle or high school.
Palazola hopes to continue to cultivate community relationships and build awareness for the school.
"What I would love to do is to keep engaging the community and keep finding opportunities for our students and get them out there in the world," she said.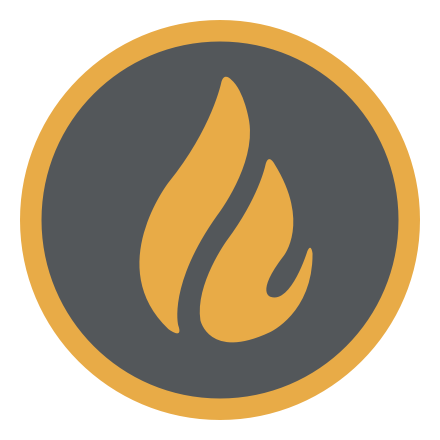 Christin Yates
Christin Yates is a native Memphian who has worked in PR and copywriting for a decade. She earned her B.S. in public relations and M.S. in mass communications from Murray State University.
---