Evening reporting center proposal gives commissioners concern
A proposal to open a new program to host youth with pending Juvenile Court cases at a Shelby County Schools building is causing concern for several Shelby County Commissioners.
The County Commission is expected to vote on a contract Monday with Shelby County Schools to open an Evening Reporting Center, a proposed alternative place to divert youth with pending court cases at Juvenile Court.
"I don't want to put a place such as this in a school even if we need it," Commissioner Tami Sawyer said. "I want kids to feel that school buildings are still places they can go for hope, joy and education."
The contract between county government and SCS is $309,000 for one year with the option to renew each year for an additional four years.
If approved by the commission, funding would go toward a facility for the center, programming services and transporting youth. The proposed site is George Washington Carver College & Career Academy at 1591 Pennsylvania St., according to county documents.
The commission's community services committee did not make a recommendation ahead of Monday's meeting because several commissioners wanted more information about the proposal prior to voting.
The evening reporting center is an after-school program, which would run from 4 to 8 p.m. on weeknights, proposed by Mayor Lee Harris' administration to mentor youth as well as offer recreational and educational activities and try to reduce the recidivism rate for youth in Juvenile Court.
Dorcas Young-Griffin, Shelby County Community Services director, said after speaking with several experts they determined it was not inappropriate to propose a school building as the evening reporting center site.  
"I recognize the hesitation," she said. "I do think the positioning of the school itself, it could be an important asset to our kids being able to get on the right path."
Commission Vice Chairman Mark Billingsley felt similar to Sawyer about having the evening reporting center at an SCS building.  
"I just have a hang-up about doing this at school," he said. "I'll give it every consideration on Monday."
The commission referred the contract vote back to committee April 8 after commissioners had many of the current concerns. 
The SCS School Board approved its part of the agreement 8-1 at a meeting last month. Board Member Stephanie Love, the only one to vote against it, voiced concerns at the commission's committee meeting that "they're creating small subsets of Juvenile Court."
Love said she sees this as a racial issue, and county government should commit to having an evening reporting center in the municipalities if it wants to implement the program, not limit it to Memphis.
"If we want to help all of our children in Shelby County, an evening reporting center should be somewhere in the municipalities," Love said.
Commissioners Brandon Morrison backed the proposal vocally, and Commissioner Reginald Milton said despite believing there is a better model out there, is willing to give the proposal a chance.
"Let's make it work as well as we can possibly can," Milton said.
In other business, a resolution to support the censure of Criminal Court Judge Jim Lammey is expected to be voted on by commissioners Monday.
The resolution was recommended by the law enforcement and corrections committee last Wednesday, and it is sponsored by 10 of the 13 commissioners.
A recent push by multiple organizations to request a censure of Lammey began following reports that the judge shared several posts, including one from a Holocaust denier, on his Facebook page.
The County Commission meets 3:30 p.m. Monday. Follow @OmerAYusuf for live coverage during the meeting.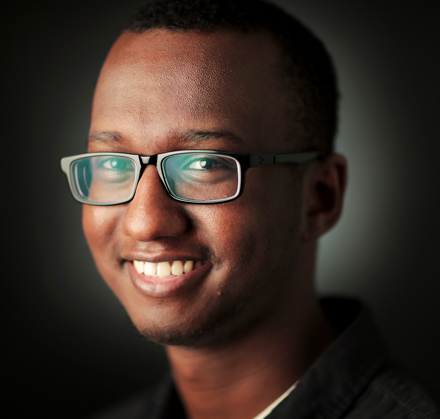 Omer Yusuf
Omer Yusuf is the county government reporter for The Daily Memphian. Omer was previously a reporter at The Jackson Sun and is a University of Memphis graduate.
---