County Commission unanimously supports censure of Judge Lammey
The Shelby County Commission voted unanimously in favor of censuring Criminal Court Judge Jim Lammey Monday night for sharing social media posts about the Holocaust, immigrants and Muslims.
The County Commission does not have the power to remove Lammey as judge, but commissioners wanted to rebuke Lammey for his comments. Ten of the 13 commissioners sponsored the resolution. 
"It troubles me as a member of the bar (association) that he's there on the bench," said Commission Chairman Van Turner, an attorney. "And two, that he's been on the bench for so long, so how many lives has he ill-affected over the past 29 years? What we're doing is sending a strong message."
The resolution to censure Lammey was presented after a coalition of more than a dozen organizations – including Jewish Community Partners, American Muslim Advocacy Council, the NAACP, Latino Memphis and the Anti-Defamation League – condemned the judge. The coalition has also filed a complaint with the Tennessee Board of Judicial Conduct, calling for a public censure of Lammey.
---
Yolanda Jones: Muslim organization calls for disciplinary review of Memphis judge's comments
---
Lammey's postings came to light following news accounts in which the judge shared several posts, including one from a Holocaust denier, on his Facebook page.
Lammey didn't attend Monday's meeting, but he wrote a letter to commissioners before the vote.
"I adamantly deny the characterization of me by the local media and certain groups as being a Holocaust Denier, anti-immigrant and racist," Lammey wrote.
Commissioners Amber Mills and Brandon Morrison, who abstained during the commission's law enforcement and corrections committee May 8 vote, also supported the resolution Monday.
Mills said Wednesday she would not support the resolution until hearing from Lammey, and Morrison said although she believes the commission should stay out of judiciary matters, she made an exception for this resolution.
---
Yolanda Jones, Omer Yusuf: Commission committee backs resolution to support censuring Judge Jim Lammey
---
"Today, I'm going to join my colleagues to show my disapproval of Judge Lammey's activity and unity against hate," Morrison said.  
U.S. Rep. Steve Cohen, a Memphis Democrat who is Jewish, also released a statement Monday condemning Lammey's actions.
"The public's trust in our judicial system is paramount and such faith, once breached, is hard to rebuild," Cohen said. "Judge Jim Lammey's use of his social media accounts to spread racist and anti-Semitic articles and memes breaches the public trust. Judge Lammey should be held accountable."
In other commission business, the County Commission unanimously supported a resolution urging Gov. Bill Lee to commit $10 million in reimbursement incentives from his executive budget to ensure production in Memphis of NBC's "Bluff City Law," a legal drama that filmed its pilot in the Memphis area.
The show has been ordered into production but might not be filmed in Memphis because of better incentives elsewhere.
Linn Sitler, executive director of the Memphis & Shelby County Film and Television Commission, said they were not able to get funding from the state Legislature this session, but she believes the impact of "Bluff City Law" can be similar to what the show "Nashville" had in that city.
"It projects a positive image for the city and the diverse law firm," Sitler said. "It would create lots and lots of union jobs with health benefits, and lots of local vendors would be used."  
The County Commission also approved a contract with Shelby County Schools to open an evening reporting center at George Washington Carver College & Career Academy.
The evening reporting center is an after-school program, which would run from 4 to 8 p.m. on weeknights, proposed by Mayor Lee Harris' administration to mentor youth. It would also offer recreational and educational activities and try to reduce the recidivism rate for youth in Juvenile Court.
The vote was 9-0, with Sawyer and Edmund Ford Jr. abstaining over concerns about the program and implementing it at a SCS facility.  
The contract between county government and SCS is $309,000 for one year with the option to renew each year for an additional four years.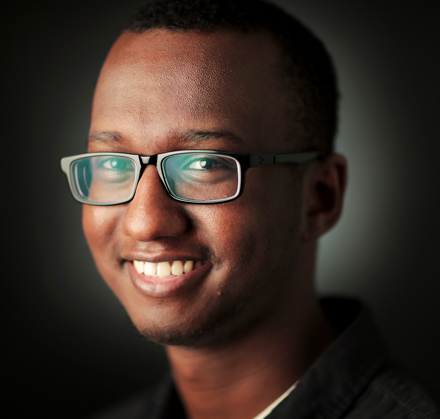 Omer Yusuf
Omer Yusuf is the county government reporter for The Daily Memphian. Omer was previously a reporter at The Jackson Sun and is a University of Memphis graduate.
---