Newly elected officials request budget increases to County Commission
Requests for an increase were a recurring theme when several elected officials presented their budget proposals for fiscal year 2019-20 to the Shelby County Commission's budget committee Wednesday.
Assessor of Property Melvin Burgess, Criminal Court Clerk Heidi Kuhn and County Clerk Wanda Halbert were among those presenting their first budgets since being elected last year. 
Wednesday's presentations were the first in a series of weekly presentations by department heads leading up to adoption of the new budget.
The cases for increased funding ranged from the promise of bringing in additional county revenue to simply running a more efficient office if they had more employees.
The assessor's office is requesting a $660,000 increase in its $10.8 million proposed budget. Burgess said if that funding is approved, the assessor's office can reclassify 31 positions, improving its chances of recouping $4 million in additional revenue next fiscal year.
That $4 million is projected by the assessor's office and county trustee to come largely from uncollected payment-in-lieu-of-taxes revenue.
"We're steady trying to build that appraisal team up so we can continue to try and get revenue in this county as seen fit," Burgess said.
The committee took no action on any of the increase requests, and it will hold a separate meeting to address potential budget amendments after concluding its budget hearings.
Shelby County Mayor Lee Harris presented his $1.3 billion proposed 2019-20 operating budget to the commission April 29, and, after receiving budget amendment requests from the County Commission, will present a balanced budget to commissioners June 5.
On Wednesday, the County Clerk's office requested a $712,000 increase from its proposed $6.79 million budget, while the Criminal Court Clerk's office is requesting a $702,656 increase from the proposed $1.02 million budget.
Following each elected official's presentation, commissioners told them of the county's budget constraints this year due partly to an overly optimistic estimation of property tax revenue last year.
The commission also asked each official what their "bottom line" was – the minimum increase he or she would be content with if additional funding was approved for their office. They were reminded, however, that there is no guarantee they would receive even that amount. 
Despite stagnant revenues, Harris' proposal does not have a tax increase and commissioners have been reluctant to discuss one in this year's budget. The property tax rate is $4.05 per $100 of assessed value.
The previous County Commission voted to lower the tax rate from a recalculated $4.06 following reappraisal to $4.05 last year, a decision several commissioners said in hindsight was made in part due to the overforecast in revenue.
For Commission Chairman Van Turner, that means prioritizing offices like the assessor's office when it comes to potential increase requests. 
"In my mind, we need to allocate the resources to those departments which earn money for us," Turner said. "That's why I think you (Burgess) are a priority for our allocations this go around."
The County Commission will likely adopt the budget and tax rate for the 2019-20 fiscal year in late June ahead of the start of the new fiscal year July 1.
The budget committee's next budget hearing is scheduled for May 22.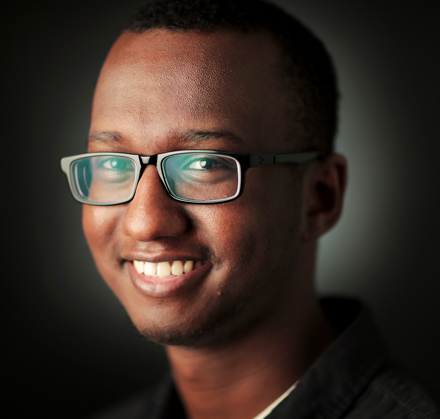 Omer Yusuf
Omer Yusuf is the county government reporter for The Daily Memphian. Omer was previously a reporter at The Jackson Sun and is a University of Memphis graduate.
---