Commissioners continue push for more SkyCop camera funding
Shelby County is likely to fund at least 130 new SkyCop cameras this budget season to increase its efforts to deter crime, but some county commissioners want funding for nearly 200 more cameras.
Mayor Lee Harris' budget proposal includes $650,000 from the county's proposed $84 million capital improvement budget for 130 SkyCop cameras, with each commissioner having 10 in their district.  
Harris' proposal, however, is fewer than half of the 325 SkyCop cameras and nearly $1.6 million in funding requested by the commission, Budget Committee Chairman Eddie Jones said. The commission's proposal would mean each commissioner having 25 new SkyCop cameras in his or her district. 
"They wanted more money in the budget," Harris said on the commission's request. "But as you know, it's a pretty tight year, financially speaking; we did what we could to honor the request of the county commissioners, who have heard from their constituents that SkyCop cameras are important."
The Shelby County Sheriff's Office has eight SkyCop cameras. Lt. Anthony Buckner, a spokesman for SCSO, said the department has six mobile SkyCop surveillance cameras and two cameras on watch towers in the county.
If funding for the SkyCop cameras are approved, Harris said he will defer to Sheriff Floyd Bonner on how to best use the technology and hopes commissioners will do the same.
"He is going to be the lead decision maker on how they'll be used," Harris said.
The previous commission began its push for more SkyCop cameras when creating a strategic plan to address public safety last year, but the funding request did not come until this budget season, Jones said.
"It helps all of the local law enforcement agencies, and maybe seeing crime drop in certain areas where they have a high-to-moderate impact of crime," Jones said.
Citywide, 2,000 SkyCop surveillance cameras are in place. Neighborhoods and businesses have bought their own cameras and donated them to the city, so the cameras could be linked into Memphis Police Department's Real Time Crime Center for 24-hour coverage.
The city also has purchased some of the cameras and placed them in crime hot spot areas.
Commissioner Edmund Ford Jr. is a big proponent of SkyCop cameras. The former Memphis City councilman said at the last community meeting he held, everyone raised their hands when asked if they wanted a SkyCop camera in their neighborhood.
He said his district, which includes Whitehaven, wants to have the same equitable resources from the county, such as SkyCop cameras, that other parts of the city have.
"They've had the desire and will to want those in their neighborhoods," Ford Jr. said.
There likely will be no specifics on where the new SkyCop cameras will be located until the budget is ratified, which commissioners are expected to do by the start of the next fiscal year July 1.
Jones said he will likely propose a budget amendment seeking the remaining $1 million in funding via capital funds, so it does not affect the operating budget or debt service.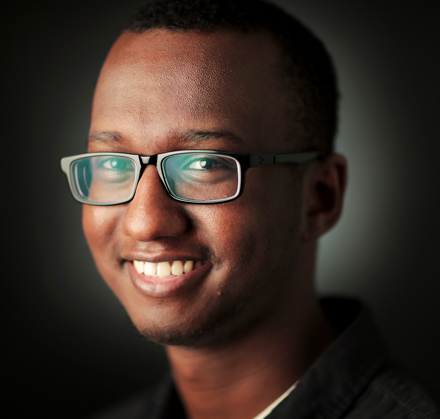 Omer Yusuf
Omer Yusuf is the county government reporter for The Daily Memphian. Omer was previously a reporter at The Jackson Sun and is a University of Memphis graduate.
---