Harris withholds election commission funding until talks held on processes
Shelby County Mayor Lee Harris said he's not proposing additional funding for the Shelby County Election Commission for new voting machines until all parties – his administration, Election Commission and County Commission – further discuss improving the election process.  
"The Shelby County Election Commission, despite its name, is comprised of commissioners appointed by state officials," Harris said in a statement Tuesday afternoon. "Shelby County government has few formal mechanisms to influence this important organization. However, we may be able to use the power of the purse to persuade the election commission to consider some much-needed improvements.
"I believe it's a good idea to engage in a discussion on key areas, including the importance of early voting, voter registration and the timely reporting of election results."
Shelby County Elections Administrator Linda Phillips said in a phone interview that while she is unsure of the current county commission's desires, the previous commission made having new voting machines by the 2020 presidential election a priority. The new voting machines would also include a paper audit trail.
"In order to do that, it requires funding," Phillips said. "The $2.4 million (in funding) we have from the state does not go very far in terms of doing this project."
The election commission is scheduled to present its budget, along with any increase requests, Wednesday morning at the county commission's next budget hearing.
The general fund includes $2 million for the election commission, but former Mayor Mark Luttrell's administration proposed $5 million in additional capital improvements funding for the new voting machines for fiscal 2020. That proposal was nonbinding, however, and does not affect Harris' proposal.
Funding for the new voting machines would come from the county's proposed $84.5 million capital improvement budget, which at present has no funds proposed for the election commission.
Harris also wants a plan from the election commission to expand voter registration and wants to know how it will prevent efforts to "criminalize voter registration efforts."
Harris is alluding to legislation passed by the state this year that penalizes paid voter registration drives that turn in a certain number of incomplete forms and do not meet other requirements. Several organizations have filed a lawsuit against the law, citing voter suppression.  
---
Sam Stockard: Memphis-based group joins second lawsuit over new voter registration law
---
Phillips said the election commission is simply following the new law and that "we don't make it."
"The Legislature passed that law, and to hold funding hostage in retaliation for something we don't control seems to be a disservice to the voters of Shelby County," she said.
Commission Chairman Van Turner said he's glad Harris made his comments prior to the election commission's presentation to the County Commission because it will give them a chance to address his concerns.
Turner said Harris' concerns are valid, but county commissioners needs to hear out the election commission and not ignore any critical requests it presents.
"We'll weigh all the factors and we'll do our best to come up with the best decision," Turner said.
Harris also outlined he wants a plan in place to report election results after the polls close, and he wants early voting precincts to open at the same time in Memphis and the suburban cities in Shelby County.
"Early voting precincts in the urban core should not be set up to open after voting precincts in other areas," Harris said.
Phillips said she is open to having more early voting locations if the county will fund it.
"Traditionally, we have used our judgment as to what is the best combination of servicing voters versus the amount of money we spend," Phillips said. "But if it is important to Mayor Harris that we have early voting open at all sites on day one, that's fine. He needs to fund it."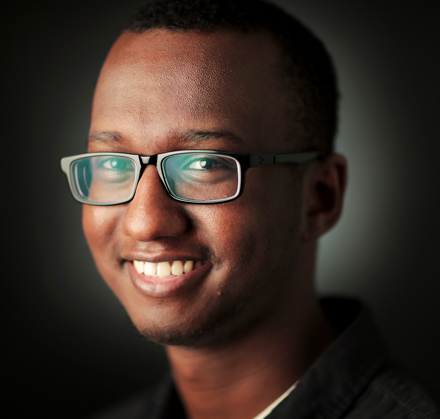 Omer Yusuf
Omer Yusuf is the county government reporter for The Daily Memphian. Omer was previously a reporter at The Jackson Sun and is a University of Memphis graduate.
---