Former Memphis Zoo CEO Roger Knox dies at 81
Roger T. Knox, who led the Memphis Zoo into prominence as its chief executive officer, has died.
Mr. Knox, 81, died Tuesday, according to a release from the zoo.
Born in Searcy, Arkansas, Mr. Knox took the helm of the zoo as it was beginning its transformation into the acclaimed zoo of today. Under his leadership, the zoo added Cat Country, the Northwest Passage, brought pandas in from China and increased attendance to more than a million visitors per year.
"If you were interviewing him, he would be the first person to say I didn't do it by myself," Jim Jalenak, former lawyer and Memphis Zoo board member, said.
Mr. Knox, who graduated from the University of Arkansas, began a business career after the Army that brought him to Memphis as president and CEO of the old Goldsmith's Department Stores for many years.
Jalenak became good friends with Mr. Knox while he was CEO of Goldsmith's. Once Mr. Knox decided to leave Goldsmith's, Jalenak takes credit for convincing him to become CEO of the Memphis Zoo because he felt Mr. Knox was the right person to lead the organization through its transitional period.   
One of Mr. Knox's first undertakings was implementing and fundraising for Phase I of the zoo's transformation, which included a new front entrance, courtyard, restaurant and Cat Country. Prior to the creation of Cat Country, lions and cats were, for all practical purposes, in cells with concrete bars not fit for a modern zoo, Jalenak said.
"Once we saw how successful Phase I was, everybody was ready to transform the whole zoo," Jalenak said.
Jalenak said the signature moment for Mr. Knox, who was the Memphis Zoo's CEO for 18 years, was bringing pandas to the zoo.
"We built the China exhibit without really knowing we were going to get pandas, but Roger said, 'You know what? If we get pandas and we don't have an exhibit, we're a bunch of idiots. If we build the exhibit and we don't get pandas, we'll find something else to put in that area. We'll put other exotic animals (there).' "
Mr. Knox, Jalenak said, "was willing to take a chance. To me, that's leadership."
U.S. Rep. Steve Cohen of Memphis, who lives next to the Memphis Zoo, released the following statement on Mr. Knox's passing:
"Roger Knox is largely responsible for today's extraordinary Memphis Zoo (but not the parking), where he served as President and CEO from 1989 to 2003," Cohen said. "Before that, he ran the Memphis-based Goldsmith's department store chain and was actively involved in civic affairs. He was a friend and will be missed. His was a life well lived."
Mr. Knox also served as a board member for Fred's Inc. and Hancock Fabrics.
In the community, Mr. Knox held various leadership positions including the Plough Foundation, Memphis Arts Council, Ballet Memphis and United Way.
Mr. Knox leaves his wife, Ann Knox; a son and daughter-in-law, Craig and Jennifer Knox; two grandsons and nieces.
The zoo will host a Celebration of Life for Mr. Knox from 5 p.m. to 7:30 p.m. on Thursday, May 30, with memory- and story-sharing at 6 p.m.
The family asks that memorials be made to the Memphis Zoo Endowment Fund or a charity of the donor's choice.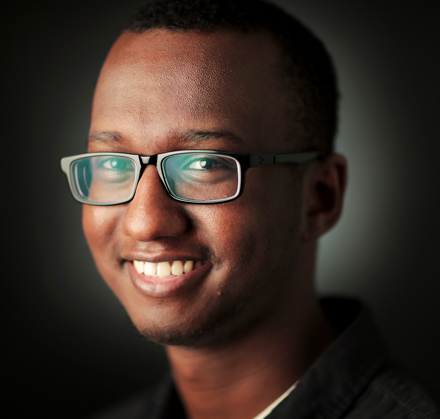 Omer Yusuf
Omer Yusuf is the county government reporter for The Daily Memphian. Omer was previously a reporter at The Jackson Sun and is a University of Memphis graduate.
---