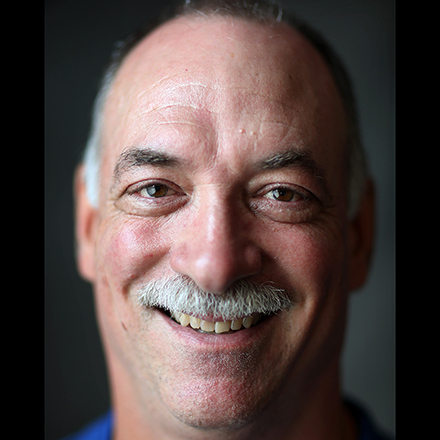 Bredesen's quandary gives points to Blackburn
Republican U.S. Senate candidate Congressman Marsha Blackburn must have been sitting back laughing as she pounded former Gov. Phil Bredesen for postponing his stance on the Kavanaugh nomination.
No matter how he came down, he couldn't really win.
Damned if he did, damned if he didn't.
"The political challenges brought about by the Kavanaugh confirmation hearings are a great example of the perils of being the centrist in a polarized political world," says Kent Syler, a political science professor at Middle Tennessee State University.
After weeks of waiting, Bredesen finally said he would have voted in favor of nominating Judge Brett Kavanaugh to the U.S. Supreme Court.
But in the most contentious Senate hearings since Anita Hill leveled sexual harassment allegations against Judge Clarence Thomas in 1991, his strategy hardly had a chance, while Blackburn appears to be picking up steam from her pro-Kavanaugh stance.
Bredesen, the Democratic candidate for U.S. Senate, contended he would base his decision on mental ability, ethics and demeanor and said a senator's responsibility to "advise and consent" isn't a "license to indulge in partisanship."
He tempered his support for Kavanaugh, by calling Christine Blasey Ford a "heroine" for her efforts in bringing the treatment of women and sexual assault into a national debate.
"I was disgusted by the treatment she received at the hands of the Senate and am determined to help bring about a fairer and far more respectful treatment of these issues," Bredesen said the day before the full Senate voted to confirm the embattled Kavanaugh. The judge was accused by Ford of sexually assaulting her in a drunken bout some 30 years ago when they were in high school.
By backing confirmation, Syler says, Bredesen alienated some Democrats, but if he'd gone the other direction, he would have made his prospects worse with moderate Republican and independents, two groups he needs to defeat Blackburn in the Nov. 6 election.
University of Memphis political science professor Michael Sances calls Bredesen's move "consistent" with his stance during the first debate with Blackburn when he said he would not vote for Sen. Chuck Schumer to be the Senate majority leader. Blackburn hammered him that night, consistently saying his campaign was bought and paid for by Schumer, a liberal from New York City, and brings up the connection at every opportunity. Even when Bredesen said he would have voted for Kavanaugh, she said he waited for the word from Schumer.
Sances, though, believes Bredesen's decisions are proving to be consistent.
"This is again (Bredesen) trying to put himself as not in the mainstream of the Democratic Party but as a moderate who just sort of happens to be a Democrat and he wants to express that he has positions that are in line with most of Tennesseans," Sances says.
Since he's not a sitting senator, Bredesen knows he won't have to vote one way or the other. But he still needs to show he's not in "lock-step" with Democrats, Sances points out, and the Democratic candidate realizes what he needs to do to win in a heavily red state.
"So, he's got this trade-off. Does he want to decrease the enthusiasm among his base versus making himself palatable to moderate Republicans in the state?" Sances says.
Either way, it was a tough call.
Predictably, Blackburn announced her intention to support Kavanaugh almost immediately after Trump's nomination and badgered Bredesen for the better part of a month for refusing to say how he would vote on the Kavanaugh confirmation.
In the wake of the judge's appointment, she says, "After weeks of delay tactics and eleventh hour smear campaigns by the Democrats, I am thrilled to see he will serve the American people on the Supreme Court. I am disgusted by Democrats who are already discussing impeaching Judge Kavanaugh before he has even been sworn in," she said before he took the oath of office.
She reminds voters, if Bredesen is elected and Democrats take the Senate majority, they will block President Trump's nominees to the Supreme Court and federal bench (sort of like Mitch McConnell's troops blocked President Barack Obama's appointments?).
Says Blackburn, "Phil Bredesen and the Democrats will get it wrong every time, but I will always vote to confirm good constitutionalist judges and justices who do not legislate from the bench."
It's good to know Bredesen and Blackburn share something in common: They're equally disgusted.
The fallout
Initially, Bredesen said he wanted to wait until the confirmation hearings ended, but then he put off the decision another week while the FBI investigated the Ford allegations and failed to corroborate them. During the first debate, he drove home the point he wanted to wait until more information was available instead of voting based on politcial affiliation. All the while, the tension mounted and the atmosphere in Washington turned more chaotic as women's groups rallied and then protested the Senate's vote.
The result is a country split in half and an atmosphere that gives moderates an excuse to shift toward Blackburn.
The former governor's decision turned off some liberals, too. But they won't help their cause by sitting this one out, Syler says.
"I think Marsha Blackburn is the great uniter of Democrats," Syler says, and when it comes to choosing Bredesen or Blackburn they'll go with the Democrat.
One group trying united Tennessee Democrats in a country some say hasn't been this divided since the Civil War is the Shelby County Democratic Party.
The group released a statement saying Bredesen's decision had caused "quite a stir" in Shelby County Democratic circles.
"The Democratic Party has always been a 'big tent' party, and that is certainly true in Tennessee. Because of that, there are a wide variety of opinions on pretty much every issue, and all of us won't always agree, even on the important ones," the statement says.
The party agrees with Bredesen on the "importance of removing the barriers women face when reporting and dealing with sexual harassment and assault" as well as the poor treatment of Ford, which it calls "symbolic" of society's treatment of victims.
Despite that and unanswered questions surrounding the FBI's investigation of Kavanaugh, the Shelby group says "we are all in agreement that (Bredesen's) election to the U.S. Senate is our highest priority, because the alternative is unthinkable. Whatever differences some of us may have are dwarfed by the vast gulf between him and his opponent."
Polls turn toward Blackburn
For the last month or more, Bredesen was buoyed by polls showing him slightly ahead, though within the margin of error. In recent days, Blackburn appears to be getting a bounce from her efforts to connect Bredesen with the national Democratic Party, which is seen by many Tennesseans as too liberal.
A YouGov poll by CBS News conducted Oct. 2-5 gives Blackburn a 50-42 lead over Bredesen. It was taken before Bredesen said how he would have voted.
But it also finds the Kavanaugh confirmation uproar is motivating more people to vote, some 55 percent of those who responded. And 61 percent also approved of Trump's performance while only 39 percent disapproved.
"I think the Kavanaugh hearings helped further polarize the country, which aids the Blackburn strategy of nationalizing the race along party lines," Syler says. "The question is will it hold up or will something else happen that sends things in another direction?"
Blackburn might have gotten more backing, too, because of her efforts to paint Bredesen as soft on sexual harassment, saying complaints escalated while he was governor and pointing out his office shredded complaints, as well as noting one of his top aides was fired for sexual harassment. The former governor contends the number of complaints went up on his watch because he encouraged people to make them. He said the shredding was designed to keep the victims' names out of the newspaper.
Don't expect the bombing to stop.
So far, outside groups have poured nearly $20 million into the campaign, which could be crucial to party control in the Senate, with Republicans holding a 51-49 edge.
Syler predicts this will be the most expensive Senate race in Tennessee history, and with early voting starting Oct. 17, there's plenty of time to raise the ante. But even if the majority of people start to tune out those irritating – if not laughable – political ads, a handful will put them into their memory back, stew on them a while and make a vote based on the bashing. It probably won't take a big percentage, either, to tilt the election.
Swift rescue attempt
The label Phil "Shredesen," another negative ad nickname, is lost on songstress Taylor Swift, who endorsed Bredesen on Instagram this week. The country star wrote a post saying she is terrified and appalled by Blackburn's voting record, including votes against reauthorization of the Violence Against Women Act and against equal pay for women as well as opposition to gay marriage.
"These are not MY Tennessee values," Swift says.
But while Bredesen is happy to have any voting bloc, including 20-something women who follow the lanky country music queen, she doesn't fall into the type of folk he's trying to attract by rejecting Chuck Schumer and backing Brett Kavanaugh's confirmation. Support for gay marriage doesn't really resonate there.
At this point, though, Bredesen is probably putting one of Taylor Swift's latest albums on the turntable. He's old enough to remember using one and willing to play young people's tunes if it'll help him gain a few points, a note that's probably leaving Blackburn holding her side.
---