Students speak candidly to incoming Teach For America corps members
On subjects ranging from test review processes to having a positive attitude in the classroom, 11 Shelby County Schools students spoke candidly during a panel discussion held Wednesday, June 5, on what they want and need from teachers, specifically those in the Teach For America program.
The Student Voices panel is held at a different school in Memphis each year, and Bruce Elementary School, located at 581 S. Bellevue Blvd., hosted this year's event, which brought together 115 new teachers in the Teach For America program.
Teach For America is a nonprofit organization that recruits and selects college graduates from top universities around the U.S. to serve as teachers. Known as "corps members," the teachers commit to two years in a public or charter school in one of 52 low-income communities the organization serves.
Students on the panel, ranging from sixth to 12th grade, shared the accomplishments they were most proud of, which included being salutatorian, student council president and even a command sergeant in the ROTC. They also explained how their teachers helped them achieve those milestones.
Shermyria Green is her school's Student Government Association president and cheer team captain. She managed to do so all while maintaining a 4.0 GPA.
"The whole school helped me," Green said. "It took a village. All of my administrators and teachers helped me achieve my eighth-grade year by pushing me to do more."
One student, Rachell Cruz, who has been in the U.S. for only several months and is an English as a second language (ESL) student, said her teachers gave her a lot of encouragement to pass classes and helped her achieve greater focus to ensure she understood the material.
Destiny Dangerfield, a recent high school graduate, said her proudest moment was graduating as salutatorian of her class, trailing the valedictorian by a margin of only 0.01 of a point.
---
Michelle Corbet: Teach For America recruits begin summer training to change lives
---
"If one succeeds, we all succeed," Dangerfield said. "The valedictorian was my best friend, and we pushed each other all year."
Teach For America corps members then asked questions of the students to better understand their needs in the classroom before starting their summer teaching assignments.
The students gave advice for first-year teachers, and most of the answers had to do with being strict in the classroom, establishing order and having patience.
"Teachers should have patience and know exactly what you're teaching," Treveon Hayes said. "Don't let students run you; you run them. Let us know your expectations on day one."
Green suggested teachers keep an open mind, realizing each student has a unique background and that they do not always know what students are dealing with in their personal lives.
One up-and-coming teacher asked what makes Memphis students different from students in other cities. Dangerfield said teachers should understand the situations and backgrounds many Memphis students experience and be able to support them in whatever way possible.
"It takes knowing your students and being invested," Dangerfield said. "In low-income neighborhoods, the parents may not be involved. We don't want to continue the school-to-prison cycle."
The students also were asked what advice or motivation they received from teachers to make them feel as though they can accomplish anything. Many mentioned teachers who had acknowledged mistakes will happen and the importance of working to move past them. Others said they had been told to never give up and to keep "grinding" every day.
"One teacher told me not to tell myself that the sky is the limit when there are footprints on the moon," LaNorida Fletcher said. "It made me realize that I can achieve more than what I'm doing right now."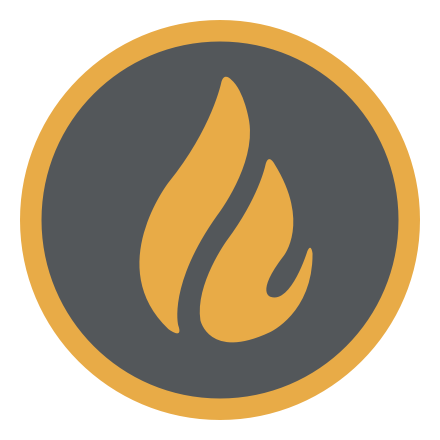 Christin Yates
Christin Yates is a native Memphian who has worked in PR and copywriting for a decade. She earned her B.S. in public relations and M.S. in mass communications from Murray State University.
---