Commission faces $78M in additional budget amendment requests
The Shelby County Commission has about $78 million in budget amendments to consider over the next few weeks as it begins prioritizing and searching for revenue sources to fund some of them.
Commissioners and Shelby County Mayor Lee Harris have expressed opposition to raising the property tax rate from the current $4.05 per $100 of assessed value this budget season.
Any additional funding for the budget amendments will likely come from cuts or unspent funds from the fiscal 2019 budget.
As the 13 commissioners are likely to prioritize the budget amendments differently, commission chairman Van Turner said the challenge will be figuring out which amendments can wait for future years or be funded over several years.
"There are going to be 13 prioritizations, you've still got a lot of work to do," Turner said. "I think all of that is good in getting people to think, which narrows the focus. Hopefully, that will be a positive exercise for us to go through."
The commission has several weeks to sort out its priorities in time to adopt a budget for the next fiscal year, which starts July 1.
The funding requests have not been added to the proposed $1.3 billion operating budget, and commissioners have not spent much time talking about budget cuts, waiting for the potential amendments to be introduced.
---
Omer Yusuf: County Commission aims to engage citizens on budget
---
The proposed capital budget amendments make up roughly $44 million of the $78 million in potential requests. About $33 million is proposed for SCS and $7.7 million for the other six suburban school districts.
Another $2.6 million is requested for new voting machines for the Shelby County Election Commission and $400,000 would go to the Shelby Farms Park Conservancy.
---
Omer Yusuf: County commissioners weigh election commission's request for new voting machines
---
Operating budget amendments total about $23 million. Notable amendments are $7.5 million for Shelby County Schools, $2.6 million in county employee salary increases, $2.5 million for prekindergarten funding and $1.7 million for the six suburban school districts.
Commissioners are hopeful the $7.5 million in additional operating funds for schools could be canceled out should a resolution by SCS to decrease its operating budget for FY 2019-20 by $8 million be approved on Monday, June 10.
Turner said he wants to fund as much of SCS's request as possible, although any additional education funding the county provides will have to be maintained in future years, because of the state maintenance-of-effort law.
In the proposed budget, SCS would get $327 million through the education fund and $29 million in capital funds. The County Commission can only allocate funds to SCS, it cannot tell the district where those funds can be spent, according to the county charter. 
---
Omer Yusuf: Shelby County Schools seeks $71.5 million in county funding
---
"We are doing our due diligence to ensure the allocation is warranted and makes the impact we would like for it to make," Turner said.
The $2.5 million budget amendment for the Memphis Area Transit Authority and $3.3 million for the Memphis River Parks Partnership are in a separate capital funds "pay as you go" category, which totals nearly $9 million in asks. The pay as you go funds come from money unused and left over from other capital projects.
The only amendment that would not require capital or operating funds is a $1.7 million ask to reopen a Bartlett fire station using county fire fees, proposed by Commissioner Mick Wright.
Wright said he plans on prioritizing the push for a new fire station for his district, and also the $2.5 million in pre-K funds.
Wright said he learned a pre-K classroom in Bartlett would be one of 15 classrooms closed in the county if the funding shortfall is not made up this budget season.
"That has become my priority even though I didn't come in with that as something I campaigned on by any means," Wright said.
Commissioner Edmund Ford Jr., vice chairman of the budget committee, said he and budget committee chairman Eddie Jones have identified $10 million in unspent operating revenue that could be used this budget season. Those funds are from unfilled county vacancies and contracts not yet fulfilled, Ford said.  
Ford also plans to propose cutting two budget amendments for nonprofits, though he declined to name which ones.
Wright and Ford are two of eight new commissioners going through the county budget process for the first time. 
"It seems we're trying to balance the needs with such few resources," Wright said.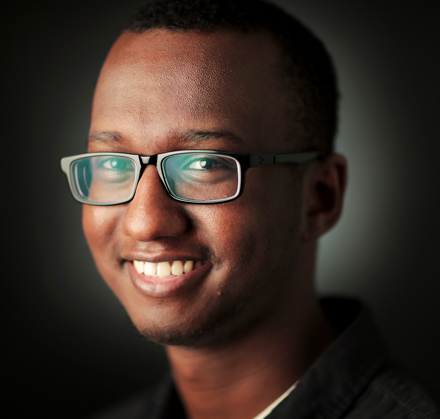 Omer Yusuf
Omer Yusuf is the county government reporter for The Daily Memphian. Omer was previously a reporter at The Jackson Sun and is a University of Memphis graduate.
---