People's Convention highlights different approaches to achieving goals
Shelby County Mayor Lee Harris wasn't at the People's Convention over the weekend seeking an endorsement, but he had a message for those attending the gathering.
"In order for there to be real change in our community, it takes more than just voting. It also takes things like donating," Harris said, urging those in attendance to expand their involvement into areas such as working to increase the number of campaign donors.
Harris estimated there is a core group of about 2,000 people who donate regularly to campaigns in Memphis.
---
Bill Dries: People's Convention endorses Tami Sawyer for mayor
---
"There are very few people who go that far in their participation in our system," he said. "There are even fewer people that go to that final step, which is finding candidates that you support and volunteering."
Harris' remarks highlighted the difference in strategies that exists among those involved in the convention, which topped its list of endorsements with Tami Sawyer in the race for Memphis mayor. 
Many of those there come from what has been a five-year arc of protest and activism that has included seeking office and restructuring the local Democratic Party.
"I don't necessarily believe that voting is our path to power," said Shahidah Jones of the Black Lives Matter Memphis chapter. "But I believe in power."
Al Lewis of the Memphis Coalition of Concerned Citizens was even more direct.
"Change only occurs when you agitate. And when you agitate, you piss people off," he told the convention. "Good, they're pissed off. … I'm so mad I could throw a brick at a hearse."
---
Bill Dries: People's Convention gets RSVP from 18 candidates for Saturday gathering
---
Sawyer is a prime example of the changing face of what political involvement can mean. She is a Shelby County commissioner, elected in 2018.
But she is also the founder of "TakeEmDown 901" – the organization that pushed for the city to remove Confederate monuments from city parks without pursuing the legal remedies for removal that Mayor Jim Strickland sought. 
The convention Saturday also offered a look at how perceptions about the original African-American People's Convention have changed over 28 years.
Shep Wilbun, a former Memphis City Council member, county commissioner and Juvenile Court clerk, competed at the 1991 convention for the endorsement in the mayor's race. The endorsement went to Willie Herenton, and Wilbun then followed through on the convention's pledge that those who lost would withdraw from the ballot.
This year's convention scrapped such a pledge. Unlike the 1991 gathering, this event was open to everyone and not just African-Americans.
"You are not here today under a movement circumstance like we were. We were determined, come hell or high water, we were going to elect a black mayor in 1991," Wilbun said. "And the truth of the matter was – please don't take this the wrong way – no matter who the consensus candidate was, they would have become the first black mayor. It just so happened that Dr. Herenton was that candidate."
Herenton is running for mayor again, nine years after he resigned from the mayor's office he held for 17 years.
Herenton joined Strickland in saying he would not attend the new version of the convention. Herenton has said several times over the years that the convention was a one-of-a-kind gathering that was unique to the times.
Wilbun didn't say Herenton's name, but he did comment on the idea that the original convention was something unique to the political situation in 1991. The convention was meant to last longer than one election, according to Wilbun.
"Some people who benefited from the People's Convention saw fit to eliminate its accountability," he said. "My challenge to you is y'all got to stick together."
He also rejected the idea that the convention in its current incarnation represents one side of a generational divide in local politics.
"When people try to say it is a generational thing, it is not," he said. "It's always young people who want to change things. Let there be no mistake, the people who are favored and the people who are the incumbents are not people who want change."
Mauricio Calvo didn't make the roster of candidates considered for endorsement at the convention. 
The executive director of Latino Memphis, Calvo is weighing which city council Super District 9 position he will run for on the Oct. 3 ballot. He wasn't considered for endorsement because he hasn't decided which position he will seek.
But after the convention of several hundred in South Memphis finished making its endorsements Saturday, Calvo got a chance to speak. He was one of several contenders in the crowd looking for support – one handshake at a time.
Since late last year, Calvo has been watching the city council work. He sought appointment last November to one of the three vacant city council seats and sat through more than 100 roll-call votes at the outset of the process. Last month, he sat through the council's sifting of seven sets of impasse proceedings.
"They know that some of these goals are going to be difficult," he said of elected leaders and the convention platform.
The platform's goals include city government funding of Shelby County Schools, marijuana decriminalization, living wage requirements for contractors doing business with the city and criminal justice reform.
"And I want to subscribe to the principles," Calvo said. "But I also want to agree with Lee that how we get to these goals may differ. … We can no longer be a city of either/or; we need to be a city as a whole."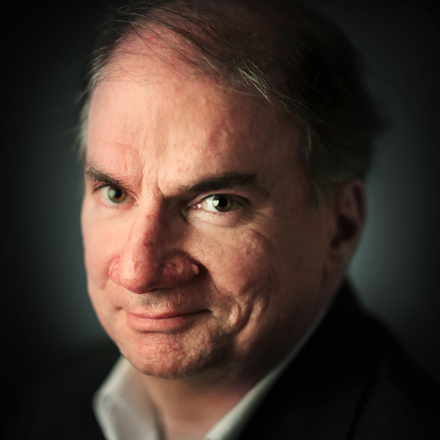 Bill Dries
Bill Dries covers city government and politics. He is a native Memphian and has been a reporter for more than 40 years.
---