Federal oversight over Shelby County juvenile court hangs in balance
The Shelby County Commission and Mayor Lee Harris have taken steps to show the U.S. Department of Justice there has been a change in the approach on Shelby County Juvenile Court issues. 
In September, Harris appointed Herman Morris to replace former Tennessee Attorney General Paul Summers as settlement coordinator over the Memorandum of Agreement, a sign Harris wants to continue DOJ oversight over juvenile court. Summers had advocated to end DOJ oversight.
Last week in a committee meeting, most of the 13 commissioners recommended approving a resolution to rescind former Mayor Mark Luttrell's second letter requesting that the DOJ end oversight of juvenile court. The resolution was recommended with an 8-4 vote, and the full commission will likely approve the resolution Monday.
Both decisions came before the DOJ made its biannual visit to Memphis-Shelby County Juvenile Court this week to evaluate juvenile court's performance in relation to the Memorandum of Agreement between juvenile court, Shelby County government and DOJ.
During its stay, the DOJ conducted interviews, gathered information and reviewed juvenile court's progress, and will draft a report on its findings.
Commission chairman Van Turner, who co-sponsored the resolution along with commissioner Tami Sawyer, said DOJ's visit provides an opportunity to show the court's progress under federal oversight.
Turner said approving the resolution would allow the new mayor, commission and stakeholders in county government to reach a consensus before making any decisions on DOJ oversight.
"I'm not averse to taking some of the things off the list," Turner said in a phone interview. "However, I think that should be a group decision with a new mayor, new commission and new stakeholders."
Pamela Skelton, juvenile court chief administrative officer, told commissioners Wednesday that of the 120 different issues in the original memorandum agreement, 95 have been resolved.
"We've been moving forward, working hard, implementing new programs," Skelton told commissioners. "We will continue to do so. We always have more and better work to do. We're a bunch of imperfect people working with a lot of imperfect situations, and there is no doubt that we can always do better and we strive to do better."
As of Friday, there were 23 remaining issues (or subsections): one in juvenile detention, seven in due process and 15 in equality/racial disparity.  
Sawyer said the resolution is not an "attack on juvenile court," but there is more work that needs to be done before oversight should end.
Four of the five Republicans on the commission voted against recommending the resolution to rescind the letter from Luttrell, who is a Republican: Amber Mills, Brandon Morrison, Mick Wright and vice-chairman Mark Billingsley. Commissioner David Bradford was the sole Republican favoring the resolution.
Morrison said "it was not out of line" for Luttrell and Michael to send the letter requesting the end of DOJ oversight.
"We have spent 12 million dollars on it and have substantially benefited," she said. "However, now it is costly and cumbersome. The dollars could be better spent elsewhere."
Harris, like Turner, wants oversight to continue until the new stakeholders in county government have analyzed the situation. Harris said he is not concerned about Luttrell's letter, because he believes it holds little power.
"You only have the power to do what you have the power to do," he said. "I can write a letter saying, 'The Empire State Building is to be sold in a couple weeks,' Again, I don't have power over the Empire State Building, so I'm not sure the letter has a whole lot of punch, given Mayor Luttrell is in retirement." 
While Harris may not be concerned about the letter, Luttrell's request could be approved or denied by the DOJ at any moment – despite the recent steps taken by the commission and Harris to retain DOJ oversight on some level. Or following its visit, the DOJ could decide to end oversight.
Turner said it would be harder for juvenile court to progress without DOJ oversight.
"It's helpful to have another set of eyes on the situation," he said. "They (the federal government) have the ability to effectuate change in a way we don't have on the County Commission."
Shelby County Sheriff Floyd Bonner said he met with DOJ officials this week. The sheriff's office had 41 issues regarding the juvenile detention center that needed to be addressed, according to the memorandum signed in 2012.
"There were 41 elements that we were required to meet and we've terminated 30. We've got another 10 that are in substantial compliance that are eligible to be terminated," Bonner said. "I think the one that we have left is one component of a suicide plan at juvenile court. We are in partial compliance with that, and so technically, we are hoping we can be done with 40 out of the 41 components."
He said the report from DOJ monitors about their recent site visit to Juvenile Court could be completed in the next two to three weeks, and then they will make recommendations to the DOJ.
Bonner said oversight provides an extra layer of transparency at the facility.
"I think moving forward we have a great road map to the future," Bonner said. "I think we have something now, especially since detention was not our expertise when we came aboard in 2015, so now we have a road map and standards that we will be able to go by. We want to exceed standards and DOJ has given us a great road map on how to do what we're doing down here."
This week, he and Juvenile Court Judge Dan Michael took commissioners Reginald Milton and Michael Whaley on a tour of the facility.
Bonner said the monitoring will end eventually, but he wants to make sure they have everything in place to make the facility better.
"Eventually DOJ will leave," Bonner said. "Mayor Harris is taking in a lot of what is going on down there and he has named Herman Morris as the new settlement coordinator. I think all of this is about being transparent. We want the public to know that we are doing it the right way and I think with DOJ being involved with juvenile court, it is only going to make the court better."
Reporter Yolanda Jones contributed to this story.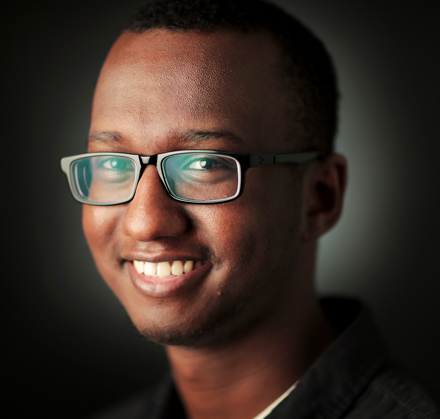 Omer Yusuf
Omer Yusuf is the county government reporter for The Daily Memphian. Omer was previously a reporter at The Jackson Sun and is a University of Memphis graduate.
---