City of Memphis
County averaging more than 200 COVID-19 cases a day the past 2 weeks
Shelby County is averaging 212 new COVID-19 cases a day with a 10.9% positivity rate the past two weeks, including record-setting daily increases and more community transmission, according to Shelby County Health Department data.
During that span, the county recorded its four highest single-day increases in new cases and exceeded a 10% daily positivity rate in 10 of those 14 days. COVID-19 hospitalizations also continue to rise in Shelby County.
---
---
Shelby County Health Department health officer Dr. Bruce Randolph attributed the increased coronavirus transmission to close contact. He encouraged staying six feet apart from one another and wearing a mask or facial covering to slow the virus' spread.
"Whether that's gathering at clubs, bars or out with backyard gatherings," Randolph said on Tuesday. "We've had several cases where families have gotten together for whatever special occasion and several family members have gotten infected as a result. The bottom line is, it's the gathering which leads to the close contact, which leads to the infection."
The average number of test results reported each day, from June 17 to July 1, increased by 1,950 from the preceding two-week period. However, new cases continue to outgrow the number of tests administered, leading to a higher positivity rate.
The 10.9% rate of positive cases over the past two weeks also surpasses the desired benchmark of 10% by public health experts, another indicator of more community transmission.
From June 3 to June 17, Shelby County averaged 131 new cases a day with 1,558 test results and an 8.4% positivity rate. While lower than current averages, that two-week period provided initial signs of what was to come.
One was that Shelby County reported, at the time, its four highest day-over-day increases in new cases. Those daily increases played a role in Memphis and Shelby County delaying a June 15 move to Phase 3 of the Back to Business plan.
As of Wednesday, Shelby County reported 10,208 coronavirus cases, 192 deaths and 6,745 recoveries, according to health department data.
The past two days, Shelby County reported 594 and 304 new cases. But the 594 cases reported on Tuesday was over a two-day period due to a data upload issue with the National Electronic Disease Surveillance System that affected all metropolitan health departments in Tennessee.
Still, that amounts to almost 300 new cases per day over three days. 
No county in Tennessee has reported more coronavirus cases. The number of active cases in Shelby County is 3,271.
---
---
A total of 128,832 coronavirus tests have been administered in Shelby County with a 7.9% positivity rate. On June 1, the positivity rate locally was 6.8%.
Of the 192 deaths, 34% are attributed to outbreaks and clusters at nursing home facilities.
An increase in COVID-19 patients coincides with overall increase in hospitalizations. Acute care staffed bed usage is at 86% and intensive care unit (ICU) bed usage is at 82%. With the uptick in hospitalizations, utilization is now in the "yellow" from "green" since occupancy is over 80%.
The number of COVID-19 patients in local hospitals is 237, as of Monday, according to the state's Health Resource Tracking System. Memphis Mayor Jim Strickland shared the hospital data in his daily COVID-19 update on Tuesday.
Of the 237 patients, 139 are in acute care beds, while the remaining 98 are in ICUs. Another 145 patients are under investigation for potentially having the virus.
"I'm pointing all these data points out to stress that the virus is real, and it is spreading," Strickland wrote. "We're seeing it in our new case numbers, and even worse, we're seeing it in our hospitals. We can control the spread, but that choice is up to you. Please cover you face in public, wash your hands often, and stay home if you're sick."
Shelby County hospitals have additional beds for a potential "surge" if required and an alternate care facility at 495 Union Ave. that can house an additional 400 COVID-19 patients.
Memphis-Shelby County remains in Phase 2 of its Back to Business plan. With new cases and hospitalizations rising, no move to Phase 3 is likely in the immediate future.
While there has been discussion about potentially moving back to Phase 1 if little changes, Shelby County Mayor Lee Harris said county officials are looking at additional restrictions without switching phases.
Those include possible restrictions at social gathering places like bars and other locations such as nursing homes and prisons. Harris did not rule out a move back to Phase 1 either.
"We're looking at a variety of ways to tighten the faucet if we need to," Harris said.
 Editor's Note: The Daily Memphian is making our coronavirus coverage accessible to all readers — no subscription needed. Our journalists continue to work around the clock to provide you with the extensive coverage you need; if you can subscribe, please do.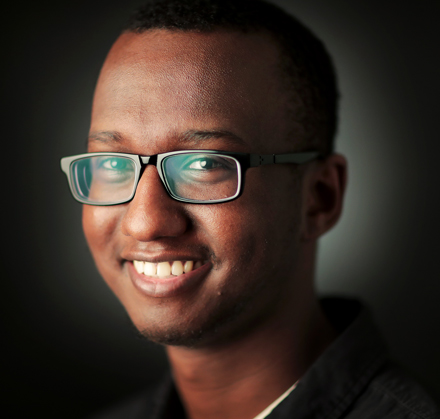 Omer Yusuf
Omer Yusuf covers Bartlett and North Memphis neighborhoods for The Daily Memphian. He also analyzes COVID-19 data each week. Omer is a former Jackson Sun reporter and University of Memphis graduate.
---