Memphis City Council members approved $1 million in funding Tuesday, March 2, for the city's takeover of countywide vaccination efforts.
And the council split on how critical to be of Shelby County government for its handling of the effort.
---
---
The money comes from the council's emergency fund and follows the state's decision last week to take control of COVID-19 vaccine distribution away from the county and put the city in charge.
Tennessee Gov. Bill Lee referred to it as a "severe intervention" after the state outlined weeks of irregularities and problems.
Memphis Mayor Jim Strickland said the city is paying for the ramp-up on short notice with city and federal CARES Act funds that are to be reimbursed by the state or federal government. He estimated each of the six public vaccination sites costs $100,000 a month to operate.
City chief operating officer Doug McGowen said his goal is to first work through a back supply of vaccine doses and begin dispensing doses of various vaccines as they arrive starting the week of March 15.
The council funding vote was 12-0, with council member Rhonda Logan absent at the time of the vote.
---
---
As McGowen laid out what taking over the vaccination process entails, council members debated what that takeover means in the balance between city and county governments.
Council member Chase Carlisle didn't want county government to have any role in the vaccine distribution, at least until state and federal investigations of the county's problems with distribution are completed.
When he put that wording in a resolution calling for expedited state and federal investigations, it touched off a debate among council members.
---
---
"It implies they are not going to do the job they are required to do," said council member Martavius Jones of the wording that specifically blamed the Shelby County Commission and Shelby County Mayor Lee Harris along with health officials.
Wording included a reference to Harris supporting the "failed leadership" of Health Department director Alisa Haushalter, who announced her resignation last week as the controversy raged. There was also a line in the resolution saying the "health and safety of our community requires immediate action."
"The reason for that is not to step on toes, but so that we know exactly what happened," Carlisle said of the resolution's wording. "And that we don't make the same mistakes. I don't care about supporting the commission."
---
---
"It's a little heavy-handed due to the fact that we don't have all of the facts," council member Cheyenne Johnson said.
Council member Worth Morgan thought Carlisle's original wording "wasn't heavy-handed enough."
"In our critical hour, Shelby County government failed to deliver on a critical responsibility of theirs. And I lay a majority of the blame at the feet of Mayor Harris and his administration," Morgan said.
---
---
Council member Jeff Warren said the original wording was "trying to put our colleagues in a bad light."
"This has been a very difficult process to roll out. I think we have seen there have been mistakes made," Warren said. "Right now we are seeing how hard it is as our city government takes this over."
The debate and discussion during the committee session earlier Tuesday gave way to an amendment by council member JB Smiley Jr. later that took out all of the critical wording to make it "not as heavy-handed as it was," Smiley said.
---
---
Carlisle accepted the amendment.
"Last week I was appalled and angered and maybe some of that came out in this strong language," he said before the 9-0-4 vote approving the resolution.
Johnson, Logan, Warren and council member Patrice Robinson abstained in the vote.
Shelby County Commissioner Tami Sawyer responded on Twitter.
"If I wrote a resolution every time Chase Carlisle didn't do something, I'd be writing all day," she wrote. "Let's not play this game. We know you're all trying to run for county & city mayor off the public health crisis, but no."
Sawyer targeted several council members in a later Tweet for their votes on various pandemic resolutions the council has approved over the last year.
Worth Morgan & Chase Carlisle & Frank Colvett spent most of 2020 voting against COVID19 resolutions. They didn't even believe people should protect each other by wearing masks. It's funny how now they're concerned about the pandemic for political talking points. https://t.co/LBKJNQ0BT6

— Tami Sawyer (@tamisawyer) March 2, 2021
Carlisle didn't mention Sawyer by name but referred to "keyboard warriors out there we have to endure."
"I've been as supportive as I can be," he said of his past votes, including one against a city mask ordinance that Carlisle said later he regretted. "That is my only regretful vote and I'm happy to be accountable for that."
For all of the use of the term takeover, Mayor Strickland continued to talk Tuesday about what the city controls and what it doesn't, and how the city needs the cooperation of county officials.
"We did not get authority to make public health decisions such as what phase we are in or any limitation on businesses because of COVID," Strickland said. "This is also not about vaccines for any other diseases."
---
---
McGowen said there was a lack of documentation in the county handoff of whether 3,600 vaccine doses received were first or second doses.
It was something the city team had to sort out.
Also, some citizens who got first doses under county Health Department supervision were given dates to show up for second dose appointments when they left. But, according to McGowen, they were told that and no written record of the appointments could be found.
The city team took the word of those who said they had appointments for the second doses but didn't have documentation.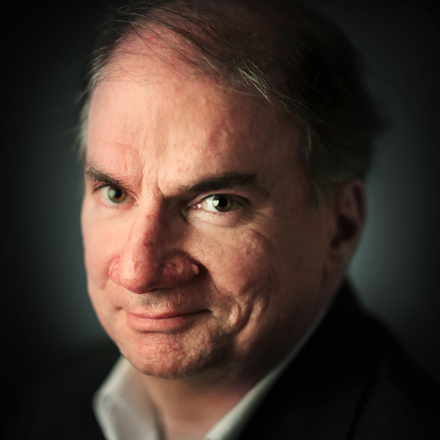 Bill Dries
Bill Dries covers city government and politics. He is a native Memphian and has been a reporter for more than 40 years.
---