Memphis Botanic Garden hosts Mother's Day picnic
Mac Gordon spent Mother's Day enjoying a salad with her mom, Michele Gordon, Sunday at Memphis Botanic Garden. It was the first Mother's Day the only child has spent with her mom in three years.
Mac, 20, is from the Portland, Ore., area and is a rising senior at the University of Memphis. Usually, this time of year she is finishing exams and packing to head home after the holiday, but this year she's spending her summer break in the Bluff City. Her mom flew in to see her, reuniting the two.
Michele looked around at the Botanic Garden's flowers, amazed by the sights. She had planned for a month to spend the special day with her daughter. Mac had visited Memphis Botanic Garden once before and wanted her mom to experience it.
"It's beautiful here," Michele said. "It's nice to spend some time together … we're buddies."
Mac said in recent years, her relationship with her mother has changed. "We've become friends," she said as the two enjoyed the picnic.
Memphis Botanic Garden has hosted its Mother's Day event for more than 20 years, but the nature changed this year. Usually, the meal is catered restaurant-style in the Japanese garden, but Gina Harris, the garden's director of education and events, said staff realized as they evaluated the event that the price limited their audience.
So for the first time, guests for this year's Mothers Day Picnic at the Garden could pre-order food from the garden's restaurant or bring their own. There were tables in the Japanese garden and throughout the park.
"A picnic opens the event to a wider audience," Harris said. "It's more relaxed, and everybody can come at their own pace."
Some families come to the event every year because. They enjoy the garden because there's room for children to run around as the adults dine.
Christine Belling comes with her friends and their kids each year. They had a skillet with them to prepare eggs and bacon as their kids played, running around the garden. Her children, Elizabeth, 8, and Nick, 3, were enjoying the weather and the large open space.
Nick said he likes it when his mom prepares eggs.
She comes to all my school events," Elizabeth said, noting it is one of her favorite things her mom does. "It makes me happy."
Katy Sanford and her two kids Price, 8, and Landry, 10, sat with Belling. Price enjoys riding bikes with his mom while Landry likes it when they go to the beach together.
"I like her so much," Landry said.
Suzanne Osborne attended with her daughter-in-law, Mary Schmidt, and her 2-year-old granddaughter, Wren. The two attended for the first time when Schmidt was expecting Wren.
Osborne said she lost her mother 20 years ago, but when Wren— wearing a blue dress and white floppy hat — ran up wishing her a happy Mother's Day, it brought joy to her heart.
Wren potted a flower for her mom, a craft provided by the garden. A smile covered her face as she presented the gift to her mother.
Schmidt enjoys celebrating with her mother-in-law each year. Her husband has worked the past three years and her own mother is not local, but Osborne said she has always made it "special."
Schmidt unloaded her wagon of wine glasses, glass plates, pasta salad, chicken salad, crackers, hummus, croissants, fruits and fig jam.
Wren pulled out her heart-shaped card she had made for Osborne before eating strawberries and a croissant.
"We both like flowers, and this is the perfect time in the spring," Osborne said.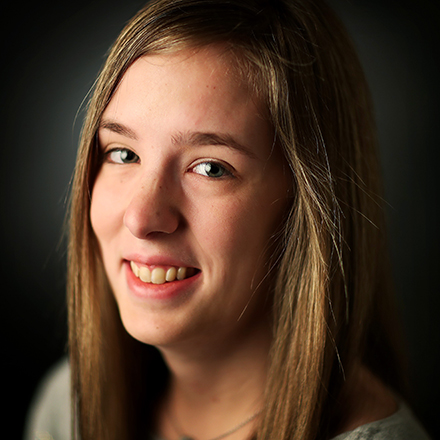 Abigail Warren
Abigail Warren is a lifelong resident of Shelby County and a May 2018 graduate of the University of Memphis. She has worked for several local publications and has covered Germantown since May 2018.
---