Democrats claim SCS stonewalling request for McCormick's attendance records
Tennessee Democratic Caucus Chairman Mike Stewart accused Shelby County Schools Wednesday of stonewalling on an open-records request to prevent it from learning how many meetings Republican school board member Scott McCormick failed to attend.
The accusation was raised during a Wednesday morning press conference outside SCS headquarters at 160 S. Hollywood St.
The Democratic Caucus believes McCormick has missed key meetings and votes during his five-year tenure on the school board. Stewart said frequent school board meeting attendees – whose names he did not disclose when asked – called McCormick, "a frequent absentee."
Stewart mentioned two specific examples, including McCormick missing a work session meeting on Pre-K funding Aug. 18, 2015. Two other school board members, Chris Caldwell and William Orgel, also were marked absent in that meeting, according to the approved minutes. 
"That's just a brief example of the information that is available. What we want to know is all the meetings that aren't on the website," Stewart said. "What he is doing when people aren't watching and the meetings aren't disclosed."
The law firm of Branstetter, Stranch and Jennings PLLC sent an open-records request Sept. 13 to Shelby County Schools requesting video of meetings for the last five years — which covers McCormick's entire tenure on the school board.
After the press conference, Stewart went inside the SCS building to ask for the records. As of Wednesday afternoon, SCS told him they were working on his request but that he would not receive the requested information on Wednesday. 
Stewart said if SCS does not give them the records within five business days, they are prepared to sue for the records.
SCS released the following statement Wednesday afternoon on the open-records request. 
"Shelby County Schools abides by all laws and policies with regard to open records procedures," the statement read. "As communicated to the requester on multiple occasions via email and phone since this open records request was received on Sept. 13, this is a highly complex request due to the volume of files requested over a five-year period and the requirements for an approved device that can store digital recordings of over 150 Board Committee meetings." 
The Shelby County Schools board has two meetings of the full board each month – a work session and business meeting. The work session is to discuss and review items to be voted on a week later at the business meeting.
Through the Sept. 11 work session, there have been 20 work sessions and business meetings of the full board, including special meetings, in 2018. The board has approved the minutes of 15 of those meetings. The minutes of those meetings show McCormick was present at all of them.
The minutes of the monthly and special board meetings not only include a roll call of who was present but how they voted on individual items. Minutes of such meetings of elected bodies are sometimes used as basic evidence in court cases disputing official actions, to show that the body did approve the measure in question.
McCormick, a former Memphis City Council member, is facing off against Democratic state Rep. Dwayne Thompson in District 96 in the Nov. 6 election.
McCormick said he is proud of his service and feels he has represented his constituents well. He was elected for two years with 74.8 percent of the vote in 2014 and was unopposed for a four-year term in 2016.
"I'm disappointed this is brought up when we have greater issues in the district to discuss," McCormick said.
Reached for comment, Thompson said he had been told by three or four SCS board members that McCormick is "generally a no-show" at committee meetings, though he regularly attends full school board meetings.
"In any legislative body, most of the work is done in committees," Thompson said, noting he has 100 percent attendance at legislative meetings.
Thompson said he was aware of Stewart's press conference and knew the House Democratic Caucus had been trying to obtain open records, which should be public information and "released immediately."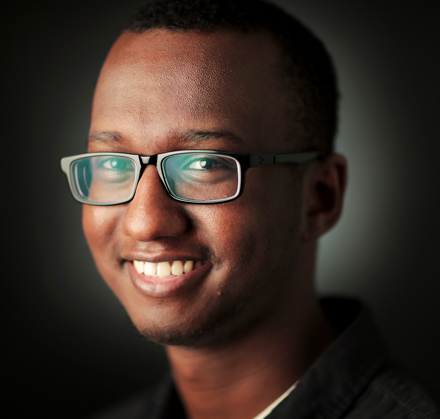 Omer Yusuf
Omer Yusuf is the county government reporter for The Daily Memphian. Omer was previously a reporter at The Jackson Sun and is a University of Memphis graduate.
---