Elections
Bartlett's sole contested alderman race a classic political showdown
Bartlett's sole contested alderman race next month is a classic political contest between a seasoned incumbent and first-time challenger.
Alderwoman Paula Sedgwick is seeking a third consecutive term to the suburb's Board of Mayor and Aldermen. Newcomer Kevin Quinn is running his first political campaign. Both longtime Bartlett residents believe their experiences make them best suited for Aldermen Position 6 post.
---
---
In the November 2016 election, Sedgwick and her fellow aldermen Jack Young and Bobby Simmons all ran unopposed. This time, Sedgwick is the only one facing a challenger with Young and Simmons both running uncontested campaigns – Simmons for Position 4; Young for Position 5.
"I don't know that I have to prove myself again," Sedgwick said on facing a challenger this time. "I've been here eight years, there's nothing I would do different. Because the things that I vote on are studied. I know when I get into a meeting, and I'm getting ready to vote I know my subject. I wouldn't do any of that different. I just know that I want to serve another term. It means that I have to get out there."
Quinn chose to run against Sedgwick because he wants to bridge the gap in communication between the elected body and its constituency. He also believes he'll bring a new perspective and ideas to the position.
---
---
"I'd like to see some town hall meetings (as safely allowed by the county Health Department) so citizens can ask questions/make comments without the formality of the regular meetings," Quinn said. "Some Facebook live events or video where we would bring everyone up to speed about what's coming up in the regular meetings in case they want to attend to make a formal comment."
The issues
Quinn is a board member of the Bartlett Education Foundation and chairman of the Bartlett Historic Preservation Commission. He also served three terms on the Shelby County Historical Commission. Quinn also owns a home improvement business, though his primary work is doing social media for the Museum of Science & History – Pink Palace.
In addition to her eight years as an alderwoman, Sedgwick has served two four-year terms as state executive committee woman for Shelby, Tipton, Lauderdale and Dyer Counties. Her work experience includes starting the Legal Placement Service at Memphis Bar Association and owning and operating Memphis Wilbert Vault Company with her late husband.
During her two terms, Sedgwick prioritized growing and maintaining the city's school system, lowering crime and increasing housing options in the state's 10th largest city. Before all that continues, however, the coronavirus pandemic must be defeated, Sedgwick said.
"We've got to solve one problem before we get to another," she said. "Bartlett's got the places and the people to do these things and we've been set back because of coronavirus. It has set us back. They're still all on the agenda. They just have to be put over to the side."
---
---
Similarly, Quinn wants decreased crime and a successful school system. Though he would like to see more creativity from the Board of Mayor and Aldermen on future development projects in Bartlett.
"I'd like to see a plan put in place to ensure we can get development back to speed by building another wastewater treatment plant," Quinn said. "I'd like to also see what the city can do to get more entertainment type venues into Bartlett since we have a great choice of living, eating and shopping already."
Campaigning during a pandemic
Coronavirus is altering nearly every aspect of life; elections are no exception. Large gatherings, often vital in drawing up support and campaign donations, are nonexistent in Bartlett this election cycle.
Candidates are adjusting to the changing times. For Quinn, it's interacting more on social media pages and holding Zoom meetings to get across his message of change. Sometimes it's even talking to people while with his kids at the park, Quinn said.
Sedgwick is relying on increased phoning to reach residents.
"It's different to say the least, but everybody is out there doing it," Sedgwick said on adjusting to the challenges.
Though it's not totally different in some aspects. Quinn and Sedgwick yard signs are still visible throughout Bartlett. Despite the challenges, the candidate who receives the most votes on election day is still the winner after all.
Theoretically this unique election cycle would seem to benefit the incumbent. Quinn, unsurprisingly, views it differently.
"I'm fortunate that it appears my opponent doesn't have name recognition anywhere near as much as I thought she would, and I'm only aware of her efforts now being towards campaign yard signs," Quinn said.
Sedgwick's campaign slogan is "common sense, conservative leadership." She's confident that will be enough to secure another term.
"I think I lend a common sense to what we do," she said. "I'm very fortunate that I've been on the board for eight years. What I lent to that board is leadership."
Early voting begins Wednesday. Election Day in Bartlett is Nov. 3.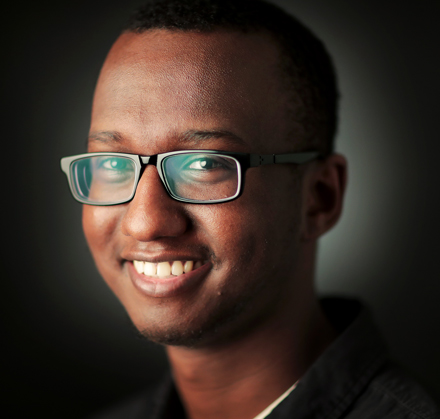 Omer Yusuf
Omer Yusuf covers Bartlett and North Memphis neighborhoods for The Daily Memphian. He also analyzes COVID-19 data each week. Omer is a former Jackson Sun reporter and University of Memphis graduate.
---