Elections
Quinn ousts Sedgwick in Bartlett race for Alderman Position 6
Atkinson, Wright capture commission seats in Lakeland
Challenger Kevin Quinn appeared to defeat incumbent Bartlett alderwoman Paula Sedgwick by a mere 61 votes in the suburb's only contested alderman race, according to unofficial totals released by the Shelby County Election Commission on Tuesday night. 
Quinn received 12,437 votes to Sedgwick's 12,376, with absentee, early voting and 11 of 11 Bartlett precincts reporting. 
In the sole contested Bartlett school board race featuring two candidates seeking elected office for the first time, challenger Brad Ratliff defeated incumbent Portia Tate for the Position 1 seat. Tate, a retired educator, was appointed to the school board in September 2019 and was seeking a full four-year term on the school board.
Ratliff, who has worked at New Hope Christian Church in Bartlett for more than 16 years and is a football coach at Elmore Park Middle School, captured 58% of the vote, while Tate had 42%, according to the unofficial final tallies. 
If Quinn's close victory stands, it would signal a changing of the guard on the Bartlett Board of Mayor and Aldermen as Sedgwick was hoping to secure her third consecutive term. 
Sedgwick said Tuesday she would not concede until the current results are confirmed. Her potential defeat came even after securing the endorsements of Mayor Keith McDonald and four aldermen last week. 
Quinn wasn't quite ready to declare victory late Tuesday night despite the unofficial returns that came in sporadically from the Election Commission, However, he said his success as a first-time candidate shows people in Bartlett were looking for new ideas.
"They recognized that's the only way change is going to come," Quinn said. "I don't know if I credit myself so much as to what people have told me."
In Shelby County, 55.1% of voters took advantage of early voting. While that gave an indicator of who won in a majority of races countywide, Sedgwick held a slim 15-vote lead that eventually turned into a Quinn lead by evening's end. 
As for absentee votes, 29,340 ballots were requested and 27,915 absentee ballots were returned. Only 16 ballots came in at the Bartlett post office after 3 p.m. and 60 people who tested positive for COVID-19 voted.
Meanwhile, in Lakeland, Jim Atkinson and incumbent Wesley Wright won the two commissioner seats in that city. Atkinson had 37% of the vote, while Wright captured 35% with all four of the Lakeland precincts reporting. The third candidate, former mayor Scott Carmichael, received 27% of the vote.
The Lakeland commission race is the most unusual of the offices on Tuesday's ballot. Lakeland candidates do not run for a specified board seat. Atkinson and Wright emerged victorious with four-year terms on the commission Tuesday evening.
While the weather warmed above 60 degrees Tuesday morning, voter turnout remained slow and steady at three Bartlett polling locations – Bartlett Baptist Church, Ellendale Church of Christ and Singleton Community Center. 
Candidates and campaign volunteers, however, still made their final pitches to voters at various polling sites in Shelby County, even if there were not as many as they hoped. Sedgwick campaigned at Bartlett Baptist on Tuesday morning, while Quinn, her opponent, was at Ellendale Church of Christ.
In the Bartlett alderman race, Sedgwick, a retired businesswoman, centered her campaign on experience and cohesion with the Board of Mayor and Aldermen. Quinn, who does social media for the Pink Palace, ran on the slogan "more than a yes vote" and wants to add a fresh perspective to the legislative body.
Two other aldermen up for re-election this cycle – Bobby Simmons (Position 4) and Jack Young (Position 5) – were re-elected without opposition.
Incumbent Bartlett school board members Shirley Jackson (Position 3) and David Cook (Position 5) both ran unopposed.
Lakeland school board members Jeremy Burnett and Michelle Childs both ran in uncontested races for their respective seats.
In Millington, Mayor Terry Jones ran unopposed this election cycle. The sole contested race on the city's Board of Mayor and Aldermen was between Position 7 incumbent Michael Caruthers and challenger Tom Stephens.
Caruthers captured 71% of the vote with all four Millington precincts reporting, according to the election commission.
Incumbent aldermen Thomas McGhee (Position 5) and Donald Lowry (Position 6) ran in uncontested races.
There were two contested Millington school board races. The race for Position 1 was between Marlon Evans and Gregory Ritter.
Evans received 54% of votes cast in his race against Ritter with all four Millington precincts reporting.
The Position 3 contest was between incumbent Mark Coulter and Deanna Speight.
Coulter led with 57% of the vote with all four Millington precincts reporting. 
Incumbent Millington school board members Barbara Halliburton (Position 5) and Chris Denson (Position 7) ran unopposed.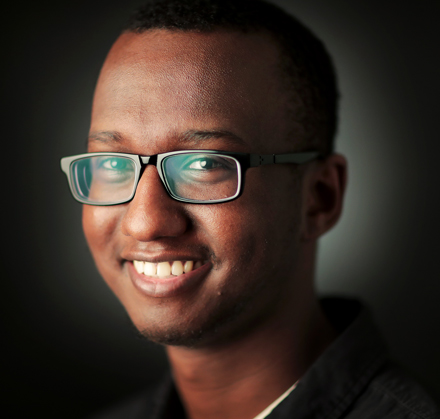 Omer Yusuf
Omer Yusuf covers Bartlett and North Memphis neighborhoods for The Daily Memphian. He also analyzes COVID-19 data each week. Omer is a former Jackson Sun reporter and University of Memphis graduate.
---