Shelby County withdraws multimillion-dollar sewer plan
Shelby County Mayor Lee Harris is scrapping the previous administration's multimillion-dollar sewage plan for unincorporated parts of the county – citing concerns the new system would not be cost-effective and could lead to outmigration and urban sprawl.
The county submitted a plan to the city-county Land Use Control Board in August to take over city sewer systems in unincorporated areas and build a $35 million wastewater treatment plant in Cordova. The plan came about after the city began exploring the possibility of transferring those sewage lines to the county, said county public works director Tom Needham.  
Needham said the plan would have cost the county $16 million per year and sewer fees for residents on the new system would have increased by 75 percent. 
Last week, county leaders withdrew the plan after being contacted by the city of Memphis, informing them of its plans to continue maintaining and owning the sewage infrastructure in the unincorporated areas.
Harris said the county will work with the city of Memphis to deliver sewer service to developments already under construction in unincorporated areas. Developers of future projects will be encouraged to locate them within municipalities – including the city of Memphis – instead of in the unincorporated county.
"We are taking on sprawl, an issue that our community has struggled with for years," Harris said in a written statement Monday morning. "We need to increase our density to make sure, among other things, local government is able to deliver service cost-effectively."
Needham said the county will submit a "much reduced" plan to the land use control board sometime next summer.
"The plan will go from about 30 pages to about 10," he said.
A 15-minute discussion about "a comprehensive sewer plan" is on Wednesday's Shelby County Commission committee agenda.
Commission vice-chairman Mark Billingsley said the county needs to take a look at housing and density within Shelby County. 
"Development has a direct impact on the quality of life of the citizens of Shelby County as well as far-reaching economic development opportunities to keep our community vibrant," Billingsley said.
Commission chairman Van Turner said Harris previously told him of his intentions to scrap the sewer plan because of his desire to create more density within the urban core of the county.  
"That aligns with Mayor (Jim) Strickland's concept as well," Turner said. "I can see the rationale behind it and I'm sure at our next committee meeting Mayor Harris will explain his thought process."
Strickland released a statement following Harris' announcement, calling it a "good decision."
"It goes along with my vision of building up our city core and reducing sprawl," Strickland wrote. "If you're a person who wants city services you need to live in a city."
Strickland enacted a cutoff of any new connections for subdivisions outside the city of Memphis to the city's sewer system in August 2017. The policy caught developers and leaders of the county's six suburban towns and cities by surprise in a rollout Strickland later admitted could have been better handled.
Strickland clarified that "evergreen" agreements with some of the suburban towns and cities remained in place. Still to be worked out is the city's transition of existing sewer infrastructure built in the unincorporated county before the cutoff.
Strickland also questioned whether those living in unincorporated areas wanted the kind of sewer services the city offers.
Alan Crone, special adviser to Strickland, said last year the county commission should carefully consider whether it wanted to get into the sewer business.
"At some point, I would respectfully ask the County Commission to really carefully consider whether the county ought to get in the sewer business at all," Crone said. "All of that development that we're talking about could be diverted into the other municipalities. Lakeland is talking about doing a big development off exit 20. … It's not just the city of Memphis looking to densify. It's other municipalities that may make that choice as well."
But state law currently requires a referendum of those about to be annexed for any city or municipality in the state to annex an area, even one in its annexation reserve area.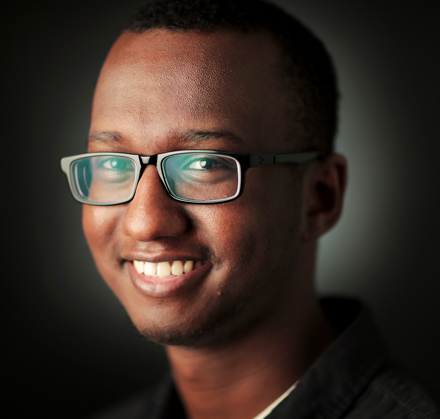 Omer Yusuf
Omer Yusuf is the county government reporter for The Daily Memphian. Omer was previously a reporter at The Jackson Sun and is a University of Memphis graduate.
---