State Government
Governor inks broad order to boost COVID-19 health care, extend deadlines on licenses
Editor's note: Due to the serious public health implications associated with COVID-19, The Daily Memphian is making our coronavirus coverage accessible to all readers — no subscription needed.
As COVID-19 continued to spread statewide, the governor signed an executive order Thursday, March 19, to bolster the state's health care capacity and give people more time to renew driver's licenses and car tags.
The order even allows the Tennessee Parole Board to conduct closed meetings, though officials didn't say why.
---
---
In expanding his authority under Tennessee's state of emergency declaration, Gov. Bill Lee deregulated hospital beds to free up space for people who contract the coronavirus, eased rules to let health care professionals treat more patients and expanded the number of providers eligible to offer telehealth services. The order also encourages insurers to provide coverage for COVID-19.
Even though the number of positive cases jumped to 154 – 75 of them in Davidson County – with 15 people hospitalized, Lee said he isn't ready to mobilize the National Guard or to order people to stay in their homes.
"We don't anticipate the need to keep the peace," Lee said.
The governor noted a drive through downtown Nashville shows people are already staying off the streets and declining to visit restaurants and businesses.
"I think the best approach is to encourage people to take responsible actions and curb their activity," he added.
---
---
The state has tested 497 specimens and found 33 positives, while national private labs conducted an unknown number of tests and confirmed 121 positive cases. Private labs testing specimens are being asked to start providing the number of cases they check and the states they're in so the government can monitor the spread of the disease.
"That does represent the largest day-over-day increase we've had. … That's because we have an increase in testing availability," Health Commissioner Lisa Piercey said.
The governor has said the state has the capacity to conduct thousands of tests daily, but according to Piercey it is struggling with to keep up with the need for personal protective equipment for those working with patients and specimens.
Consequently, the state encouraged the federal government to expand the types of masks that can be used to protect people from the spread of coronavirus, Lee said.
As part of the state of emergency, the governor has flexibility to use the Tennessee National Guard, which is developing a plan to staff COVID-19 testing centers across the state.
He said the Guard could help make sure medical facilities have enough supplies and resources, and he pointed out many guardsmen are medical professionals.
The state estimates hospitals have 15,000 licensed, unused beds and another 12,000 hospitalized people, although few of those are COVID-19 patients.
Tennessee ordered 570 ventilators Wednesday and has 537 unused ventilators in hospitals for patients, and the federal government is set to free up ventilators by stopping elective surgeries, according to the governor.
The order also speeds up payments for unemployment benefits from the state's $1.1 billion fund and suspends reporting requirements for recipients, with an unknown number of people expected to be laid off as companies shut down. Nissan announced Thursday, for instance, it is suspending North American operations, including those at its Smyrna plant.
The order suspends the expiration of motor vehicle registrations between March 12 and May 18, giving people a two-month break on renewals. It also delays the expiration of valid Class A, B, C, D, P and M driver's licenses and Class D photo identification licenses set to expire between March 12 and May 18.
In addition, handgun permits expiring in that same two-month time frame get a six-month extension.
Department of Safety and Homeland Security Commissioner Jeff Long also announced measures to reduce the number of people at driver's license centers, including waiving the requirement for people to appear in person to have a new photo taken until Oct. 1, except for non-U.S. citizens.
Driver's license centers also will be cleaned and sanitized, and, under Centers for Disease Control and Prevention guidelines, the number of people allowed in the centers will be limited to 10. People are encouraged to renew licenses online at www.tn.gov/safety, and those who visit centers will be encouraged to wait in their vehicles until they're called to enter buildings.
The state is requesting the federal government extend the deadline for obtaining a Real ID for airplane travel and admission to federal buildings past the Oct. 1 deadline, according to Long.
Lee's order also enables the state to punish businesses that "price gouge" consumers.
The governor said he has spoken with the Grocers Association, which assured him the state has a "secure food supply chain," and he discouraged people from hoarding items because it temporarily disrupts supplies.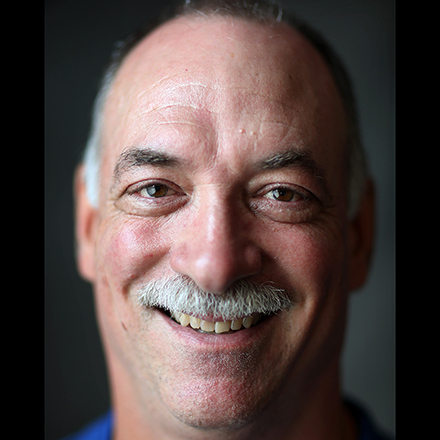 Sam Stockard
Sam Stockard is a Nashville-based reporter with more than 30 years of journalism experience as a writer, editor and columnist covering the state Legislature and Tennessee politics for The Daily Memphian.
---