Neighborhoods
North Memphis restaurant gives free breakfast to students
As a North Memphis restaurant operator and teacher, Tarliscia Rainey wanted to give back to her community.
On Monday, March 30, Waffle Mania began serving free breakfast to students and their families from 8:30-11 a.m. and will each morning until Friday, April 3, at 2302 Peres Ave.
The restaurant is hoping to fill a food insecurity gap while all schools in the Memphis area are closed through late April amid the spread of COVID-19.
"I always wanted to give back to the community, so God blessed me with the opportunity to be able to give back," said Rainey, 48, a co-franchisee of Waffle Mania.
Each school day, Shelby County Schools provides free breakfast and lunch to all students at no cost through federal funding.
Editor's Note: The Daily Memphian is making our coronavirus coverage accessible to all readers — no subscription needed. Our journalists continue to work around the clock to provide you with the extensive coverage you need; if you can subscribe, please do. 
YMCA is currently running a meal distribution program, started by SCS, throughout the county to give students that free lunch meal Monday through Friday that they would normally get in school.
School Board member Rev. Althea Greene stopped by Waffle Mania Monday morning to show support for the North Memphis restaurant's efforts during a time when it's harder for families to find meals throughout the day.
"Sometimes, those are the only two meals that they (students) get," said Greene, whose district includes North Memphis. "It's very important for our community partners to realize we're providing our students with breakfast and lunch, so I'm grateful that Waffle Mania has stepped up to be that beacon of light in this community."
The free meal included waffles, sausage and eggs along with juice. Despite its name, the restaurant does not serve breakfast — chicken and waffles is a menu specialty, however — and does not open each day until 11 a.m.
The start of the free breakfast giveaway got off to a slow start, which Rainey attributed to those factors, but hopes it will pick up as the week continues.
"That's why we're going all week," she said. "If we don't reach them today, as word gets out hopefully, they come on up here and get it."
How Waffle Mania came to North Memphis
Nearly two years ago, Rainey and her son, DeAngelo Rainey, both North Memphis natives, became franchisees of the second Waffle Mania in Memphis when they opened the Peres Avenue location.
DeAngelo was presented the opportunity from future business partner Courtney Temple, who owns the restaurant. DeAngelo was previously a tax professional before embarking on running a restaurant.
They franchised the Waffle Mania location for about $20,000, DeAngelo said. Waffle Mania has another location on Winchester Road. Its regular menu includes chicken and waffles, hot wings, chicken tenders, burgers and salads.
Both Raineys are co-franchisees, but DeAngelo, 32, handles more of the day-to-day operations.
At a time when many restaurant owners are having to cut hours, employees and close due to coronavirus, Waffle Mania has done better than DeAngelo could have expected. He was planning on reducing the restaurant's hours, but due to sustained customer traffic hasn't be able to.
"It's actually picked up more since coronavirus," he said.
Before SCS schools closed, Tarliscia worked as a teacher at Egypt Elementary during the day and worked a five-hour shift at Waffle Mania at night.
Tarliscia has been teaching at Egypt for two years. Before then, she worked as a bus driver and in nutrition services for SCS.
She remained a teacher, and in education, after opening the restaurant because of her passion for children and schools, she said.
While she thinks online learning and the educational packets being distributed will help kids learn in the meantime, she is hopeful she can return to teaching soon.
"My prayer is for them to get back into the schools," she said. "Get back in the building. Get back in the learning environment."
Waffle Mania at Peres Avenue is open from 11 a.m. to 10 p.m. Monday through Thursday, 11 a.m. to midnight Friday and Saturday and 11 a.m. to 7 p.m. on Sunday.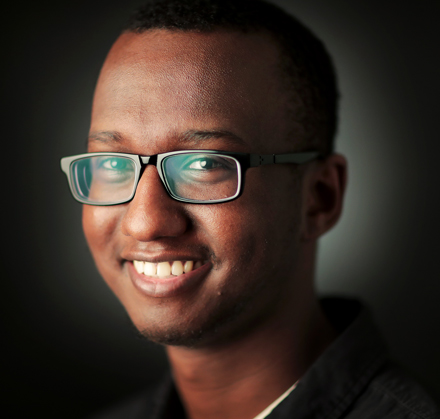 Omer Yusuf
Omer Yusuf covers Binghampton, Frayser, North Memphis and Raleigh for The Daily Memphian. Omer previously covered county government. He is also a former reporter at The Jackson Sun and a University of Memphis graduate.
---