Neighborhoods
Coronavirus forces adjustments by community development groups
Community development corporations throughout Memphis are having to adjust on the fly to continue providing critical services to neighborhood residents, while also maintaining social distancing amid the spread of COVID-19.
Several challenges CDCs currently face — and potentially the next several months — include having employees work remotely, postponing programming and events and transitioning services online or by phone only. 
While the way services are rendered have changed, the need for them, often located in economically distressed neighborhoods, have not. If anything, those services are even more critical as those neighborhoods are likely to be hit even harder from the coronavirus pandemic.
The Daily Memphian interviewed executive directors at three community development organizations: Seth Harkins at Alcy Ball Development Corp.; Steve Lockwood with the Frayser CDC; and Marlon Foster with Knowledge Quest to see how they're adjusting their work during coronavirus.
Alcy Ball Development Corp.
Programming has been put on hold indefinitely at Alcy Ball Development Corp. in South Memphis as efforts have shifted to serving the neighborhood's more immediate needs such as food accessibility.
That includes working with residents to distribute food packages to those who need it most, Alcy Ball Development Corp. Director Seth Harkins said. About 66% of the 46,000 Alcy Ball residents make less than $25,000 per year, according to its website.
The pandemic has also resulted in Harkins making many more phone calls to residents and checking in on their needs. The organization and residents are also packaging items such as baby formula and homemade hand sanitizer.
"We're making good use of our time still," he said. "Instead of trying to create new relationships, we're focusing on our existing relationships and strengthening those."
Cooking classes, financial literacy courses and homeownership support were three programs postponed by the organization indefinitely due to coronavirus.
---
---
Ongoing construction of the development corporation's future home remains on track for now. Repaving of the parking lot, for example, was completed last week.
The Alcy Ball organization purchased the former Rogers' Store at 1672 E. Alcy Road for $70,000 in December. Renovations are expected to be finished later this spring, Harkins said.
The space will also be a social gathering location for residents, once the pandemic subsides.
There are currently two full-time employees and two part-time interns, Harkins said. Like the Frayser CDC, Harkins expects some short-term losses financially, but believes his organization will survive the pandemic.
"I'm incredibly proud of how our neighborhood is responding to crisis," he said. "That's the true barometer of a great neighborhood, is when things get rough, how are you looking out for people who can't fend for themselves."
Frayser CDC
The pandemic has not slowed down work at the Frayser CDC. Houses are still being sold and programming — like financial literacy and homebuying courses — are now available via phone and online.
Last week, the Frayser CDC encouraged all those who can to call or email, but limited walk-in visits to an absolute minimum. Of the 10 Frayser CDC employees, all but four are working from home, and are practicing social distancing guidelines, Lockwood said.
The CDC, however, can't avoid face-to-face interactions in all those instances.
"We have to meet with them to give them keys," Lockwood said, on closing deals with homebuyers. "We have to make sure the house is ready."
Editor's Note: The Daily Memphian is making our coronavirus coverage accessible to all readers — no subscription needed. Our journalists continue to work around the clock to provide you with the extensive coverage you need; if you can subscribe, please do. 
The nonprofit currently manages 120 properties in the neighborhood, and is also hoping to close deals on several more houses this week. Maintenance work will continue on those homes on request, but the CDC asks to wait two weeks if it's a "non-critical" repair.
Renters can go to the CDC's location, on 3684 N. Watkins St., and pay in the pay slot located next to the entrance. Lockwood said for those who cannot pay this month due to loss of income or employment, the CDC will look at those on a case-by-case basis.
Even if the coronavirus pandemic lasts for several months, Lockwood is confident the CDC will remain financially stable. It serves a neighborhood population of about 40,000 people.
---
---
The pandemic will also delay Lockwood's decision to step down from his role as executive director for at least a few more months, he said.
"This will not threaten our existence," he said. "I'm not optimistic about this thing. I think the backwash will continue for a long time. Whether that's four months or two years. I can pretty much say this agency will be here and we'll take a hit like many others do."
Knowledge Quest
The South Memphis-based nonprofit was already looking to expand its digital programming before the coronavirus. Now it's become a priority, but there are several challenges to combat — including the digital divide.
"We're just trying to figure it all out," said Marlon Foster, Knowledge Quest executive director.
Some of the services provided by Knowledge Quest are after-school programming for students, fitness classes and counseling to help children and families address their adverse childhood experiences (ACEs).
Knowledge Quest is hoping to transition most of that programming online through internal software upgrades and additional staff training.
---
---
One challenge it faces is only about 50% of the 300 families most served by the nonprofit have a laptop, computer or table, according to data Knowledge Quest compiled. Just 36.6% of those families have internet access at home.
Foster is hoping community partners will help allocate more resources for them to help bridge the digital divide.
"We were already looking at virtual experiences as a residual way to leverage our services to the broader community," he said. "We were really not looking at these strategies as our core functions."
Knowledge Quest, which has four operating programs, serves youths and their families in the 38126 and 38106 ZIP codes in South Memphis from three sites in a two-mile corridor along Walker Avenue.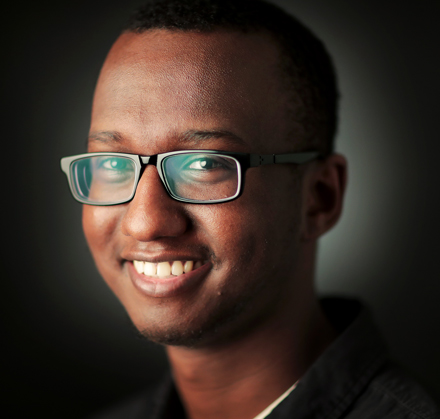 Omer Yusuf
Omer Yusuf covers Binghampton, Frayser, North Memphis and Raleigh for The Daily Memphian. Omer previously covered county government. He is also a former reporter at The Jackson Sun and a University of Memphis graduate.
---