Neighborhoods
Pandemic stress taxes our mental health, but there are ways to ease the pressure
Mental health advocates say calls to the Memphis Crisis Center have increased significantly as local residents, like people everywhere, mentally manage the coronavirus pandemic and the limitations it has put on their lifestyles and the nation's economy.
Experts say fear of the coronavirus, as well as the adjacent problems COVID-19 has created, present trying times mentally for those with a diagnosed mental health condition and those without.
"I would say, with the mental health consumers that call us, the stresses created by the pandemic are exacerbating depression and anxiety," said Mike LaBonte, executive director of the Memphis Crisis Center.
---
---
The 50-year-old crisis center is staffed "24-7," LaBonte said, by about 100 volunteers who have been trained to help and to direct callers to service providers. It's free, safe and confidential. They get more than 25,000 calls annually and about 7% are concerning suicide.
"What we do is kind of an emotional first-aid, which is to say we address the immediate situation that callers are dealing with. But part of that process often involves linking them to long-term resources," he said.
Right now, people are struggling, LaBonte said.
"People are not only calling with their fears about themselves, we are getting calls from people who are concerned about elderly relatives and people who are immune-compromised and are struggling with how best to assist them," he said.
People have lost jobs and are stressed about money, said Kimberly Atkins, a local therapist.
"Now we have people who maybe have never been on public assistance. They are now. And that can be a form of embarrassment. And that can lead to depression. Now you have to get in a line and get a box of free food. You may be embarrassed that you have to apply for certain benefits," Atkins said.
Still, the fact that more people are calling crisis lines isn't all bad news and shows that people are reaching out for help, she said.
"I think that the increase in number may be people realizing the importance of talking to somebody," Atkins said. "It could be about time. A lot of times you could be depressed, you just don't have time to call and talk to anybody."
There are things people can do to lower their stress and anxiety, LaBonte said.
"I can't stress connections enough. Stay connected to the things we value and the people we value. Even though we're social distancing, we can still stay connected," he said.
Use technology to have video chats with friends and family. Use social media as well, he said, but don't overdose on it, LaBonte said.
People need to acknowledge they are under duress, reach out for help and reach out to others to help them.
"We need to talk more," Atkins said. "I think we need to reach out to that person who doesn't talk and say 'hey, how are you doing.' And we need to be vulnerable and say I'm hurting or I'm uncertain."
Look for positives where you can, Atkins said.
Churches are overseeing food drives, people are helping each other more and she noticed that even the fast-food workers are more polite.
"People are being nicer," Atkins said.
Parents should remember that their children are living this as well, missing school, grandparents, activities, graduations and proms, said Becky Stoll, a board member with the American Association of Suicidology and vice president of crisis and disaster management with Centerstone, a not-for-profit mental health agency.
The circumstances need to be explained in age-appropriate language that emphasizes their safety.
"I think you have to explain that life is different. In terms they can understand and that's not frightening to them why school's out, why you can't go out," Stoll said.
Also, she said, mental health professionals rarely go through what their patients are experiencing.
"I think this is the first time you see providers going through the exact same experience as their patients," Stoll said. "I think it's given our providers a unique perspective."
Overall, people are falling into three buckets, she said.
First, are the millions of people with a mental health diagnosis who routinely access services.
 Editor's Note: The Daily Memphian is making our coronavirus coverage accessible to all readers — no subscription needed. Our journalists continue to work around the clock to provide you with the extensive coverage you need; if you can subscribe, please do. 
Second are the people who were involved in some sort of crisis care, like a death or a divorce, that was disrupted because of the pandemic, Stoll said. Hopefully, they will continue to access care.
Third, she said, are the people who don't fall into either category.
"I think the big unknown is what is the need and what's going to be the need after this dies down," she said. "It's everybody else and what are the ramifications and impact going to be for that population, which is Sally and Joe Q. Public."
Mental health resources will have to be ready for an onslaught of new patients once this is all over and we go back to a new normal, she said.
"I think we're going to come out of this with a new reality. And sometimes new realities can be good and growth inducing," Stoll said. "But they can also be frightening and scary and I think we're going to have people that are going to need assistance navigating what this new normal is going to look like."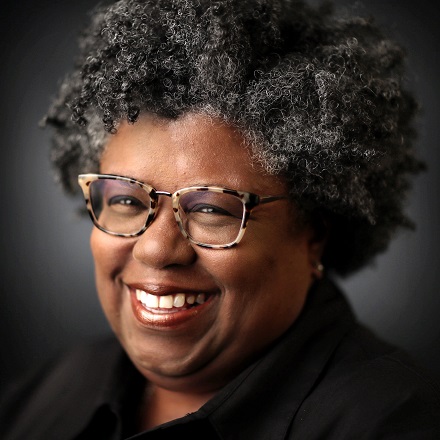 Linda A. Moore
Linda A. Moore covers education, South Memphis and Whitehaven. A native of South Memphis, Linda has covered news in Memphis and Shelby County for more than 20 years and was formerly a reporter with The Commercial Appeal.
---