I-40's solar visitor center is open
A ribbon-cutting ceremony 30 miles northeast of Memphis will be held this week for one of the most unusual visitors center/rest stops along Tennessee interstates.
The I-40 Haywood County Solar Farm Information and Welcome Center opened a few weeks ago after a yearlong delay. But state transportation and tourism officials will ceremonially open the $3.4 million facility at 11 a.m. Wednesday. Tours also will be given.
The facility is accessible to westbound travelers at Exit 47, near mile marker 44 at Stanton. A future project will provide access to eastbound motorists.
The facility – designed by Memphis firm ANF Architects – offers typical accommodations such as restrooms, vending machines, picnic pavilions and tourism pamphlets, but includes a distinguishing feature: a circular, interactive exhibit about solar power in Tennessee.
The 14,000-square-foot building also provides a nearly 360-degree view of the surrounding 25-acre field of 21,434 solar panels, which generate 5 megawatts of electricity. The power is fed to the local Chickasaw Electric Cooperative and Tennessee Valley Authority.
Among the officials participating in the event Wednesday will be Jason Baker, regional director for the Tennessee Department of Transportation; state Department of Tourist Development Commissioner Kevin Triplett; Haywood County Mayor David Livingston; and Diane McNeil, business manager for the University of Tennessee research office.
The new visitors center shows how solar energy is harvested and has become a leading renewable energy in Tennessee.
Construction of the welcome center was nearly completed in early November 2017, but remained closed and barricaded to motorists for a year.
The reason: When Tennessee Department of Environment and Conservation officials performed what was to be their final inspection, they found several problems had to be fixed. The issues involved the septic system and water flow from the pump house to the building, state officials have said.
The facility was funded by a 2009 American Recovery & Reinvestment Act grant.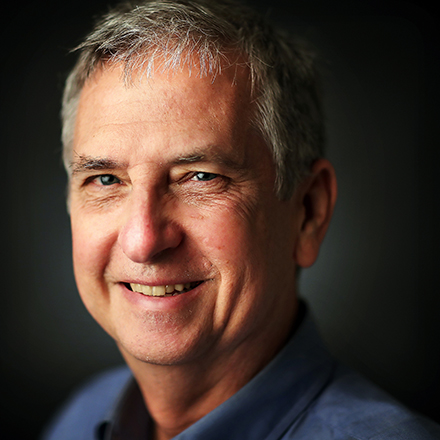 Tom Bailey
Tom Bailey covers business news for The Daily Memphian. A Tupelo, Mississippi, native, he graduated from Mississippi State University. He's worked in journalism for 40 years and has lived in Midtown for 36 years.
---