Wiseacre seeking 15-year PILOT for $9M brewery
Wiseacre Brewing Co.'s new Downtown Memphis brewery will carry a price tag of more than $9 million, according to new documents made public Thursday, Dec. 6.
Wiseacre is seeking a 15-year tax abatement from the Center City Revenue Finance Corp. for the 43,000-square-foot brewery located south of the intersection of B.B. King Boulevard and Vance Avenue.
Meanwhile, the CCRFC also will hear from Big River Partners, the developers of the $950 million Union Row project, who are seeking a 30-year tax increment financing (TIF) incentive to fund infrastructure improvements.
Wiseacre's vacant property currently generates $12,849 in city and county taxes annually. If approved, Wiseacre's payment-in-lieu-of-taxes (PILOT) would equal around $50,000 per year, for a $565,187 cumulative increase in taxes over the life of the PILOT.
---
Tom Bailey: Wiseacre to double jobs, expand distribution with Downtown brewery
---
Wiseacre would be required to spend approximately $1.7 million with minority- and/or women-owned businesses (MWBEs) if the CCRFC approves the brewery's application during its Tuesday, Dec. 11, meeting.
Downtown Memphis Commission staff indicated they are "highly supportive" of the project because of the effect will have on the surrounding South City neighborhood.
"The project will address an entire block of vacancy along South BB King Blvd., a major gateway into the heart of Downtown Memphis from the south," the staff report reads in part. "This project is also consistent with the DMC's efforts to encourage infill development between Main St. and BB King Blvd. as a strategy for better connecting the South Main neighborhood with South City."
Construction is expected to begin in early 2019 and wrap up 12 to 18 months later. Plans for the site were approved by the county's Board of Adjustment in November.
Big River Partners is applying for a 30-year TIF that would fund infrastructure improvements around Union Row, a $950 million mixed-use project Downtown.
Since the CCRFC's TIF length is capped at 15 years, the application will also have to be approved by state economic development officials.
If approved, the developers will be required to spend at least $81.5 million with MWBEs, but has committed to a goal of $91.3 million.
Big River Partners managing partner Kevin Adams and DMC president Jennifer Oswalt presented the plans to the Memphis City Council's Economic Development & Tourism Committee Tuesday, Nov. 20.
---
Michelle Corbet: City Council reacts positively to first official Union Row presentation
---
"When we look at the numbers here, we know these properties generate $50,000 in property taxes, we're not talking about a 75 percent abatement like a PILOT does," Councilman Martavius Jones said at that meeting. "We're getting $3.5 million more on top of the capture for the TIF. I'm telling anyone who is listening right now, bring more projects like this to us."
The CCRFC will convene in the DMC's 14 N. Main St. office Tuesday, Dec. 11, at 9 a.m.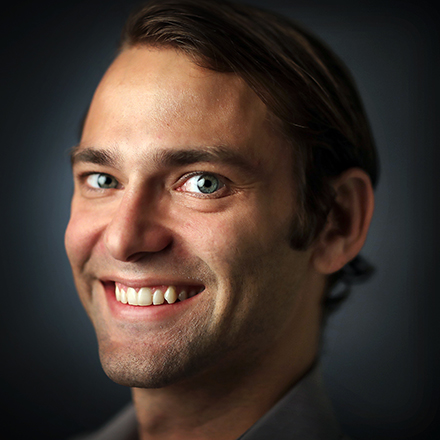 Patrick Lantrip
Patrick Lantrip is an award-winning writer, photographer and videographer based in Memphis, Tennessee. When not exploring the outdoors, Patrick enjoys spending time with his daughter, Anna.
---