Wonder Bread developers seeking grant for expansive Edge District park
PGK Properties, which is spearheading the redevelopment of the former Wonder Bread plant in the Medical District, is seeking a grant from the Downtown Memphis Commission for a park that could cost up to $5.7 million.
Known as the Ravine, the park would run along an old rail corridor in the Edge District between Madison and Union.
PGK plans on developing the park in three phases and is seeking a $400,000 grant to help fund the first phase of the project.
Phase one will include "grading, site prep, MLGW infrastructure, power connections for food trucks, essential lighting and safety improvements, bathroom facilities, irrigation lines, limited hardscaping and perimeter fencing."
This phase is expected to cost $1.6 million.
"The Ravine will provide an important symbolic area that bridges the Edge District to the Medical District and will make a defining impact on this Downtown community," Ethan Knight, whose company Development Services Group is spearheading PGK efforts in the Edge District, said in a letter to the DMC.
"The Ravine will be transformed into a public space where one can view art, experience a performance, savor delicious food, let children play, or just connect with friends and neighbors —while enjoying a unique perspective of the city from down below."
Meanwhile, funding for the second and third phases will be sought from local and national foundations, corporations and individuals.
Phase two would see the completion of all hardscaping, while adding enhanced aesthetic lighting, tables, chairs, benches, a large performance stage, gateway arches, salvaged bakery silos, slides, and other smaller vertical features.
The tertiary phase would complete the project by adding custom-designed interactive play structures, a fountain splash pad, specially commissioned sculptures, mural art, bridge connections, and additional lighting.
If approved, construction on phase one could begin as soon as  May.
Since phases two and three are subject to additional funding, their timetable could vary. However, Knight indicated that they could begin as early as October if the money is in place. Both phases carry a $2 million price tag.
"While the development team believes this community project will be well received, further funding is not guaranteed," Knight said. "However, Phase I funding will result in a functional, interesting, and unique public space furthering the intent of the vision and to set the stage for future phases."
The ownership and operational structure of the park will be mirror that of Madison Avenue Park, located at 151 Madison, where the CCDC will own the property and lease it back to PGK Properties in a long-term lease.
The CCDC will hear PGK's request on Wednesday, Dec. 19, at 9 a.m.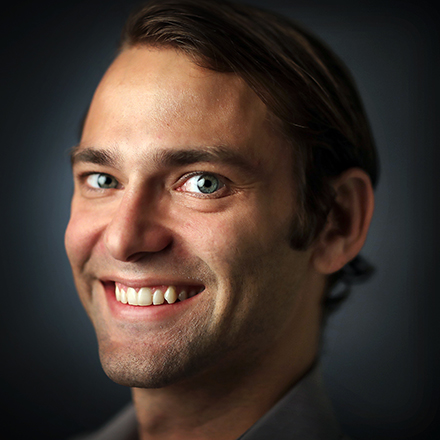 Patrick Lantrip
Patrick Lantrip is an award-winning writer, photographer and videographer based in Memphis, Tennessee. When not exploring the outdoors, Patrick enjoys spending time with his daughter, Anna.
---