Corky's creating event space in East Memphis
Next holiday season, the original Corky's Bar-B-Q restaurant on Poplar in East Memphis will have room to accommodate private parties and events.
More precisely, a venue strongly affiliated with Corky's will be available next door in a modest building sandwiched between the popular restaurant and the Outdoors Inc. Bike Shop.
The restaurant company has yet to name the event space, which is scheduled to open by April 1.
But the place will be branded separately from Corky's, with a different name, colors and logo, said Chip Williams, marketing and public relations coordinator for Corky's.
By mid-December, the 2,040-square-foot structure had been gutted. Old ductwork, broken concrete and other demolition debris filled a large container outside. Inside the bare room, a set of blueprints was spread across a table.
The building at 5255 Poplar had housed about 15 Corky's corporate staff members until a few months ago when they moved out, ahead of the renovation.
When the $250,000 project is completed, the event center's capacity will be 75 to 80 people, Williams said.
The place will accommodate rehearsal dinners, receptions, business meetings and parties. "Any reason you could find to have a meeting or party, we'll be able to take care of that,'' Williams said.
"We can set up chairs or a projector for meetings or we can make it banquet-style. We can do long tables or round tables or make it a dance floor,'' he said.
Graham Reese Design Group is designing the renovation. "Memphis" will be a design theme for the interior.
The goal is to "really have a Memphis feel,'' Williams said. "Corky's has been in Memphis a long time. We love Memphis. When people come into the venue, we want it to make them feel like they just stepped into an authentic Memphis place.''
Now, the only one of the four Corky's locations that has space for a small, private party is in Cordova at 1740 N. Germantown Parkway.
The new East Memphis venue "will give us the opportunity to rent to much larger groups and target a different audience than we're able to offer space to now,'' Williams said.
The new space can offer barbecue from next door or a wide variety of menu items from another sibling business of Corky's, Simply Delicious Caterings. The catering operation is based nearby on Brookhaven Circle.
Parking is already tight at the East Memphis Corky's, where capacity is 102 diners. So the event center will offer valet parking. The company has made arrangements to use spaces available at nearby businesses.
Corky's corporate staff moved to the north side of Poplar in the Renasant Bank building at 5240 Poplar, where the staff occupies an entire upper floor.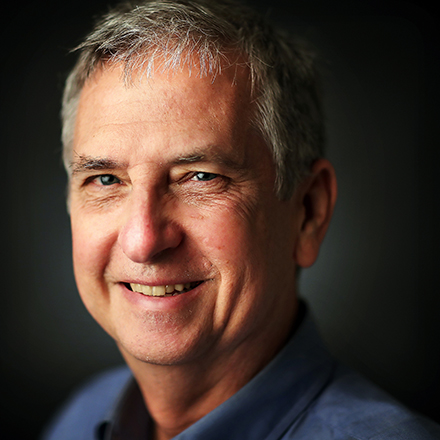 Tom Bailey
Tom Bailey covers business news for The Daily Memphian. A Tupelo, Mississippi, native, he graduated from Mississippi State University. He's worked in journalism for 40 years and has lived in Midtown for 36 years.
---