ALCO, partners have been committed to Frayser for decades
ALCO Management has had a strong presence in many communities throughout Memphis, but specifically in Frayser. Using a variety of techniques with the help of local agencies, ALCO has invested $50.1 million in six properties in Frayser, providing housing for 1,083 families in the community.
"We've been doing this since I got out of college in 1970. I was involved with the original development of one of the Frayser apartments," said Frank Z. Jemison Jr., CEO of ALCO Management. "Effectively now, most all of Section 8 residents are extremely low income. In lots of ways, we have made a specialty of how to house that resident population. That has led us to acquiring other properties in Frayser that have the same population."
ALCO's managers believe they have a responsibility as leaders to influence safe living environments and provide affordable multi-family homes for lower-income families.
"There's an incredible demand for Section 8 rental assistance," Jemison said. "We went to Frayser because there were a lot of properties that we have expertise in. We want to continue to have those properties to be a help to Frayser. That's what we're trying to accomplish."
Most of its Frayser properties have investments from Regions Bank and Independent Bank, and almost all of ALCO's banking partners have been granted property tax freezes. ALCO has also received property tax freezes and bond authority from the Memphis Health, Educational and Housing Facility Board.
"Speaking to what Frank is doing in Frayser and in other communities, is that we have to restore and utilize our infrastructure in this city," said Martin Edwards, executive director of the Health, Educational and Housing Facility Board.
Edwards notes that rehabilitating existing housing where infrastructure is in place is key for two reasons – it is where people want to live, and plumbing, sewer and other expensive infrastructure do not have to be fabricated.
"Rehabilitating existing apartment homes and/or doing complete renovations where that infrastructure exists makes a lot of economic sense for the city," Edwards said.
ALCO partners with a number of organizations to help bring resources to its residents such as tutoring programs for kids, after-school programs and GED programs.
"ALCO is a business and not a ministry, but we try to provide help for our residents," Jemison said.
For more than 25 years, Neighborhood Christian Centers has partnered with ALCO. On Friday and Saturday, Dec. 14-15, Neighborhood Christian Centers hosted its annual Christmas basket distribution, which supplements families' needs.
"We feel the partnership with ALCO is ideal for connecting the housing community to community-based services that allow us to be a relationship strengthener and a support base – kind of like having a guidance counselor in school," said Ephie Johnson, CEO of Neighborhood Christian Centers. "The residents have someone to turn to when they're in a bind. We can help them to move toward stability and sustainability again."
Nearly 11,000 baskets were distributed, and the project has been going on for more than 30 years.
The baskets contain items such as flour, sugar, spaghetti sauce, spaghetti noodles, a chicken, green beans and other canned items.
"We do that as a supplement for the family," Johnson said.
The project is made possible by partnerships with local organizations such as Friends of Second Presbyterian Church and Independent Presbyterian, and the baskets are delivered to both ALCO residents and other residents in the community.
"We love having a relationship with a man like Frank Jemison, who is a jewel in our city and who doesn't try to show off what he's doing," Johnson said. "Anytime we can work alongside him, he is very intentional about how we treat our neighbor. We want to continue to help and support him to bring hope to a community of people who need hope, and treat them with respect and dignity."
ALCO, headquartered in Memphis since 1974, has successfully acquired, developed and managed thousands of apartments, both conventional and affordable properties, in multiple states.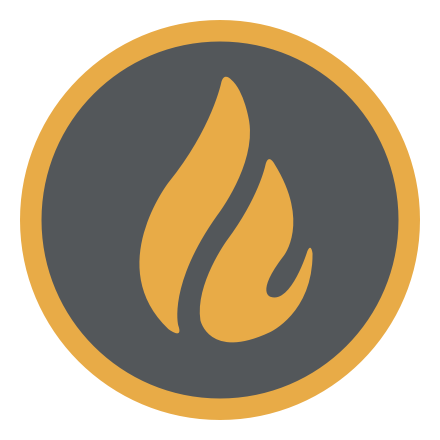 Christin Yates
Christin Yates is a native Memphian who has worked in PR and copywriting for a decade. She earned her B.S. in public relations and M.S. in mass communications from Murray State University.
---