Frayser residents tell city, architects their Ed Rice redesign ideas
Four buckets collecting water stood in the entrance of Ed Rice Community Center Thursday night. Inside the gym, in the center of the facility, 10 additional buckets collected water.
According to Maria Munoz-Blanco, the City of Memphis Director of Parks & Neighborhoods, the building at 2907 N. Watkins is one of the city's oldest community centers and "very well-used."
The city held the first visioning session for residents Thursday to tell them what they wanted in a redesign of the community center. About 50 residents attended the meeting, held in the center's gym.
Memphis City Council has approved $960,000 for the project's design process in the fiscal 2019 budget. The city's park division plans to ask for about $8-9 million for construction costs in the coming city capital improvement budgets. Once that is approved, the project will go up for bid.
"We're looking forward to (the project)," Munoz-Blanco said. "This is a very engaged community and as a part of Memphis 3.0, the idea of strengthening neighborhoods really fits with what parks (division) does. And this center is very well-used and it's old. Buildings do reach the end of their usable life."
A redesigned Ed Rice would mean a newly constructed community center on the site. Located in Frayser Park, Ed Rice also has an outdoor swimming pool, a 1.5 mile walking trail and tennis courts. The city is already refurbishing the tennis courts at Memphis community centers over a seven-year period.
Last fall, the city closed Ed Rice for about a week at the end of August after receiving a complaint about mold. Afterwards, the city said tests conducted by an external environmental consultant showed there was not a mold problem and that the facility was safe.
Barry Yoakum, principal of the architecture and design firm Archimania, and John Jackson, principal of landscape architecture firm JPA Inc., led the people gathered through a series of 10 questions.
The men asked the group questions such as, "What do you want to feel like?" and "What do you want to see when you look over at Ed Rice?"
Answers included pedestrian safety and traffic measures for people walking across N. Watkins, buffering noise from the gym for the meeting/activity rooms that ring it, a stage, an updated (and larger) kitchen, flexible meeting space, computers and updated technology, electronic messaging and whiteboards.
Some of the suggestions included outdoor features, such as additional parking, wayfinding to help people locate the center while in the community, a cover over the pool so that it could be used throughout the year and exercise stations along the walking trail.
Other suggestions centered on programming and maintenance of the facility and grounds.
"A building is nothing but a structure; we're talking about lives," said Gerald Green, a 27-year Frayser resident. "If you do all of this renovating, you have to have people to work this place. Ain't no maintenance-free building. No such thing.
"You see it leaking now, nobody keeping it up, it's going to be leaking again. So, cause and effect. Something is causing this to happen. We just get the brunt of it. Until someone really gets there that cares about Frayser for real, then we're just kicking a can down the road."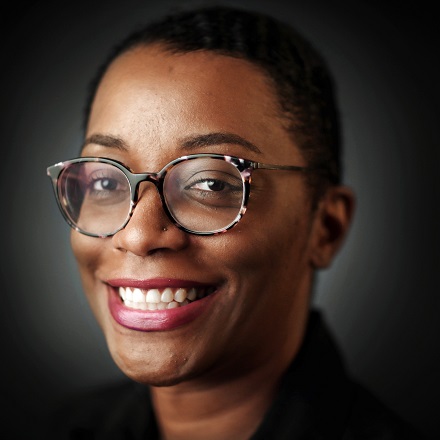 Elle Perry
Elle Perry covers arts and culture and other news for the Daily Memphian. She is a native of Memphis and a two-time graduate of the University of Memphis. Elle previously worked for the Memphis Business Journal and has written for publications including The Memphis Flyer and High Ground News.
---