Kroc Center undergoing $250,000 renovation to AutoZone Challenge Center
The Salvation Army Kroc Center has begun a $250,000 renovation to improve its AutoZone Challenge Center and offer a more welcoming experience for members and visitors.
The three-story center expanded in 2016 to a third level to increase its fitness space, a project that doubled its cardio capacity. The first floor of the AutoZone Challenge Center is the Welcome Center where guests are scanned in and/or register as they enter, and the second floor is for youth programs.
"The renovations allow us to increase the capacity of our youth services, which include after-school programs, camps, Bible study, homework, social and recreational time and to also offer a more inviting and efficient experience in our Welcome Center," said Cleo Griffin, director of the Kroc Center.
With 10,000 members, the Kroc Center scans in an average of 950 visitors per day.
"We're trying to make the experience more efficient and customer-friendly and add self-service options as well as be able to empower the consumer to have more options at their fingertips," Griffin said.
The second floor of the AutoZone Challenge Center houses the after-school program Kroc Reach. By renovating Kroc Reach, the facility will have more program space and be able to offer a tutoring program. The first floor will house Child Watch. Prior to the renovation, children were cared for in different parts of the building. The renovation will allow the Kroc Center to expand the square footage of Child Watch and keep it in one, centralized space.
Members are also excited about the changes and renovations.
Jessica Ganus and her husband, Bill, have been members since the Kroc Center opened in 2013.
"At that time, Bill and I had a 1-year-old, and the Kroc Child Watch was one of the few places she'd be happy to hang out for a few minutes without mom or dad," Jessica Ganus said. "We've since added two more kids to the mix and have continued going to the Kroc regularly. With the renovations, the Child Watch program will be able to even better serve families and kids. They'll have more space, and with all of it centered at the Challenge Center, they'll be able to grow and expand on the cool things they are already doing."
Griffin sees other fitness and community centers around town as allies rather than competition.
"With the YMCA and other organizations, we are brothers and sisters in the fight for a healthy community, rather than competition," he said. "Memphis is a big city with a lot of rooftops and a lot of needs, and we need as many providers as we can get."
Scott Crosby has been a board member for the Memphis Salvation Army since 2001. He has served as chairman of the board, and he and his wife also chaired fundraising efforts to raise money for the Kroc Center in 2008-2009.
"After designing and building the Kroc Center, we realized a few things could be improved," Crosby said. "One of those was the Welcome Center as you come in. We wanted to make it more gracious and welcoming so that you feel like you're in a Salvation Army space."
Griffin has been Kroc Center director since 2016 and has been in nonprofit management for roughly 15 years.
"I married a Memphian and ended up in Memphis," Griffin said. "When I came to Memphis, I was working with the YMCA out of the corporate office. This opportunity with the Kroc Center became available, and it aligned with my experience and my passions so I applied, interviewed and three years later, I'm still here."
In 2003, Joan Kroc gifted The Salvation Army $1.5 billion in matching funds for the construction of community centers across the U.S. After undergoing a rigorous application and selection process, Memphis became eligible to receive a matching gift from the Kroc Trust in 2005.
The 100,000-square-foot Ray & Joan Kroc Community Center opened in February 2013 at the northwest corner of the Fairgrounds property in Midtown. It provides services centered around its four program elements of worship, education, arts and recreation.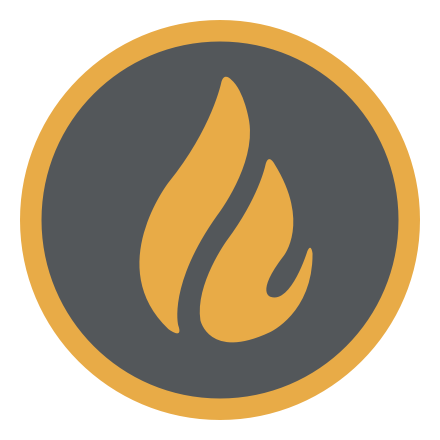 Christin Yates
Christin Yates is a native Memphian who has worked in PR and copywriting for a decade. She earned her B.S. in public relations and M.S. in mass communications from Murray State University.
---