Parents learn about U of M Middle School's project-based learning approach
SCS board to vote on proposed school Tuesday
Curious parents and students came out Saturday afternoon to a public engagement session at Bethel Labelle Community Center to learn about the proposed University Middle School, which would become the first local middle school to feature fully immersive project-based learning (PBL) if approved next week by the Shelby County Schools board.
PBL is more widely used in high schools across the country, including Memphis' Crosstown High and T-STEM Academy East High School.
"One of the things our committee said was, 'Why are we waiting for high school? This is a good learning methodology. Why not introduce it to children at the middle school level?'" said Remy Debes, a philosophy professor at the University of Memphis and co-chair of the University Middle steering committee. "One of things about project-based learning is that it allows within the project itself to move at different paces and develop their skills in different ways, work on whatever their weaknesses are and enhance their strengths."
The plan for the school has come together quickly over the past year, with the mission to design a vision for exciting new opportunities for students in Memphis.
---
MICHELLE CORBET: No grades, later start time, U of M takes fresh approach to middle school
---
Parents were able to ask questions and learn how a typical day will be structured at the middle school.
The students will be able to choose elective courses, such as foreign language, arts, advanced literature or advanced robotics, and there will be flexible PE and club activity time options.
"Flexibility is what we think will lead to maximum effectiveness of learning," Debes said.
At first, the school will focus on a few sports like cross country/track, soccer, basketball and swimming, and a partnership with Lausanne Collegiate School would offer other sports and activities not available at University Middle. The new school's music options will be handled in a similar fashion.
"I like the fact that it's flexible learning and it's not doing the traditional grading system," said parent Alexandria Johnson, who attended the session with her husband, Michael, and their fourth-grade student. "For some kids, there's a lot of stress to achieve those scores and grades. I like that based on their capabilities."
They plan to apply next spring for the 2020-2021 school year.
The university has operated the Campus School, an elementary school, and early education center for years and hopes to build on the success of those schools.
Debes expects to see more partnerships with local organizations like one proposed with New Ballet Ensemble to offer students more extra-curricular activities.
The vision of the school turns on two ideas: to be an innovative educational center and to be a model laboratory school.
"Really, that's the idea for all university schools – that at the same time as being ideal places to send your kids for an education, they are centers of educational research," Debes said.
The new school's curriculum would reflect the demands of the dynamic, high-tech, diverse world and will teach kids to take ownership of learning though projects.
"The University of Memphis cares so deeply about the community and about educational innovation and thinking about new and different and cutting-edge ways to educate our college students, and that translates to our young adults in the community," said U of M Associate Dean of Students and steering committee member Sally Gates Parish. "So, the laboratory mission of the school is to empower the faculty, parents and students to think outside the box about their own learning and what that looks like."
Students would not have daily homework and would not receive traditional letter grades for their work. Instead, the school will use competency-based assessment. As a partner school with the SCS system, students will still be required to pass the state's standardized exam, currently TNReady.
"When you sit down and talk to colleges, let alone employers, and ask them what they're looking for, they don't talk about grades, they talk about abilities and skills," Debes said. "So why are we waiting so long to turn our attention to development of these skills instead of doing it early?"
SCS has designed an enrollment strategy to help University Middle meet its overall diversity goal, with one-third of students coming from Campus School elementary, one-third coming from within a two-mile radius of the school, and one-third from the county at large.
The school would be established at the former St. Anne Catholic School on Highland Street at Spottswood Avenue, and would expand the U of M campus footprint.
"Our goal is to have that sense of diversity," said Christie Johnson, a steering committee member and teacher at Campus School. "There is no planned academic requirement for admission. However, students must demonstrate satisfactory behavior and attendance over the previous calendar school year."
The school goes up for a final vote by the Shelby County Schools board on Tuesday, Feb. 26, at 5:30 p.m. If approved, the school will begin accepting student applications through the U of M online application process at www.memphis.edu/middlechool/ the next day at 8 a.m. for its first semester this fall. Applications will be accepted until mid-March.
"It's going to challenge us," said SCS board member Joyce Coleman, who came out for the meeting Saturday. "If their model goes through the way that they plan, it's going to push SCS to come up to where they are in some of our areas. With some of them, we're already there. In other areas, we need to come up more."
The school would open in stages, with a single sixth-grade class of around 60 students for the first year. The following years would likely include incoming sixth-grade classes of up to 90 students.
Work on renovations to the former St. Anne Catholic School will not begin until the school is approved.
The steering committee is lining up final interviews for the school's director position, and they hope to be able to make an announcement by the end of March.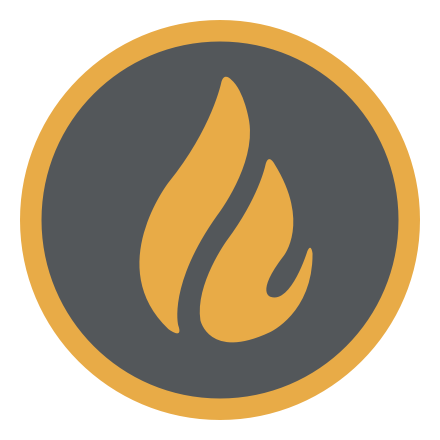 Michael Waddell
Michael Waddell is a native Memphian with more than 20 years of professional writing and editorial experience, working most recently with The Daily News and High Ground News.
---