Beefed-up crosswalk taking shape at the Highland Strip
The rejuvenated Highland Strip – with its row of nightspots, hamburger shops, late-night cookies, ice-cream parlor and coffeehouse – is a terrific amenity for the University of Memphis and its thousands of students who study and live on the east side of South Highland.
But those businesses turn into trap bait, considering students must cross Highland to reach them. The avenue is not only five lanes, it is one of the few north-south arteries through East Memphis. Traffic can be fierce there.
Will Rich wasn't a student, but a young, married adult when he and some friends tried crossing Highland the night of Oct. 27, 2017, near Newby's at 539 S. Highland. They had gone to the Highland Strip to watch the U of M vs. Tulane football game on TV,  and left when it finished.
A northbound hit-and-run driver struck Rich, now 33, in front of the venerable Newby's college bar. He received multiple injuries, including a life-altering traumatic brain injury.
His wife, Autumn Rich, in her inspirational blog called Things No One Tells You, recalls having enjoyed time with her own friends that weekend night when she got the call about her husband.
"There was nothing that prepared me for that call nor the events to follow," writes Autumn Rich, who, because of their experience, has become a workers comp catastrophic nurse case manager. She handles cases involving traumatic injuries.
New crosswalk underway
Seventeen months later, the city this week started building a Highland Strip crosswalk with some physical protections as well as painted stripes.
Here's how University District development officer Cody Fletcher describes the new crosswalk:
A large planter will be set in the middle turn lane. Signs on both sides of Highland are being installed with LED lights that can be activated to flash when pedestrians push the button. Another sign will be posted in the median that reminds motorists state law requires them to yield to pedestrians in crosswalks. And a curbed bump-out is being installed on the west side of the crosswalk to shorten the walking distance.
Fletcher likens pedestrian activity on the Highland Strip to the Beale Street and Overton Square entertainment districts, especially late at night or on weekends.
But in some ways providing pedestrian safety has been more challenging on the Highland Strip because South Highland is so wide and busy with traffic, he said.
"We're trying to push it more toward the Beale or Overton Square type of feel," Fletcher said.
The $190,000 crosswalk is being funded through the University District tax increment financing, which projects to generate $22 million over 20 years for public infrastructure improvements.
The larger plan
The crosswalk is just an early piece of a much larger, more comprehensive project to make five blocks of South Highland safer and more appealing.
The University District is working with the city and LRK on streetscape improvements from Midland, north of the strip, to Kearney, south of the strip.
The project will "reimagine that whole area," Fletcher said. "The primary goal is for us to slow traffic down. … The main goal is to promote pedestrian safety. And it makes it better for businesses to have people slow down between Midland and Kearney."
How much to reduce the posted speed limit will be a judgment call. The city's traffic engineers must balance the safety of pedestrians with the effects on traffic movements.
"We're going to work with the city to make it happen, at least for the stretch between Midland and Kearney," Fletcher said.
"If it adds a few seconds to somebody's commute time, it's worth it for the safety of pedestrians."
'Forever changed'
Will Rich is super intelligent, earned his MBA from the U of M  while getting his pharmacy degree from the University of Tennessee Health Science Center, and thanks to three months of rehabilitation at the Shepherd Center in Atlanta was able to return to work for his supportive employer, a specialty pharmacy, Autumn Rich said Thursday.
"He's not back to baseline, however," she said. "He'll never be back to baseline. He's able to function. His life was forever changed by being hit by a car."
Soon after the accident, Memphis Police called to speak to Will as part of their investigation. At that time he could not speak, he was on a ventilator, and even now he cannot remember the night of the accident as well as other things.  
"I lost it," Autumn recalls of her reaction to the police request for his statement. She's never heard back from police.
As far as she knows, the investigation was dropped. "There was a Blue Crush camera but the video wasn't clear. It was raining that night," she said.
Besides, she added, "my main concern is getting him better."
'Something needs to happen'
Autumn had been unaware of the project to make crossing South Highland safer.
"I think it's great," she said of a reporter's description of the crosswalk and future, five-block plan.
"I wouldn't wish what we've been through on my worst enemy," she said.
Reducing the risk for anyone else getting hurt there "is positive," she said.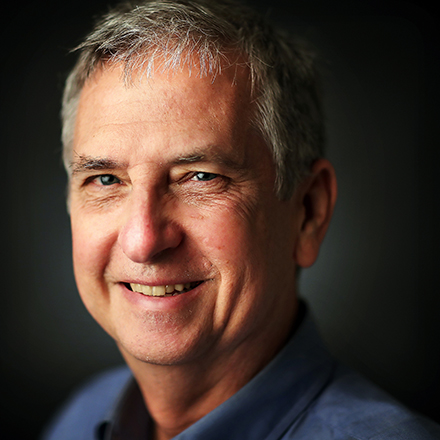 Tom Bailey
Tom Bailey covers business news for The Daily Memphian. A Tupelo, Mississippi, native, he graduated from Mississippi State University. He's worked in journalism for 40 years and has lived in Midtown for 36 years.
---