Memphis, Shelby County announce effort to reduce homelessness
Memphis and Shelby County are considering a joint effort to open a new women's homeless shelter and implement a plan to end street-level homelessness in the next 2 1/2 years.
The Memphis City Council and Shelby County Commission presented a joint resolution Thursday that would fund the women's shelter as part of a relocation and expansion of Hospitality Hub, a centralized resource Downtown to help people out of homelessness.  
The Hub's new proposed location is 501 Washington Ave., the former Memphis Public Service Inspection Station. The current facility is located at 82 N. Second St., and its new location is expected to be 6,000 square feet, twice the size of the current facility.
Hospitality Hub data shows women make up 37% percent of Memphis' homeless population, but just 22 emergency beds are available for women within the city limits – representing just 6% of the total available beds at Memphis shelters. The new women's shelter hopes to address that problem by adding 32 individual beds.
"I never say to a man, 'Tonight you have to sleep outside,'" Hospitality Hub Executive Director Kelcey Johnson said. "I frequently have to say to a woman, 'Tonight you have to sleep outside, because there's no bed for you.'"
Johnson said the average stay for a person at the Hospitality Hub is four to nine days, but varies from case to case. Nearly 1,600 homeless people utilized the Hub's services in 2018.
The Hub expansion also features a ground-floor intake center, a headquarters for the city's Work Local program, and a 10,000-square-foot outdoor-plaza space, which includes a community table, food truck space, and community garden.  
The council and commission presented the resolution at a joint meeting held Thursday afternoon at the county building, but each body must vote separately on the matter.
Memphis Mayor Jim Strickland said the outdoor plaza would help solve the city's need of assisting the homeless throughout the day.  
"When I took office (and) the new City Council took office, helping our homeless population was a top priority," Strickland said. "I charged my team to find a solution, because homelessness is a community issue, and what we're bringing today is a community solution that we are all going to work on as a team."
Memphis already allocates $375,000 for the Hub through City Council grants and Work Local program funding. Per the resolution, the city would provide an additional $275,000 in fiscal 2019, $275,000 in fiscal 2020 and $550,000 in fiscal 2021. 
Shelby County would allocate $250,000 in fiscal 2019, $375,000 in fiscal 2020 and $650,000 in fiscal 2021. The Downtown Memphis Commission is also contributing $100,000 to the effort over the next two fiscal years.
Memphis and Shelby County are also proposing an $1.2 million annual investment after FY 2021.
"Historically, we haven't addressed it as thoroughly as the city has in the past. We're looking to do a little more than what the city is now," County Commission Chairman Van Turner said after the meeting.  
Hub officials said they have raised $5.5 million in private capital as part of the private-public partnership for its relocation and expansion. The capital is contingent on the city and county raising its portion.
The Memphis City Council is scheduled to vote on the resolution in May. The Shelby County Commission will vote on the resolution via a budget amendment near the end of budget season, Turner said.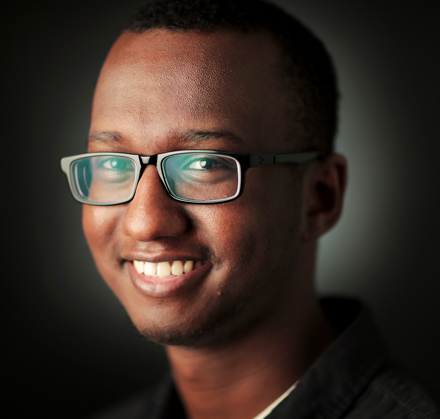 Omer Yusuf
Omer Yusuf is the county government reporter for The Daily Memphian. Omer was previously a reporter at The Jackson Sun and is a University of Memphis graduate.
---