Organizations raise questions about Hospitality Hub expansion
Two local organizations have questions about Memphis and Shelby County's proposal to fund a relocation and expansion of the Hospitality Hub as part of an effort to end street-level homelessness Downtown in the next 2 ½ years.
Mid-South Peace and Justice executive director Brad Watkins said the city and county should consider redirecting millions in potential funding for the Hub — a centralized temporary housing resource Downtown to help people out of homelessness — to more permanent housing solutions like the Memphis Housing Authority and section 8 housing vouchers.
"When you have an opportunity with the city and county willing to make a real investment (in ending homelessness), we want that to be the most effective investment possible," Watkins said.
The joint proposal for the Hub includes a new 32-bed women's homeless shelter and a 10,000-square-foot outdoor plaza, which includes a community table, food truck space and community garden. 
Hospitality Hub data shows women make up 37% of Memphis' homeless population, but just 22 emergency beds are available for women within the city limits – representing just 6% of the total available beds at Memphis shelters.
Union Mission executive director Scott Bjork also raised questions about the proposed women's shelter being just across High Street from Union Mission's homeless shelter at 383 Poplar.
If the proposal is approved, the Hub would move from 82 N. Second St. to 501 Washington Ave., the city's former automobile inspection station, which is twice the size of the current facility.
Perhaps a dozen homeless men were staying inside the old inspection station Tuesday morning when a crew of about 15 city workers arrived with a backhoe, dump trucks, shovels, rakes, push brooms and face masks.
The homeless slowly left the property as the city employees starting clearing out vast amounts of trash, cardboard boxes, plywood and other debris that the homeless left behind.
"In most communities mixing homeless men and women together in proximity has never really worked too well," Bjork said.
Earlier this year, Union Mission started construction of a $34 million expansion of its men's homeless shelter and homeless services.
---
Tom Bailey: Union Mission building $34M homeless shelter
---
"As of now, I haven't heard anything from the city or Hospitality Hub or any of the folks involved in planning it," Bjork said, who learned about the proposal through news accounts.
Hospitality Hub executive director Kelcey Johnson said there is "no competition" between the Hub and Union Mission, and that having services nearby will help, not hurt.
"At the Hospitality Hub, we don't do anything by ourselves or for ourselves," Johnson said. "We rely on partnerships."
Johnson said building homes alone is not a solution to homelessness, and the services it provides such as comprehensive case management and mental health assistance are vital.
"Homelessness is a big problem, but is a symptom of many great problems," Johnson said.
Shelby County Commission Chairman Van Turner wants other entities to join the Hub in a joint venture to provide permanent housing and medical care after the homeless leave temporary housing. He mentioned the Salvation Army and Church Health as two potential partners.
"I'm a big proponent of working collectively and efficiently," Turner said. "That makes government more effective and nonprofit groups more effective."
Watkins plans to meet with elected officials over the next several weeks to push for permanent housing funds for the homeless.
"It's a complicated issue, but we have to be very strategic," he said. "The best solution isn't the one that's always the prettiest."
Memphis Mayor Jim Strickland and Shelby County Mayor Lee Harris both support the proposal and the Memphis City Council and County Commission are set to vote on the resolution before the end of the current fiscal year June 30.
Hub officials said they have raised $5.5 million in private capital as part of the private-public partnership for its relocation and expansion. The capital is contingent on the city and county approving funding.
The city, which currently provides $375,000 in grants to the Hub, is proposing to add $1.1 million over the next three fiscal years. The county is considering contributing $1.275 million the next three fiscal years and both governments are pledging $1.1 million after fiscal 2021. 
The National Alliance to End Homelessness is unaware of data showing that locating a women's homeless shelter near a men's shelter results in good or bad outcomes, president Nan Roman said Tuesday.
"An issue around women's shelters is often security. Also, sometimes even if it's not a domestic-violence shelter they like to be a little lower profile because people do get preyed upon," Roman said.
"If people know that the women will be leaving at seven every morning, then sometimes there is exploitation and trafficking," she said. "But with good security and policy, I think that can be addressed. 
"I don't think there's any particular reason why (a men's shelter) being next to another shelter is an issue," Roman said. "It's an issue, generally, that women's shelters need to attend to security. It's not necessarily homeless men who will bother them. It could be a boyfriend or trafficker."
Whether intentional or not, moving an enlarged Hospitality Hub next to an expanding Memphis Union Mission apparently will create a substantial concentration of facilities for the homeless.
"You can get an over-concentration of programs, especially in poor neighborhoods," Roman said. "It's less expensive to develop property there than in nicer neighborhoods and there's probably not as much NIMBY (not in my backyard) push-back against it."
But if the area has good access to public transportation, grocery stores, drugstores and other services that the homeless need, the concentration could be a benefit, she indicated.
However, there's no evidence that a co-location of services or campus-like homeless communities provide a better outcome for the homeless, she said.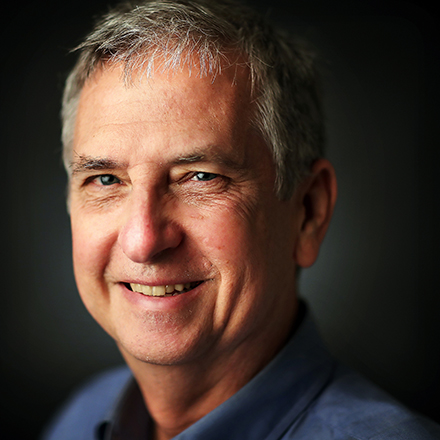 Tom Bailey
Tom Bailey covers business news for The Daily Memphian. A Tupelo, Mississippi, native, he graduated from Mississippi State University. He's worked in journalism for 40 years and has lived in Midtown for 36 years.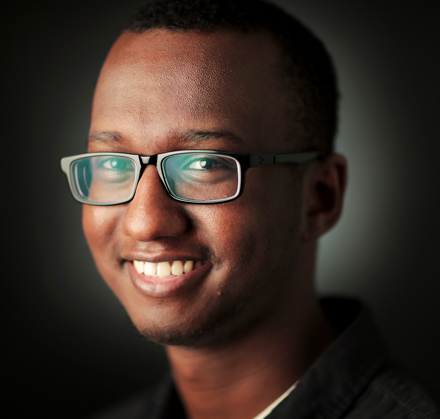 Omer Yusuf
Omer Yusuf is the county government reporter for The Daily Memphian. Omer was previously a reporter at The Jackson Sun and is a University of Memphis graduate.
---