North Memphis
Roll, Kruger, roll: Memphis plant churns out the TP
Normally, the Memphis plant that makes more than 1 million rolls of toilet paper daily keeps a month's worth of product under its roof.
But with the demand created by the COVID-19 pandemic, "our inventory is down to days, literally. Single-digit days," Fred Ceruti said.
Ceruti is vice president of manufacturing for the Kruger Products facility in North Memphis. It also makes paper towels and facial tissue.
"No one saw this coming," he said of the clamor. "We can handle a little surge, but this is three to four times what most can handle."
---
---
The good news is that the 1.5 million-square-foot complex happens to be the city's largest manufacturing plant.
Editor's Note: The Daily Memphian is making our coronavirus coverage accessible to all readers — no subscription needed. Our journalists continue to work around the clock to provide you with the extensive coverage you need; if you can subscribe, please do. 
The better news is there are no shortages at the place where toilet paper is made. The product will keep coming to stores whether the shelves happen to be empty today.
The best news is Kruger has figured out a way to make even more toilet paper despite running at full capacity 24/7 even before COVID-19 hit.
"I've still got plenty of raw material to make tissue," Ceruti said of the pulpwood that comes to 400 Mahannah Ave. by truck and train.
---
---
The manufacturer, in concert with its big retail customers such as Walmart and Home Depot, has made a key change to increase production.
Customers want to buy more rolls of toilet paper, especially since many stores are limiting the number of packages a customer may purchase at one time. So, Kruger has virtually eliminated the smaller packages holding just four or six rolls.
The industry refers to the different size packages as different stock keeping units, or SKUs, and pronounces it "skew."
"Big packs – 12-roll packs, 18-roll packs, 24-roll packs – those are basically your top-running SKUs now," Ceruti said. "With the bigger packs, the machines just run a lot more efficient."
The Kruger plant, of course, cannot make any toilet paper without the 500-plus employees who work there. The company has taken a number of actions to keep them healthy.
The plant has tweaked its operations to ensure workers stay at least six feet apart. Kruger also has installed hand-washing sanitation stations throughout a complex so vast that some workers ride large tricycles or electric carts inside.
---
---
The break rooms have been divided to prevent larger groups of people. Crews are brought in to spray disinfectant in the plant.
The Memphis plant makes White Cloud and Great Value brand toilet paper for Walmart, HDX as Home Depot's store-brand toilet paper, Berkley Jensen as BJ's (a Costco-like chain in other regions) store brand, as well as toilet paper for other private labels.
Pandemic or not, customers visit the bathroom generally the same number of times. Should not Kruger anticipate a downturn in sales in coming weeks and months as consumers use the supply they stored at home?
"I think you'll see a small lull, of course," Ceruti said, adding sales should experience a "little bump" up.
The plant makes toilet paper only for residential consumers. Some other manufacturers make what the industry calls "away-from-home" toilet paper found in such businesses as hotels and other institutions.
So generally, sales for home-product manufacturers like Kruger should climb during this time that families are staying at home. 
The Kruger workers and executives don't claim the hero status of the front-line medical workers. But they do receive encouragement from friends and relatives.
"It's funny, I do get [comments] on LinkedIn like, 'Keep making what you make, Fred. We need it in the stores faster.'
"We're part of the (Greater Memphis) Chamber of Commerce and get the same thing from them: 'Keep doing what you're doing,' 'Keep your employees safe.'"
And he's keeping a few of his lucky neighbors in Arlington happy. When Ceruti has a few packages of TP to spare, he likes sharing them. 
COVID-19 in Memphis & Shelby County: March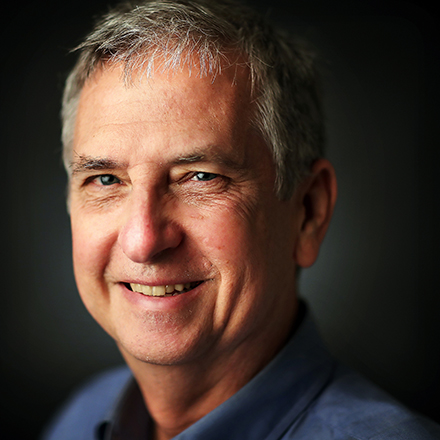 Tom Bailey
Tom Bailey covers business news for The Daily Memphian. A Tupelo, Mississippi, native, he graduated from Mississippi State University. He's worked in journalism for 40 years and has lived in Midtown for 36 years.
---