SANFORD
Opinion
Local news has competition again — and that's good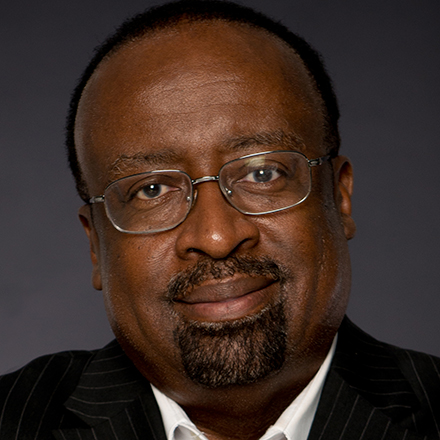 Daily Memphian
Otis Sanford
Otis Sanford holds the Hardin Chair of Excellence in Journalism and Strategic Media at the University of Memphis and is the political analyst and commentator for WATN Local 24. Contact him at 901-678-3669 or at o.sanford@memphis.edu. Follow him on Twitter @otissanford.
The first time I voted was in the 1972 presidential election — Richard Nixon vs. George McGovern.
I was 19 and a sophomore journalism student at what was then called Northwest Mississippi Junior College in Senatobia, seven miles from our family farm across the Tate County line outside Como.
The election itself was a forgettable, ho-hum affair. Nixon, the incumbent Republican, trounced McGovern, a liberal Democrat from South Dakota whose campaign was doomed from the start. But I will never forget my first trip to the voting booth because, despite the expected outcome, the election was historic.
---
---
It marked the first time that people under 21 could participate in an election. Congress in March of 1971 passed a proposed constitutional amendment to lower the voting age to 18. It took less than 3½ months for the required 38 states to ratify the proposal, which became the 26th Amendment to the U.S. Constitution.
The swiftness was understandable. Young people my age were using another part of the Constitution — the First Amendment — to peaceably (sometimes) assemble and protest against the so-called establishment.
They effectively argued that 18-year-olds were being drafted and sent off to war in Vietnam. So, if they could die for their country, they should be allowed to vote in their country.
A few weeks before the November 1972 election, I wrote a lengthy article for my college paper, The Ranger Rocket, on the candidates and the significance of changing the voting age. 
That reporting, along with my parents' ordeal being denied the right to register in Mississippi until they were in their 50s, got me hooked on politics. And taught me the importance of taking part in the voting process.
Since '72, my journey in journalism has taken me to Ole Miss, Jackson, Mississippi, Memphis, Pittsburgh, Detroit and finally back to Memphis. At every stop, I had some involvement in covering politics, either as a reporter or editor. And my interest in writing and commenting about politics is just as strong today as when I was a college student.
---
---
These days, I combine that interest with my passion for journalism education. Which means I have best of both worlds — doing what I love in both a classroom and a newsroom.
It's one reason why I jumped at the chance to bring my weekly political column to The Daily Memphian when it launched less than two years ago.
I cherish the competitive newspaper environments that marked the early years of my career — in Jackson between The Clarion-Ledger and Daily News, in Memphis between The Commercial Appeal and Press-Scimitar, in Pittsburgh between the Press and Post-Gazette and in Detroit between the Free Press and News.
Those experiences and my academic work studying where traditional print journalism is headed convinced me that The Daily Memphian represents the new model for delivery of in-depth local news. The Daily Memphian has also reinvigorated the competitiveness in local print journalism.
No one can deny that The Daily Memphian's presence forced The Commercial Appeal, a paper I still love, respect and read, to step up its game covering local news. Its current executive editor, a good friend, has done a tremendous job assembling an aggressive staff and improving its local coverage.
It reminds me of the days when the CA and Press-Scimitar went head to head in the pursuit to be first, but mostly to be accurate. I believe that environment exists again today in Memphis. There was always more than enough news in this community to keep more than one daily newsgathering staff busy.
---
---
Now with online, every news organization in town — broadcast, print and niche — is competing for a respectable share of the news audience. And with the ongoing COVID-19 crisis, journalists at The Daily Memphian and every other news outlet in Greater Memphis are busier than ever covering the biggest global story of the 21st Century.
And while the Daily Memphian's coronavirus coverage is free without having a subscription, good journalism is not free. My faculty colleagues and I in the University of Memphis Department of Journalism and Strategic Media work hard to prepare the next generation of journalists for meaningful careers. Because if there ever were a time for quality, credible journalism that presses for accountability and serves the public's interest, that time is now.
The Daily Memphian's model is nonprofit, which represents a fast-growing segment of the news media world. But the costs of gathering the news remain the same. It's why I am personally urging readers to subscribe. Consider it an investment in information that's local, timely, useful, credible, thought-provoking and, yes, entertaining.
This news site employs some of the best journalists I've been associated with during my 45 years in this business. And I've been around some great ones. It has a good mix of experienced reporters and editors with a wealth of institutional knowledge and a young corps of talented journalists eager to learn and grow.
Daily Memphian subscribers also get the benefit of solid, in-depth reporting by the Institute for Public Service Reporting at the U of M, run by veteran, award-winning journalists Marc Perrusquia and David Waters.
---
---
And, of course, each week I try to deliver topical columns, mostly on politics and social justice. My views are sometimes provocative but never intended to be crass or mean-spirited. I seek to expose hypocrisy, unfairness and self-interest. Because I believe politics is about more than just the next election. It's about public service and good governance. And it's about doing what is right for people, not what's popular or expedient.
Daily Memphian reporters Bill Dries, Linda Moore and others give you the facts surrounding local political decisions. My role is to add analysis and commentary of those decisions.
I consider my political views to be left of center, and constantly with the underdog in mind. Since casting my first ballot in 1972, I have voted for Democrats, Republicans and Independents. I have no automatic allegiance to any party. And in honor of those who fought and died for the right to vote, I have not skipped an election — local, state or federal.
My opinions are shaped by my experiences growing up. But mostly they are shaped by my experiences as a person with journalism in his soul and a love of Memphis in his heart.
To those who read my columns each week, I thank you. To those who are not regular readers, I ask you to subscribe. Plenty of quality journalism is being done in Memphis. And The Daily Memphian is now a vital part of that work.
---