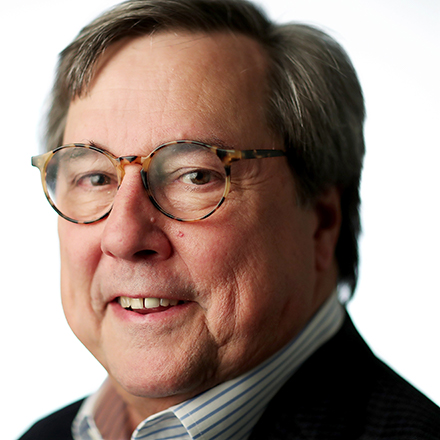 Dan Conaway
Dan Conaway is in a relationship with his city. A communication strategist, freelance writer, and author of "I'm a Memphian," he can be reached at dan@wakesomebodyup.com.
Conaway: An unforgettable itinerary
REMEMBERING A FRIEND. My father had a 1960 Valiant. No floor mats, no radio, straight shift, no air, and the heat came from the engine block by opening a little door under the dash. That Valiant was Mike Lupfer's kind of car.
A car served a purpose. He didn't like driving them any more than he had to, and paying a penny more than he had to for one made no sense. Clothes were like that, too. Just cover the subject, stay dry, stay warm, cool off. Fashion show over. Mike had no pretense. Spoke when he had something to say, thought about it first, and told you what he thought. He never did anything for status, never asked for or expected recognition, never made a single cool move that I'm aware of … and for precisely those reasons … he was one of the coolest people I've ever known.
He was a former chair of the psychology department at the University of Memphis, one of the more recognized and respected of the university's faculty members for decades, and involved in more meaningful ways in the city than many of the people who have known him for all that time have ever known, because he would never tell you all of that.
He was empirical, he taught statistics … and he was an incurable romantic … and because students could see that, he was an immensely popular professor … even though he taught statistics.
He had a Ph.D. in psychology … and he loved theater and Sondheim … and because he had a Ph.D. in psychology, he understood Sondheim.
He led by example and had a marvelous sense of humor. For instance, he led his Leadership Memphis class down to the lake's edge for a bit of skinny-dipping at their final retreat at Pickwick. When they were caught in the flashlight beam of a security guard and asked who they were, Mike responded, "Leadership Selmer."
He was quietly inspirational. For instance, he inspired me to lead my Leadership Memphis class down to the lake to do the same at our final retreat.
He had an unusual skill set. For instance, he could fall asleep anytime, anywhere. In a rocking chair … a rocking chair for sale in the middle of a store in Hardy, Arkansas … causing a woman to lift his arm in order to see the price. On a rock, on the edge of a mountain in the Alps … causing those with him to pause before waking him up, because any move at all would send him a couple of miles over the edge straight down into Switzerland on one side or France on the other.
Dr. Michael Lupfer was my friend. He was just there, just across the driveway we shared on Harbert for 25 years.
Rivers in Russia flowed across the driveway from me, mountains rose in Colorado, and Wyoming, in Vermont and Maine, in France and Switzerland, and countless trails rose and fell in front of me with the sun, and city after city showed me her corners and curves, told me her stories, and fed me at her tables. Across the driveway from me, trains carried me out of Czechoslovakia just as the Russians were coming in, villagers in South Africa made me colorful baskets, and a colorful woman named Mildred Lupfer from Sheffield, Alabama, made me nuts & bolts every Christmas.
Across the driveway from me, I stayed in the Hotel Melia Costa Del Sol, Peterhouse College in Cambridge, and in the Bilderberg Hotel in Amsterdam. I stayed with friends in Milton Malsor, Northampton, and in a place I can't pronounce just outside of Guadalajara, and with family in Jasper and Austin, and visited everybody on the semiannual All Living Relatives Tour in Black Mountain and Myrtle Beach.
Lupfer world was across the driveway, and I had the itinerary – phone numbers for all of it, exact times of departures and arrivals, and absolute assurance that it would be meticulously planned, beautifully photographed, and presented on their return.
Other people showed slides from trips. Mike presented a documentary.
Other professors have students visit their offices. Lupfer students visited Mike and Shirley at their home. In fact, so did much of the faculty. And the theater community. And interesting people of every sort. And us.
Other people have neighbors. We had family just across the driveway.
The Lupfer family has shared Christmas Eve dinner with our family in our home for 40-plus years. Last year, Mike wasn't there. But, of course, Mike was there.
When Mike's mother, Mildred, died, I asked him how to get to Sheffield for the funeral. His reply was the best set of directions I've ever received. He said, "Just go out Poplar and take a left at the first light in Alabama. It's 14 miles from there."
He didn't leave me an itinerary for his longest trip, but I know exactly where he is:
He's as close as a thousand memories, no more than the width of a driveway away.
I'm a Memphian, remembering another, and thankful he was among us.
---