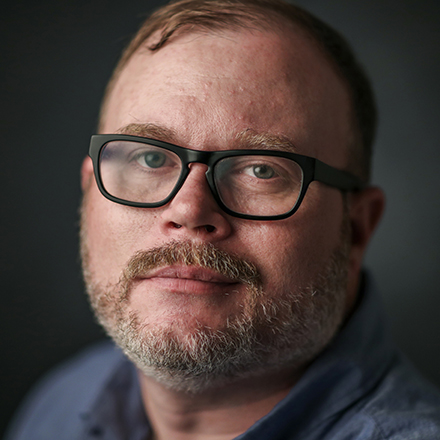 The Memphis 10: Who will the real challenger be in the city mayor's race?
A double-fistful of observations on the week in Memphis
This week the Memphis 10 takes an early look at the Memphis mayor's race, sifts through some Nashville-related nonsense, and more.
1. Money in the mayor's race
Earlier this week, I asked a co-worker if they thought the Memphis mayor's race would get interesting, and their response made me realize I'd phrased my question too imprecisely.
Of course it will get interesting.
This is a race with emblems of past (Willie Herenton), present (Jim Strickland), and future (Tami Sawyer). An incumbent facing the first black mayor in the city's history, coming for his former perch, and someone, in Sawyer, who's trying to become the city's first woman mayor, and trying to ride a wave of younger, more progressive candidates that have grabbed headlines and offices coast to coast.  
But will it really be competitive?
It's not remotely close on the fundraising side, as Bill Dries reported this week.
That financial advantage and the not-unrelated advantage of incumbency will be a lot for any challenger to overcome. But Memphis deserves a real election, contested on real issues, and Strickland's two leading potential challengers seem perhaps well-suited to provide that.
Both Sawyer and Herenton are rooting their cases for change in the same issue: Economic equity, more specifically the city's racial wealth gap. The money in the mayor's race that really matters, or at least should.
Herenton, who exited the office in the middle of his fifth mayoral term a decade ago and then fell short in a challenge to U.S. Rep. Steve Cohen, has to convince voters that he's more than a chapter in civic history. And the equity question may be a tougher one for him to press.
Memphis' issues with economic equity are not new. They didn't show up when Strickland did. The focus on it may now be heightened and the vocabulary around it may have changed. But the issues are deep and longstanding, and Herenton had five terms to address them.
Sawyer, who made her name as a citizen activist before she made her way onto the County Commission, has to convince voters not only that she is indeed the future, but that the future is now. Being mayor of a city isn't just about ideas and ideals, it's about execution. It's a management job. And the personal capacity question is one any inexperienced candidate has to answer.
Sawyer's "We Can't Wait" messaging seems smart in this regard. It takes a potential perceived weakness head on. She's perhaps better situated to press the equity case. Generational awareness – seeing old problems through a changing lens – has altered the debate around these issues.
Strickland's got a record to run on, however one interprets it. The discovery that the city had accidentally inflated its improvements in minority business spending was something of a black eye, but the numbers remain improvements over the city's previous administration.
While touting a "momentum" that puts a spotlight on a development spike Downtown, Strickland has long focused on the kind of basic city services that touch all citizens, and just introduced a budget that gives raises to all city employees and creates a new Affordable Housing Trust Fund.
For now, though, what's most interesting might be the question of which challenger emerges as the more significant one. That sub-contest, whatever the final outcome, might say the most about how the city's electorate is or isn't evolving.
In certain sectors of social media and pockets of grassroots activism, Sawyer's appeal is strong. Can she translate that meaningfully to the ballot box, to overcome the name recognition of Herenton on the way to mounting a challenge to Strickland? The New York Times had an interesting story last week about the distorting effects of social media and activism within the Democratic Party electorate, suggesting that voters writ large tend to be less engaged and more moderate than many of the engaged and progressive suspect. Reaction to that story was framed around the presidential prospects of Joe Biden. Will there will be a local corollary that boosts the prospects of another aging former office-holder whose return is not taken seriously by many? And does it suggest that Strickland's moderate politics are likely to be formidable?
Stay tuned.
2. Speak on it
Kristen Jeffers is a North Carolina-based urbanist who has spent some time in Memphis and has thought and written a lot about urbanism issues for smaller and/or Southern cities. I interviewed a few years ago. She's sharp, and if this isn't about Memphis, the advice is worth taking to heart:
No city can brand or bribe their way out of a #civicinferioritycomplex. Do right by your citizens, in real, tangible ways and watch what changes. https://t.co/4OIOITnzhV

— Kristen Jeffers, MPA (@blackurbanist) April 5, 2019
3. Housing and history
Speaking of issues of equity and housing, some essential background information can be found in this High Ground News story from Cole Bradley on the history of Memphis redlining.
Redlining was a now-illegal practice of designating neighborhoods for denial of services and disinvestment, particularly for the purposes of racial segregation and race-based economic oppression.
The story presents a redlined Memphis neighborhood map from the 1930s that matches up pretty well with the racial and economic segregation of the city today, serving notice that so many of our most intractable civic problems were not accidents of history but rather the intentional products of history.
4. Memphis, City of Innovation (Almost!)
Hmm …
What was at first a prank, has now become a pop. Introducing the Pickle pop! Still some perfecting to do, but we need your advice: straight up pickle juice OR pickle juice with pickle slices? Let us know your perfect Pickle pop preference. pic.twitter.com/F3B4u1zp6T

— MEMPopS (@MEMPopS) April 17, 2019
As MEMPopS owner Chris Taylor explains to Jennifer Biggs in our most recent Destination: Delicious podcast, this notion was presented as an April Fool's joke, but then customers said … um, no, we really want that.
Internet research suggests that pickle popsicles aren't quite a new idea, but I'm surprised that I didn't find evidence of what seems to be an obvious variation. It's not my thing, but: Kool-Aid pickle popsicle?
(Closed-circuit to JB: How have you missed MEMPopS' "boozy" pops? Bourbon peach is my summer go-to.)
5. Two items on Tom Lee Park
We led this column a couple of weeks ago with the future of Tom Lee Park, which had entered mediation between the Memphis River Parks Partnership, which now manages the park, and Memphis in May, it's one-month-a-year tenant.
That mediation is ongoing, but a couple of new items to add to the file this week.
First, new Tennessee Gov. Bill Lee pledged $10 million toward the project, which prompted some optimistic notes about the ongoing mediation from Mayor Jim Strickland: "The mediation between the two parties is working out really well. With this $10 million, I think it's just going to accelerate it."
Second, Jeanne Gang, founder and principal of Studio Gang, the Chicago design firm that was selected to work on the park redesign, was named one of Time magazine's "100 Most Influential People" for 2019.
6. Reading Recs
For the month of April (or beyond?) the Novel bookstore at Laurelwood Shopping Center (formerly Davis-Kidd, formerly the Booksellers at Laurelwood) has put up a "Friends of Novel Recommend" table, with book recs from various locals.
A few of my colleagues are among the recommenders. Geoff Calkins suggests Larry McMurtry's epic Western "Lonesome Dove" (a favorite of mine too) and Eric Barnes suggests a slimmer, starker Western, Cormac McCarthy's "Blood Meridian." Elle Perry picks the nonfiction Great Migration saga "The Warmth of Other Suns" (which has been on my used-book shopping list for a couple of years; Elle will probably get me to just buy it new).
Among some other picks, Shelby County Mayor Lee Harris touts an Ida Wells biography and Richard Wright's "Native Son." My old Commercial Appeal colleague and current Memphis Flyer Michael Donahue picks Booth Tarkington's family decline tale "The Magnificent Ambersons."
I'm in the mix and will confess I have one of the less commanding picks. When asked to participate, I wasn't sure whether they wanted "This is my favorite book" or "This heartbreaking work of staggering genius will change your life" or simply "This is what I've been reading lately." In the absence of clear direction ("whatever you want" being the sensible clarification), I went the last route.
The late Ross Thomas' "Briarpatch" happened to be the novel I'd just finished, and it was worth recommending. It's a 1984 crime fiction page-turner with elements of political intrigue and murder mystery, and a strong sense of place (where Midwest and Southwest collide). My wife had read and enjoyed a few of his books and I'd been meaning to check him out myself. Reading that a television series based on "Briarpatch" was in production finally spurred me to pick it up. It didn't change my life, but it was a good read. When reading is a daily activity, sometimes that's all you need. 
7. Review of the Week: "Cash Cabin Sessions, Vol. 3" – Todd Snider
Last week was rich/lousy with Nashville-related nonsense. There was some regional magazine clickbait about Nashville having Tennessee's best barbecue that Nashville and Memphis newspapers turned into even more clickbait. (I'll pass.)
Joel Weinshanker, the out-of-town honcho of Elvis Presley Enterprises told The Wall Street Journal that he'd had offers to pick up Graceland and move it (literally!) to Nashville, or maybe even overseas. (Please, pal.)
And then a hot-tub truck (yuck!) started driving around Nashville because of course it did. (More on this in a minute).
I tend to think that Memphis and Nashville are natural urban allies these days, but they just make it so hard sometimes.
So, by way of peace offering, I'll put a spotlight on something … or someone … that brings us together: Todd Snider is an Oregonian by raising but a Southerner by choice. He found his voice in Memphis and mostly plies his trade in Nashville these days and his new album, "Cash Cabin Sessions, Vol. 3" (there's no volume one or two) is rich with Memphis/Nashville connection.
Released last month, it's deceptively casual batch of acoustic songs about failing to write songs and how television has been a kind of slow death of us all and about Loretta Lynn dancing with the ghost of Johnny Cash and lots more. It's longest song is a banjo blues lament for the collective moment that suggests off-the-cuff stream-of-consciousness and attempts to "take the unmistakable sounds of my depths and my pains and my sorrow and turn 'em into some kind of embarrassing sounding hope for tomorrow," and it should get a Blues Music Award in Memphis next May.
At first blush, I wouldn't call it a major Snider album (I count three of those: "East Nashville Skyline," "The Devil You Know" and "Agnostic Hymns & Stoner Fables"), but ask me again in a couple of months and I might change my mind.
It was recorded at Johnny Cash's cabin recording studio, and there's another one-time Memphian. Add to the mix: A song about Sun Records behind-the-scenes great Cowboy Jack Clement, backup vocals from University of Memphis almost-a-graduate Jason Isbell, and a song about an unnamed Elvis roadie who thinks maybe it should have been him instead.
Speaking of Elvis, maybe this hot-tub truck suggests a resolution: Graceland as mobile-home. A never-ending tour? That way, Weinshanker could pursue public assistance in every town to which it travels.
8. The Weekly Reader
Some good reads outside the walls of The Daily Memphian:
Earlier this month, on the 51st anniversary of Martin Luther King Jr.'s assassination, The Root's Very Smart Brothas blog wrote about a visit to the National Civil Rights Museum at the Lorraine Motel. It's an emotional account of an emotional experience, but with a little laced-with-steel levity thrown in:
The torched-out bus that housed the Freedom Riders, the stories about how even HBCU presidents tried to stifle the students in hopes of not pissing off white people, and the battles many students dealt with, all in such detail, were a lot. There were so much "a lot" that when I got on a makeshift bus with a Rosa Parks statue sitting there refusing to give up her seat, I actually hugged her. And dapped her up. I was mad that this statue had to sit there every day.
For StyleBlueprint, Andria K. Brown writes about 10 things that make Memphis what it is. Here's a bit of well-phrased truth we all can recognize:
Technically this Mother Sauce of Memphis is an import from across the river, where it was originally crafted by Arkansan dip artisans. But every Memphian knows exactly where to find the Pancho's display in their nearest grocery and have all worn a path to that refrigerator case when they need to get a party going fast. Reminiscent of Rotel dip, another regional delicacy made by infusing melted Velveeta with canned peppers and tomatoes, Pancho's cheese dip is two kinds of wrong but three kinds of right.
9. Out on the Weekend
A year ago this month, actress Molly Ringwald penned an interesting essay for The New Yorker on rewatching "The Breakfast Club" through the prism of changing social norms. In some sense – multiple ones, really – every movie is a time capsule, speaking to its moment in retrospect in ways it didn't intend. Whether you want to muse on that or relive your teen years or whatever else, Time-Warp Drive-In will spin a triple-bill of 1980s John Hughes comedies on Saturday night, including "The Breakfast Club," "Ferris Bueller's Day Off" and "Weird Science."
I wrote about that and a few other things in this week's "Weekly Memphian," where Elle Perry highlights another Saturday option: an Elmwood Cemetery tour on the history of some of the black women who are laid to rest there.
10. The Final Number(s)
When (the anticipation of) Grizzlies organizational chaos scuttled The Memphis 10 last week, we missed our chance to give a 21st birthday salute to Lucero on the eve of the Memphis band's annual Family Block Party.
Well, this week it was announced that the band would be among the headliners for the "Celebrate Memphis" bicentennial party on May 25 at Tom Lee Park, so we'll turn their way this week instead.
In the decade or so in which music was my primary beat, few passages felt as much like a thing emerging as the series of club shows Lucero did (circa 2000/2001) at Young Avenue Deli and, more often, the old Hi-Tone on Poplar as they were building toward a debut album. (Though contemporaries such as the Subteens, Snowglobe, Lost Sounds, and especially the Reigning Sound were also packing local bars on the regular.)
Here's a clip from one of those shows, the performance of a song that felt like the band's anthem in that moment and yet didn't appear on the debut album (or the one after or the one after …).
It's a snapshot of 20-something Memphians working on their night moves in a city experiencing a little less "momentum" than today ("in this rundown, burned-out shell of a town that I call my home"). The climactic lyric, a paean to "punk rock girls and Lone Star beer," captures both the feel of the room and the band's between-genres appeal. It also served as unintentional inspiration:
Subteens frontman Mark Akin was probably working the bar at the Hi-Tone on the night that Lucero footage was shot. The bar is a zone of gossip, not musical engagement, and he saw the room from a different vantage, resulting in the best song ever written about tending bar at a Lucero show: "Punk rock girls and Lone Star beer means everyone will run their mouths in here."
Wry evocation is the sincerest form of flattery?
---