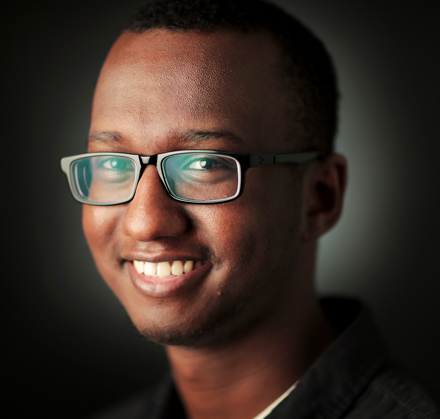 Ramadan: When Muslims show 'the best versions of ourselves'
We're about halfway through another Ramadan, the most challenging and rewarding time for me as a Muslim each year.
It doesn't matter how many years I do it, fasting for a month from sunrise to sunset, particularly during warmer months, while trying to maintain a strong performance at my job is difficult. Doable, but far from easy. 
Though the format of Ramadan also reminds us that we're only doing this for a month (this Ramadan started May 5), and that there are people who struggle with these same challenges 365 days a year and that difficulty doesn't end when the sun sets.
For me, it's always been bigger than trying to manage not eating or drinking for roughly 16 hours a day, 28 or 30 times a month during Ramadan. This month also presents me with the opportunity to become a better Muslim by evaluating the progress (or lack thereof) I've made over the past year.
Fortunately, I'm not alone on my journey to complete a successful Ramadan. One of the best parts of this month is that it often brings my family closer, whether it is by breaking our fast together, going to the mosque for night prayers or simply spending additional time together.
If you ever do fast for a day (or month), you'll find there are few moments that are better than breaking your fast with others who are fasting with you, or being around others who are willing to join you when breaking your fast.
I've been surrounded by colleagues – whether in Jackson or Memphis – who are willing to accommodate me during Ramadan. No, they cannot help me when the hunger hits in the middle of the day as I'm trying to wrap up interviews or finish a story, but they don't rub the fact in that I can't eat or drink until the sunsets. Little things like that go a long way.
Fasting at work motivates me to be more efficient and effective, which continues to surprise me year after year.
This month often presents a chance for me to tell colleagues or new friends more about Ramadan – and about Islam in general – which is extremely rewarding. Because in most cases, after that initial conversation they realize Islam is not what they may have thought it was before.
Ramadan is the best way for us as Muslims to show the general population what we're all about. We show the best versions of ourselves through our charitable donations, improving on our weaknesses and finding the mental strength to complete the fast each day.
When Ramadan ends each year, people ask me if I'm happy it's over. It's always bittersweet because while I'm happy to get back to my routine, albeit a better person, there isn't another time of the year that replicates what Ramadan brings to the table.  
---