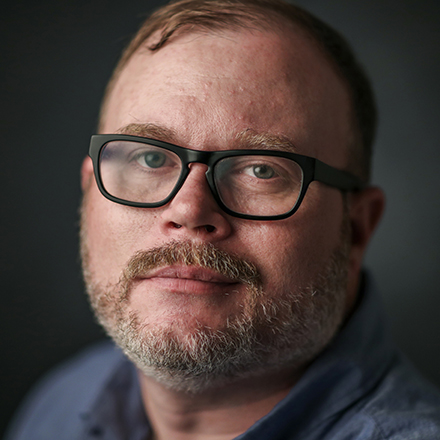 Montgomery to Memphis
Locals take lead in a national movement to reckon with America's history of racial violence
If you want to really know your country, Memphis is a good place to start. Artists such as Howlin' Wolf and Elvis Presley brought American culture together and sent it around the world from a studio only steps from where a slave trader was celebrated in a city park. Martin Luther King Jr. marched for economic justice, climbed to the mountaintop, and was taken by an assassin's bullet, all within a triangle separated by a couple of miles.
The Mississippi River ceaselessly carries the country's story – its people, its economy, its pain, and its romance – alongside it all.
But Montgomery is momentous too. There you can find both the Southern Poverty Law Center and the Confederate White House. It's the city where Jefferson Davis first presided over the Confederacy and Martin Luther King stepped from the Dexter Avenue Baptist Church pulpit into American consciousness. Today, a Davis statue still stands a stone's throw from Dexter, and just down the street from the bus stop where Rosa Parks took a stand by refusing to do just that. It's a city where the Equal Justice Initiative (EJI) and the Hank Williams Museum stand side-by-side, both in a building that once housed the enslaved.
Opening in Montgomery in April were the Legacy Museum and the National Memorial for Peace and Justice, dual products of EJI, a legal advocacy group founded by Bryan Stevenson, a lawyer and activist who in 2016 was in Memphis as a recipient of a Freedom Award from the National Civil Rights Museum.
I visited both for the first time on a hot Saturday afternoon in late August. Even on a summer Saturday, the museum was packed but Downtown streets were largely empty. A family stopped to take photos in front of Dexter and a woman in a passing car stopped to roll her window down and thank them for visiting Montgomery. Down the street, locals were packed into booths at Chris' Hot Dogs, where visitors have ranged from Franklin Roosevelt to MLK to longtime Alabama governor and longtime segregationist George Wallace. There was an occasional shout of "Roll Tide" above the din. Looking up, I saw a photo somehow not on display at Graceland: Wallace at Chris' with a visiting dignitary, Elvis Presley. Another intersection of Memphis and Montgomery.
If the streets were quiet, the Legacy Museum was packed, but hushed. The museum is laid out as a kind of courtroom closing argument, measured, but relentless in its persuasion. It tells the underreported story of racial terror lynchings in America, primarily from 1877 (the end of Reconstruction) until 1950. But it doesn't let you see this story in a past tense.
The National Civil Rights Museum, upon its 2014 renovation, had earlier expanded the story of "the civil rights movement" from a King-centered conception that begins in Montgomery and ends in Memphis a dozen years later. It now reaches back to the slave trade and Jim Crow and reaches forward into our own present.
The Legacy Museum does much the same, but makes a more specific legal argument, tracking racial oppression as an evolving factor of American life, from slavery to post-Reconstruction convict leasing to the terrorism of Jim Crow to legal segregation to the current era of mass incarceration. It makes an argument for a historical continuum, rather than beginnings and endings.
Among the exhibits, just off the center of the room, is a freestanding wall of jars, each with soil taken from the location of a lynching, the name (when known) of the victim and date of the crime affixed to each jar.
On this day, three black women who seemed to be three generations of the same family were huddled near the jars, in close, quiet conversation, one weeping. You sensed this is an experience common to the museum.  
If the Legacy Museum makes an argument, the companion National Memorial for Peace and Justice simply overwhelms as an experience.
Sitting on a six-acre site near the Alabama State Capitol, it's the first memorial devoted to victims of lynching.
The open-air pavilion functions as a kind of rectangular walkway, through which visitors navigate a forest of some 800 vertical steel slabs, each representing a U.S. county, with the names (again, where known) of the victims and dates of their lynchings etched into the steel. The steel columns have a rusted veneer. When it rains, it is said, they appear to be bleeding.
The 800 columns contain roughly 4,400 notations, the number of "double verified" racial terror lynchings from 1877-1950 that the EJI has catalogued. It's likely a small number of the real total.
The columns begin at eye level, and as as you weave through them, the floor gradually descends, giving the illusion that the markers are floating upward until they seem to dangle above you. The intended effect is clear and merciless.  At the center is a little hill of grass, where you stand surrounded.
You don't have to get far into this forest before you find the Shelby County marker. It's at eye-level, maybe 10 or 15 yards in. It has 20 lynchings etched into it, the most in the state of Tennessee and among the 25 most covered columns at the memorial. Back at the Legacy Museum, there are four jars of soil from Shelby County – with another coming. One of the victims, Thomas Moss of the 1892 People's Grocery lynching, has his reported final words displayed on the museum's walls: "Tell my people to go west, there is no justice for them here."
Alongside the memorial are duplicates of each steel column, not rising but prone, laid side-by-side like rows of coffins. They are intended, starting sometime next year, to be disseminated around the country, claimed by the counties in question. The continuing presence of unclaimed monuments will provide its own kind of contemporary commentary.
Montgomery to Memphis
I'm not the only Memphian to be struck this year by the weight of history on the streets of Montgomery.
"If you really want to get an appreciation of the history of who we are, go to Montgomery and take in all of Montgomery. Don't just go to (the Legacy Museum and National Memorial)," said John Ashworth, who was in Montgomery as a volunteer when the museum and memorial opened this spring. "I don't know of a city that would have been better suited (for the Memorial). You have the heart of the Confederacy and the heart of the civil rights movement. I think that says something in a much larger context."
Ashworth, who retired to nearby Brownsville, Tennessee, after a career in the military and in the airline industry, has taken on a post-retirement career as a historian and advocate, including serving as executive director of the Lynching Sites Project Memphis, a Shelby County group that does work in the spirit of what's happening in Montgomery, most recently with a Downtown marker this summer commemorating the 1893 lynching of Lee Walker, who was seized from the Shelby County jail by a mob of 3,000 people.
"It's important to do this history and see what's beneath all of this," said Ashworth. "You can't go through that museum and not come out understanding that it's about control and economics.  I think there are a lot of people of good will in the white community who say, yes, something is wrong in society, we've done something wrong. But I don't know that they necessarily make the connection that to correct what is wrong requires a more equitable sharing of the resources of the country. I think the fear is that if I do that, I have to give something up. That's not the case. Understand the history. Level the playing field. See the humanity in each other. Get rid of some of this hate and division, and we'll solve a lot of problems."
The Memphis LSP traces its roots back to a 2015 visit from Stevenson, who spoke at a Facing History & Ourselves event. Stevenson described his hopes for the Montgomery project to Time magazine this summer: "I am a proponent of truth and reconciliation. I just think those things are sequential," he said. "I have no interest in punishing people for this history. I want to liberate us. I think people fear because they don't understand what's on the other side."
The mission has been taken up locally by the LSP, said Rev. Laura Gettys, an Episcopal priest at St. Mary's Cathedral who was at the 2015 Stevenson event and is now board president of LSP, a group whose organization she describes as "congregational."
"Many of us who went there heard him, read his book (Just Mercy), and wanted to be a part of that," said Gettys. "It's some of the most important work that I think the community is doing. I think having the whole and accurate truth be told about history of Shelby County, when we face openly the history of our racial violence, allows for healing and growth and understanding."
While LSP was forming, Ashworth had already been working on this history, including a summer of 2015 marker in Haywood County to commemorate the 1940 lynching of NAACP member Elbert Williams.
Ashworth first became involved with the Memphis LSP during the group's movement to place a marker (two actually) in East Memphis, near the Wolf River spot where Ell Persons was lynched in 1917, a particularly notorious and well-documented case.
The root of much of LSP's work perhaps goes back even further, to the scholarship of Margaret Vandiver, a now-retired professor of criminal justice at the University of Memphis. Vandiver's pre-existing work, Lethal Punishment: Lynchings and Legal Executions in the South, became a kind of starting point, with Vandiver finding herself researching Shelby County lynchings as part of a larger LSP group.
"The book was published in 2006 and at the time there was really almost no interest," said Vandiver. "It was exceedingly academic. It was the kind of book that goes to university libraries and that was it."
While EJI cites 20 lynchings in Shelby County, LSP's independent research – which uses a broader time frame – has identified more than 30 racial terror lynchings in Shelby County.
"We have really pursued our own research independent of theirs," said Vandiver. "We've been putting markers up that are not the EJI markers. We've gone through the Shelby County Historical Commission and National Park Service."
While LSP operates independently of the work in Montgomery, the organizations have a close relationship, with LSP providing soil samples of the People's Grocery and Ell Persons lynching sites, with gathered soil from the Lee Walker site set to be delivered.
"We work quite closely with EJI," said Gettys. "I'm quite proud to say they know us and know us well."
Bring It On Home
While the Memphis LSP will have provided five soil samples for the Legacy Museum, they also have duplicate jars awaiting display in Shelby County.
"We have one set and they have the other set," said Gettys. "We're trying to find a way to house and display our set here. Just like we're working on having the column."
Historical markers and soil collections are two points in the triangle EJI has labeled the Community Remembrance Project. Claiming and displaying the duplicate county monuments currently on display in Montgomery is the final part of the project. EJI hasn't released any of the monuments yet, but expects them to be available to claim next year.
"We'd like to see Shelby County be one of the very first ones," said Ashworth. "We're working very hard to make that happen, to say that Shelby County was the first one to claim this historical marker."
Bringing the monument to Shelby County and displaying it can't simply be an LSP initiative.
"We can't do this alone, nor should we," said Gettys. "We have to work together as a community, with other groups and individuals, which I think would be a beautiful statement."
This endeavor doesn't necessarily have to include the assent of county and city government, but that seems likely.
"It's not contingent, but there is a desire for different groups in the community to work together. And it would be in everybody's best interest," said Gettys.
In the meantime, LSP has been moving forward to commemorate other suppressed moments from the county's past.
An ongoing project in Arlington seeks a gravestone and marker for Jesse Lee Bonds, a 1939 lynching victim, an endeavor that's encountered some reluctance.
"We're working with the family and cemetery and the wider Arlington community, because I think the best and truest way of being successful is having the buy-in from the community," said Gettys.
There's the 1869 lynching of Union Army veteran Wash Henly, which happened near Raleigh-LaGrange and Fletcher Creek. There's the 1894 case of the "Kerrville Six," accused arsonists who were chained in a wagon and shot to death near Millington. And there's an 1851 case of an enslaved man who was taken from the city jail and shot.   
What it Means
When Vandiver was researching her book, she never imagined the work would leave the library and the classroom as fully as it has.
"From the end of the lynching era to the 1980s, there was almost no attention to this by scholars or anyone else," said Vandiver. "And then in the 1980s and even more the 1990s and early aughts, there was a flourishing of scholarly attention, but almost no public interest. And then somehow it expanded to become a subject of interest and concern to the public. And I think that is a remarkable step forward, that people are now willing to look at this. Because it is so ugly, it is so hard, and people are now willing to look at this and say this is part of American history and we have got to grapple with it."
To Ashworth, the reckoning is overdue.
"African-Americans have gone through 400 years of trauma. Whites in America have gone through 400 years of cognitive dissonance. If there's a car accident and a student gets killed, we send grief counselors into that school to help students deal with the trauma," said Ashworth. "Contrast that to the mother who saw her daughter or son sold off and then by noon has to have lunch ready for the plantation owners. There was no time to grieve. It's normalized. And the trauma is repeated. Then you get past the Civil War, to a period of racial terrorism. A lot of the people become refugees, fleeing for their lives. When you look at the black migration, those are literally refugees. And there was no intervention to help people deal with their humanity. And you see, at these lynchings, (photos of) all of these white people. They let churches out. They carried their children there. You see the kids standing there smiling. That's cognitive dissonance. The effects and legacy of that are still with us as citizens of this country."
"I don't think we can really move forward until we better understand the history that we have," said Gettys. "We're not here to ramrod markers and gravestones. We're in it particularly for the healing and understanding that can come when we talk openly about the history of racial violence in our community. It's like Ida B. Wells said, the way to right wrongs is to shine the light of truth on it."
---