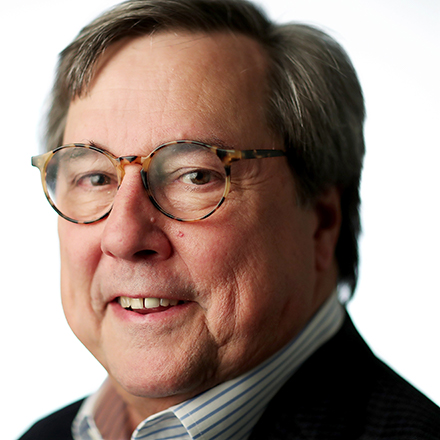 Dan Conaway
Dan Conaway is in a relationship with his city. A communication strategist, freelance writer, and author of "I'm a Memphian," he can be reached at dan@wakesomebodyup.com.
Conaway: My Christmas Story
CHRISTMAS TIME. Every Christmas I tell this story, and in the telling Christmas comes home. This year, I'm telling it in memory of my big brother, Frank. His pub – or as they say in England, his local – is central to the story.
It was my first time to England and overseas, and prime time for The Beatles, The Rolling Stones and Soho.
It was time to discover pubs, and Scottish eggs, bubble & squeak and spotted dick. Time to discover that bitter, served warm, is twice as strong as our brew, that a British pint holds 20 oz. instead of our 16, and all of that explains why your knees don't work after three of them.
It was time to learn about language barriers, say, American vs. English. Ask to see some pants, as I did at Harrods, and a prig in a morning suit will show you a table full of underwear. "Oh, you must mean trousers," he sardonically oozed.
It was time to learn about time. Walking by six churches 300 years old to visit one 900 years old.
Visiting Shakespeare at Stratford and Henry at Hampton. Standing on stone steps at Oxford with Dad, and putting our feet where so many have gone before that they weren't so much steps anymore but troughs, worn down by their witness to centuries.
It was Christmas time.
It was the last Christmas all three sons would share with our parents, although none of us knew that at the time, and the last Christmas I would be single, and I guarantee neither Nora nor I knew that at the time. Both brothers were living in greater London, Jim in Kensington and Frank in Barnes, a town on the Thames not far from the city.
It was time to come home.
In Barnes, I was introduced to a tiny, ancient pub not even on a road, accessible only by footpath between houses. Throwing darts, it was my turn to buy. After working my way to the crowded bar and leaning in to order my pints, I heard someone say, "Danny?"
In a small town outside of London, in a pub known only to locals, I found myself standing next to someone I was in the third grade with at Memphis State Training School and hadn't seen since he'd moved away in the middle of that school year.
A lifetime ago, across oceans and centuries, my family and I shared a Christmas I will never forget. Tied to a larger world. Still tied to each other. Still tied to home.
Whatever your faith, whether you believe this is a time of anticipation and arrival, or of reflection or celebration, or of renewal or recognition – or all of those – I believe it's a time to look inside to places only you can visit, to look at the paths traveled and at those who've shared the journey then and now, and to know, truly know, you are not alone.
There, at Christmas time, I can find love. And peace. And hope.
I'm a Memphian, and I wish for you and yours all that you wish for yourselves this Christmas and in the coming year.
---