High school notebook: Former Mitchell assistant Trey Draper makes the jump to prep school powerhouse
Trey Draper was a little bit down.
Draper, a popular walk-on during his days on the University of Memphis basketball team, had interviewed for a head coach position at a high school in town but was turned down, despite a terrific resume that included helping his alma mater Mitchell win the state championship in 2016.
But, Draper said, "as soon as God closed one door, he opened up another one." And that door led Draper to a job with one of the nation's premier prep school programs. He began work last month as an assistant at IMG Academy in Florida.
"It's a true blessing," he said. "To be turned down for a job and then offered this job two weeks later ... and it just kind of dropped in my lap.
"I definitely have college (coaching) aspirations. Division I is my dream destination and this job will help me to be able to get to that level."
Indeed, coaching at IMG is about is close as Draper can get to Division I while still working with high school players. The Ascenders have four players ranked in the most recent ESPN top 50: 6-foot-5 guard Josh Green (committed to Arizona); 6-foot-10 center Armando Bacot (North Carolina); 6-foot-9 forward Jeremiah Robinson-Earl (Villanova) and 7-foot-1 center Chol Mariol (uncommitted).  All told, the school has produced 24 Division I players over the last three years.
Draper's resume shows he'll be up to the task though; he's also worked as a graduate assistant at Chattanooga and his connections developed while working with Under Armour got him in the mix when the job opened at IMG. Anyone who is anybody in Memphis basketball, Draper probably has their number in his phone.
And those people skills are what will benefit the players at IMG the most.
"I pride myself on being loyal to the guys, loyal to the other coaches," he said. "I'm a guy that you can lean on and trust. And as far as basketball, I'm always studying ... I work my (tail) off. I just want to help these guys become professionals, become the best they can be."
Area runners shine at state meet
Two Arlington runners turned in the top local performances at Saturday's cross country state championships at Percy Warner State Park in Nashville.
In Division 1 large boys, Jackson Williams covered the 5-kilometer steeplechase course in 16:21.76, almost three seconds ahead of the next finisher, Houston's Bradley Turner. In the team competition, Bartlett finished second, led by a 22nd-place finish from Travis Jones (16:34.04).
On the girls side, Skylar Boogerd placed fourth in a time of 18:27.74 and led the Tigers to fourth as a team, one spot ahead of Houston. Arlington freshman Ann-Marie Braese finished 19th in a time of 19:42.33 and was the only other local runner in the Top 20.
St. George's was impressive in both the boys and girls Division 2-A races. Jack Lange ran 17:25.05 to place ninth while leading the Gryphons to third place as a team. Lausanne senior Sohan Pokorny-Yadav was the top local finsher for the second year in a row; he placed fourth in 16:55.05.
In the girls race, Allison Newman finished second in 18:56.59 while Sarah McDonald got sixth in 20:32.78 to lead St. George's to second place behind Knoxville Webb.
CBHS placed two runners in the top 10 in Division 2-AA; Constantine Campbell was sixth in 16:46.93 while Tyler Casey placed ninth in 16:47.81 as the Brothers grabbed fourth place in the team competition. Vi Stuart of Briarcrest was the local top finisher in the girls race, placing 12th in a time of 20:54.29.
Briarcrest's Wells an all-American
Just two weeks after leading Briarcrest to its second state championship in three years, Alyiah Wells has been named a second-team Under Armour volleyball all-American.
Wells, who will play collegiately at Alabama, was named Most Valuable Player of the state tournament following the Saints' victory over Chattanooga Baylor on Oct. 18. Briarcrest finished the season 40-2.
East-West all-star rosters named
As usual, the Shelby-Metro area will be well-represented at the Toyota East-West all-star football game on Dec. 8 in Clarksville.
Germantown and Whitehaven each have three players on the West roster. The Red Devils will be represented by wide receiver Cam Baker (University of Memphis commit), tight end Conner Richardson (Tulane) and linebacker Shomari Michael while Whitehaven's honorees are wide receiver Devin Boddie (Vanderbilt), defensive end Tyler Hunter and defensive tackle Jacobi Rice.
Also selected were Arlington running back Kenneth Walker (Kent State), Cordova offensive lineman Matthew Bedford (Indiana), Briarcrest offensive lineman Zach Yates, Houston offensive lineman Kip Frankland (Navy). Arlington assistant Andrew Atkins will be an assistant on the West squad. 
Locals honored with Bridges Awards
A pair of Memphis high school coaches who guided their teams to state championships last season have been presented with the TSSAA's Bridges Awards.
The honored coaches are Alisa Seymour, who coached Southwind's girls to the Class AAA state track championship at Spring Fling, and Will Smith, who guided his alma mater Hamilton to the Class AA basketball championship in March. They will be recognized at the TSSAA's regional meeting, which will be held Wednesday at 10 a.m. at University School of Jackson.
Other local winners are Collierville's Jeff Jones (school system administrator of the year); Fayette Academy's Courtney Burnette and Chris Duncan of Arlington (principals of the year); Letitia Hall James of Whitehaven (athletic director of the year) and Felecia Davis (offical of the year). Longtime area track official Ron King has been named contributor of the year.
Several schools will also be presented with divisional awards. These are given to schools that have had no reported unsportsmanlike conduct incidents during the previous year and have displayed an overall effort to teach, expect and demand a positive atmosphere of sportsmanship at their games. This year's honored schools are Craigmont, Hutchison, Arlington, Bartlett and White Station.
The Bridges Awards are named for A.F. Bridges, who was the first executive secretary of the TSSAA, serving from 1946 until his retirement in 1972.
MHSAA announces new football regions
Following re-classification, the Mississippi High School Activities Association announced its regional alignments for football, beginning with the 2019 season.
Region 1-6A will feature DeSoto Central, Hernando, Horn Lake, Lewisburg, Olive Branch, Oxford, Southaven and Tupelo. Both Lewisburg and Olive Branch will make the move up from 5A.
The other two DeSoto County public schools, Center Hill and Lake Cormorant, will be in Region 1-5A along with Columbus, Grenada, Lafayette, New Hope, Saltillo and West Point.
Longtime area power South Panola, which previously competed in Region 1-6A, moves to Region 2. The current regions will be in place through the 2021 season.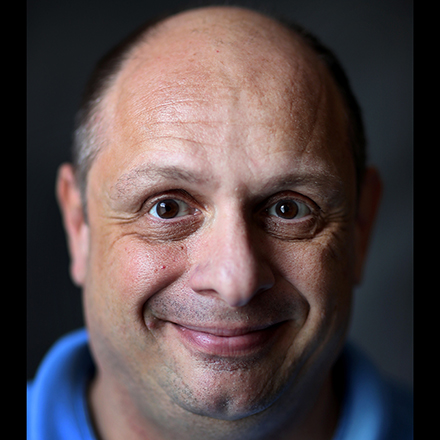 John Varlas
John Varlas is a lifelong Memphian who has covered high school sports in various capacities for over 20 years.
---